Robertson's streak intact with 1-2-3 ninth
White Sox closer has retired 25 straight hitters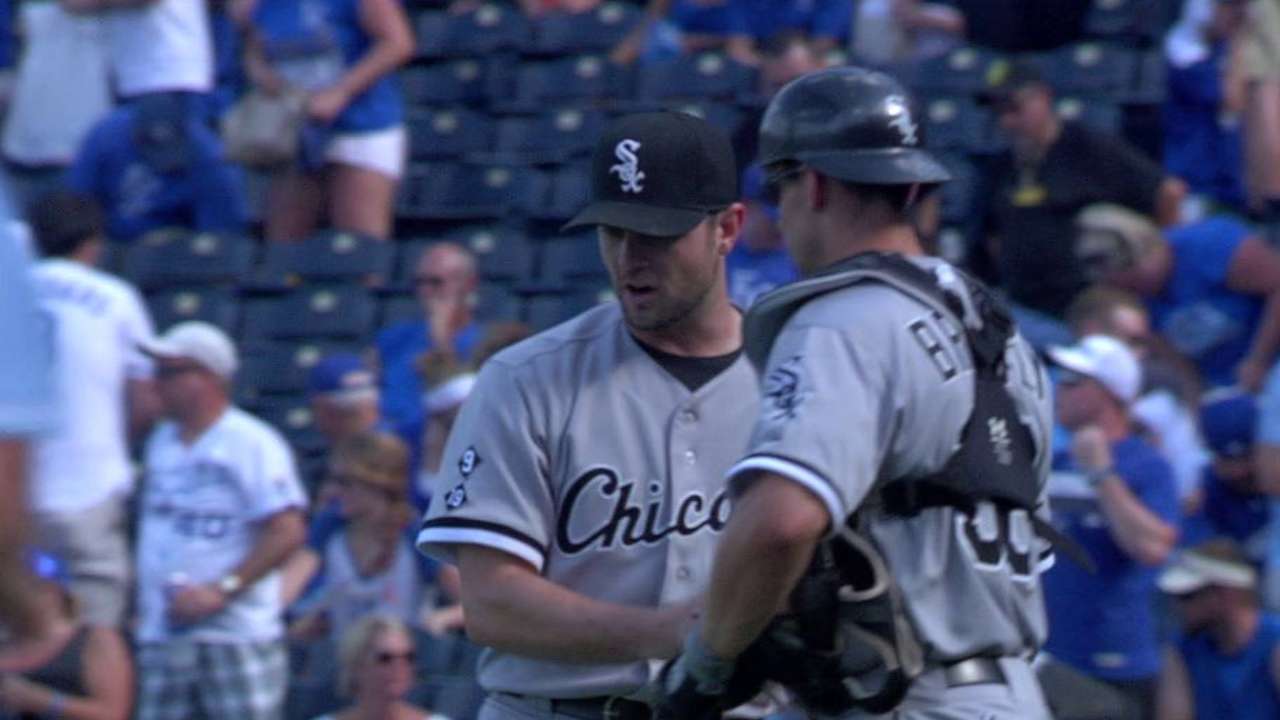 KANSAS CITY -- David Robertson had no problem talking about the up-and-down, streaky nature of the 2015 White Sox after they won their fourth straight Sunday and third in a row during a road sweep of the Royals at Kauffman Stadium.
When the topic of his individual streak came up, the one where the White Sox closer has retired 25 straight hitters, including three in the ninth Sunday, he laughed and didn't really want to add further comment.
"Now you gotta bring it up. Now you blew it for me," said a smiling Robertson, who has 29 saves and a 2.45 ERA for this season. "I hadn't even paid any attention to that.
"I've given up some hard-hit balls that have been lucky and found gloves. I'll just try to keep throwing strikes and quit walking guys and hope for the best."
Robertson last allowed a baserunner on Aug. 16 at home against the Cubs, when Addison Russell's slow roller to third was overturned by video replay. Since then, he has struck out eight during his run of perfection. Mark Buehrle holds the franchise record in this category with 45 straight hitters retired in 2009.
Robertson's 1-2-3 ninth wasn't even the most important relief appearance in Sunday's 7-5 victory. That honor goes to Zach Duke, who protected a one-run lead in the eighth by striking out Mike Moustakas, Kendrys Morales and Alex Gordon swinging.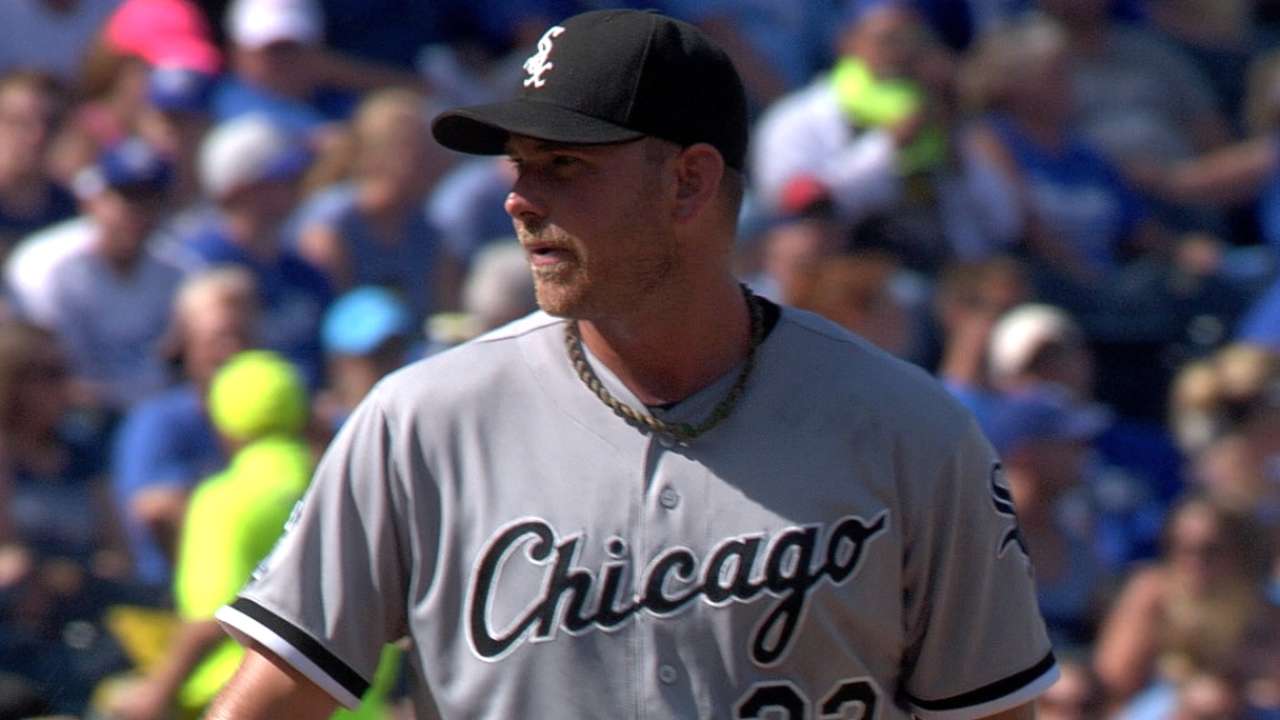 "We came through when the team needed us. Especially Duke," Robertson said. "I think he had 3-4-5 and did a great job. Kept the ball down. He made big pitches when he needed to and he's just a crafty veteran lefty who has good stuff."
The White Sox open a 10-game homestand Monday against Cleveland, where Robertson can extend past the 25 he's set down. Just don't expect him to talk about the streak.
"He's been sharp. You know what the background is of him, of being able to go out there and do it," said White Sox manager Robin Ventura. "And I think experience helps. He can put it behind him as well as anybody if he doesn't have a good one."
Scott Merkin is a reporter for MLB.com. Read his blog, Merk's Works, follow him on Twitter @scottmerkin and listen to his podcast. This story was not subject to the approval of Major League Baseball or its clubs.