Hale praises D-backs' effort in tough stretch
Manager holds meeting to emphasize importance of finishing season strong as club heads back home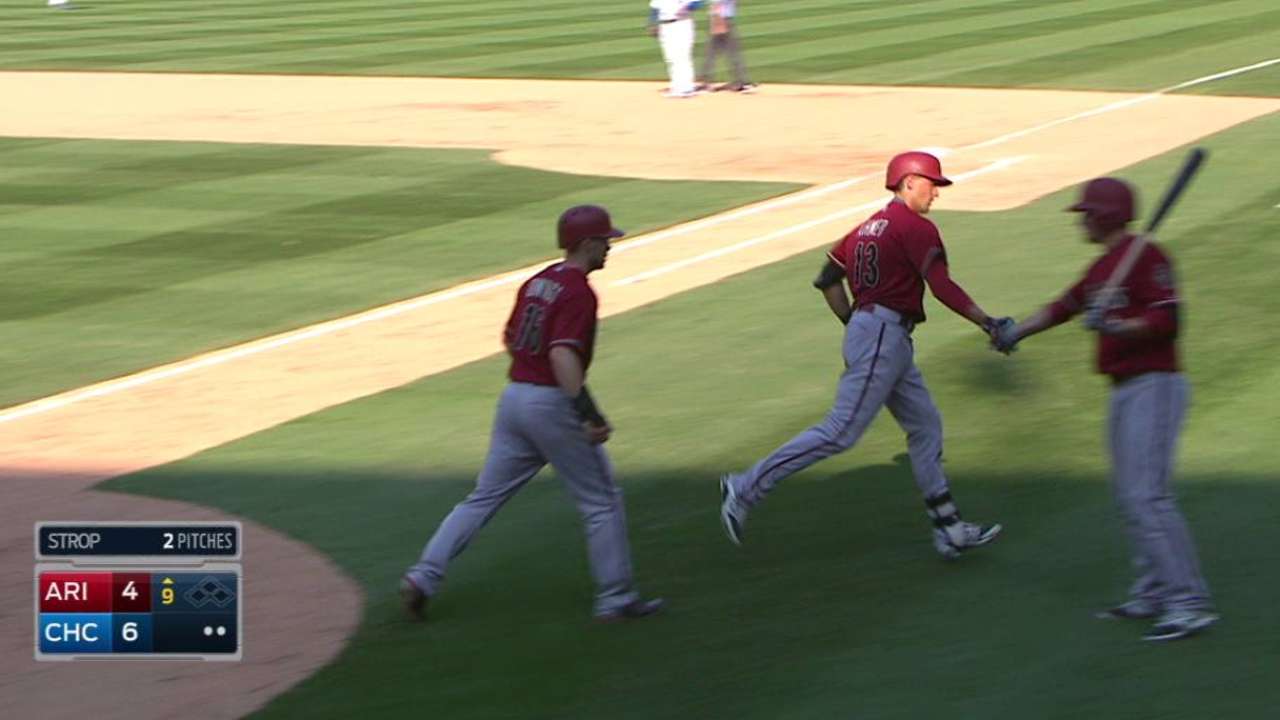 CHICAGO -- D-backs manager Chip Hale held a brief meeting with his team following Sunday's 6-4 loss to the Cubs at Wrigley Field, which wrapped up a sweep by the North Siders and extended Arizona's losing streak to four games.
The D-backs headed home after the game to open a nine-game homestand against the Giants, Dodgers and Padres.
"It's twofold," Hale said of the purpose for the meeting. "Just to remind them we have a day game tomorrow -- which is not very common going home, and how we're going to handle that with the preparation. And just not to let their spirits get down, because I really do believe we're swinging the bats well enough to win games, we're just not getting a lot for it."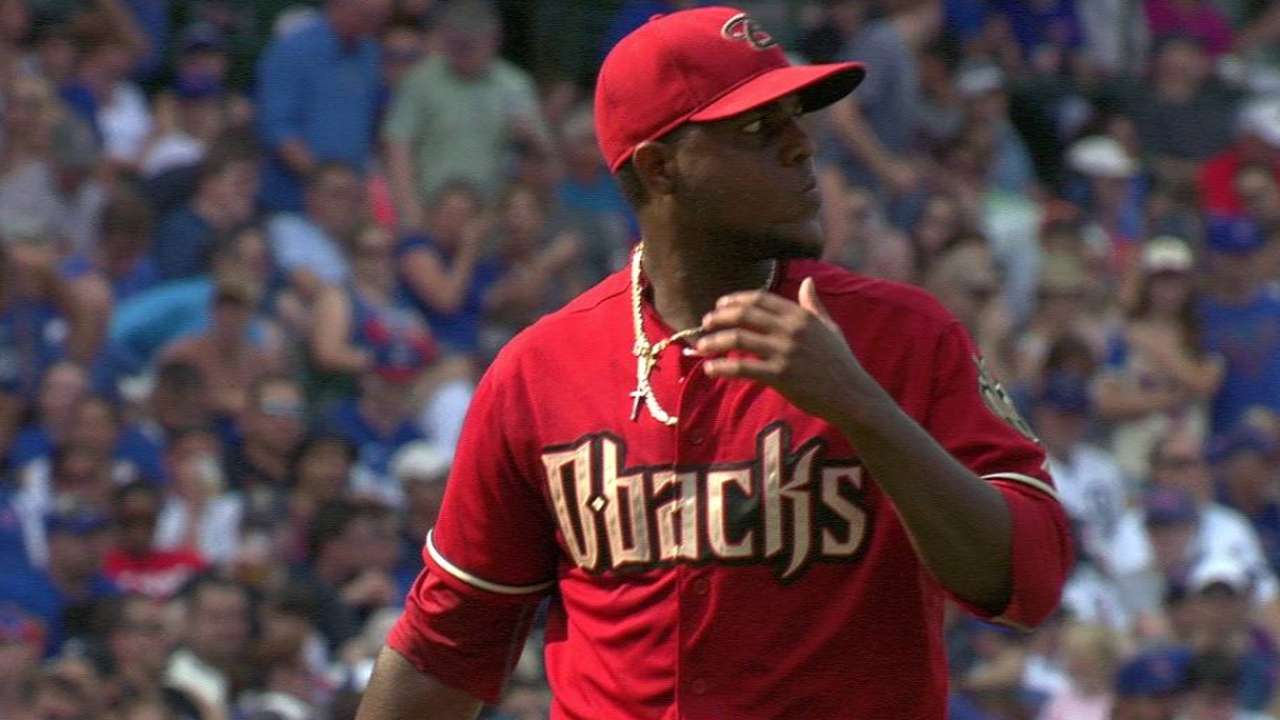 After the D-backs completed a four-game sweep of the Reds in Cincinnati from Aug. 20-23, they returned to Phoenix a game over .500 and just 5 1/2 games out of first place.
They dropped six of seven on the homestand, though, and then went 2-5 on this road trip to fall to 65-72.
"Win-and loss-wise we're just not trending in the right direction," Hale said. "We need to obviously get wins, but I do think our guys are giving really good effort. We're probably not pitching well enough right now in the bullpen to be a winning ballclub, and we just have to have a little better at-bats.
"But it's not from a lack of effort, and I'm proud of the guys for that, and I think they're going to continue to bust it. Now we go back into our division, and it should be an exciting September."
It's going to be an important last four weeks of the season for the D-backs. No, the playoffs are not a realistic possibility, but there are jobs to be won by players for next year.
The D-backs are a young team -- the youngest in all of baseball in fact -- and there is competition throughout the roster. A good four weeks of baseball can go a long way for players, whether it's infielders Nick Ahmed, Chris Owings, Brandon Drury, Phil Gosselin and Jake Lamb or starting pitchers like Chase Anderson, Zack Godley, Robbie Ray and Rubby De La Rosa. And in the bullpen, Enrique Burgos, Matt Reynolds, Silvino Bracho and Matt Stites are among those who also have much to prove.
• D-backs to monitor Godley in Wednesday start
"We're going to remember what you did last," Hale said. "It doesn't matter how well your Minor League season went or even your big league season. If you finish poorly in September, that's the last thing we remember as evaluators. You have to look back at the whole season and be fair, but that impression is huge. Not just the performance, but the effort level. We want the effort level to be maintained at a high level, which we have all year."
Steve Gilbert is a reporter for MLB.com. Read his blog, Inside the D-backs, and follow him on Twitter @SteveGilbertMLB. This story was not subject to the approval of Major League Baseball or its clubs.