Lorenzen back on track with help from Cabrera
Righty gets first win since June 21 as catcher makes first MLB start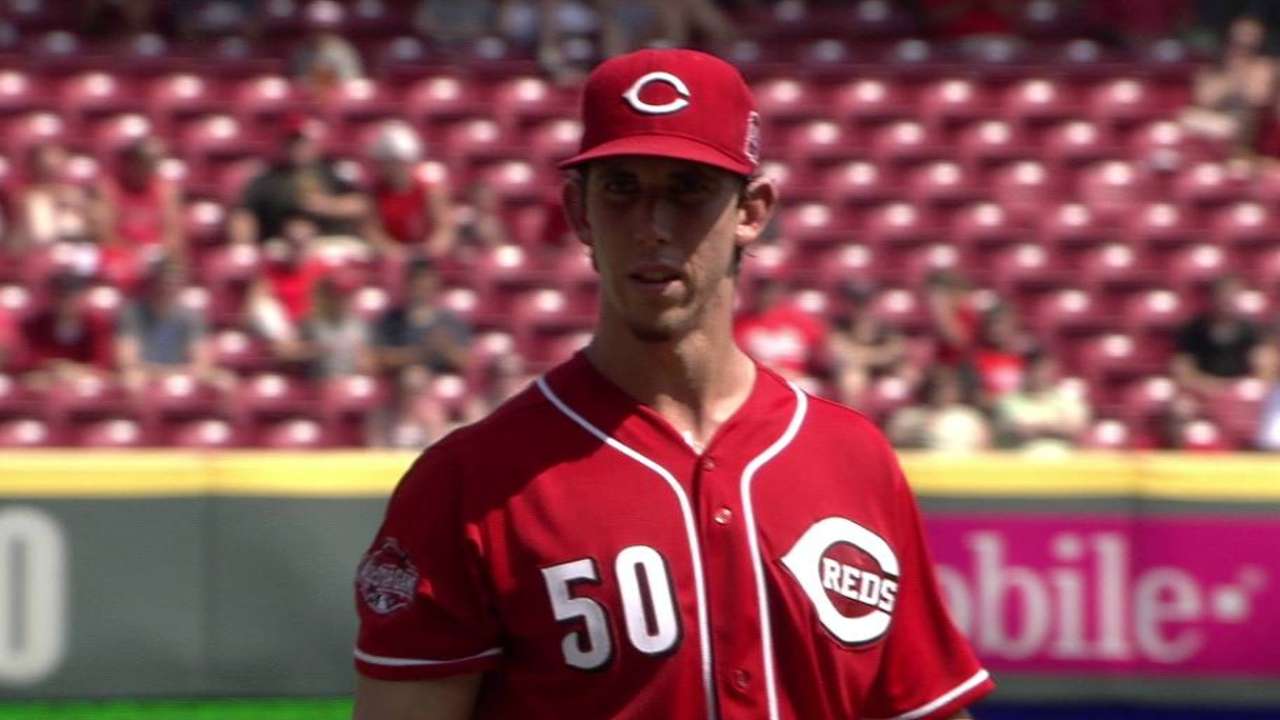 CINCINNATI -- Nearly a month ago, after he gave up seven runs and managed to record only four outs in San Diego, Michael Lorenzen sat down with Reds manager Bryan Price for about 30 minutes. Price prepared Lorenzen for the possibility that he might get sent down, but they mostly talked about pitching.
Price's primary message, he said, was this: "You have to trust your stuff and work on the plate."
Lorenzen did just that Sunday afternoon, and in his second start since being promoted back to the Majors, his results improved in a 6-3 win over the Brewers at Great American Ball Park.
Lorenzen held Milwaukee to two runs over 5 1/3 innings as he picked up his first win since June 21. He gave up eight hits, tying a season high, but he threw 55 of his 84 pitches for strikes and issued only one walk.
"I think that's important for any pitcher," Lorenzen said. "That's what, I think since I've been back, I've made sure I can do."
Recalling the conversation he had with Lorenzen on Aug. 11 in San Diego, Price described pitching as an offensive position, not a defensive job.
"If your mindset is that 'I'm going to attack the zone and trust my stuff,' at least you can understand what changes you have to make," Price explained. "If you're walking guys, if you're pitching behind, you already know why you're not having the success you need."
Lorenzen also benefited Sunday from working with catcher Ramon Cabrera, who made his first Major League start Sunday and earned rave reviews from Price and Lorenzen.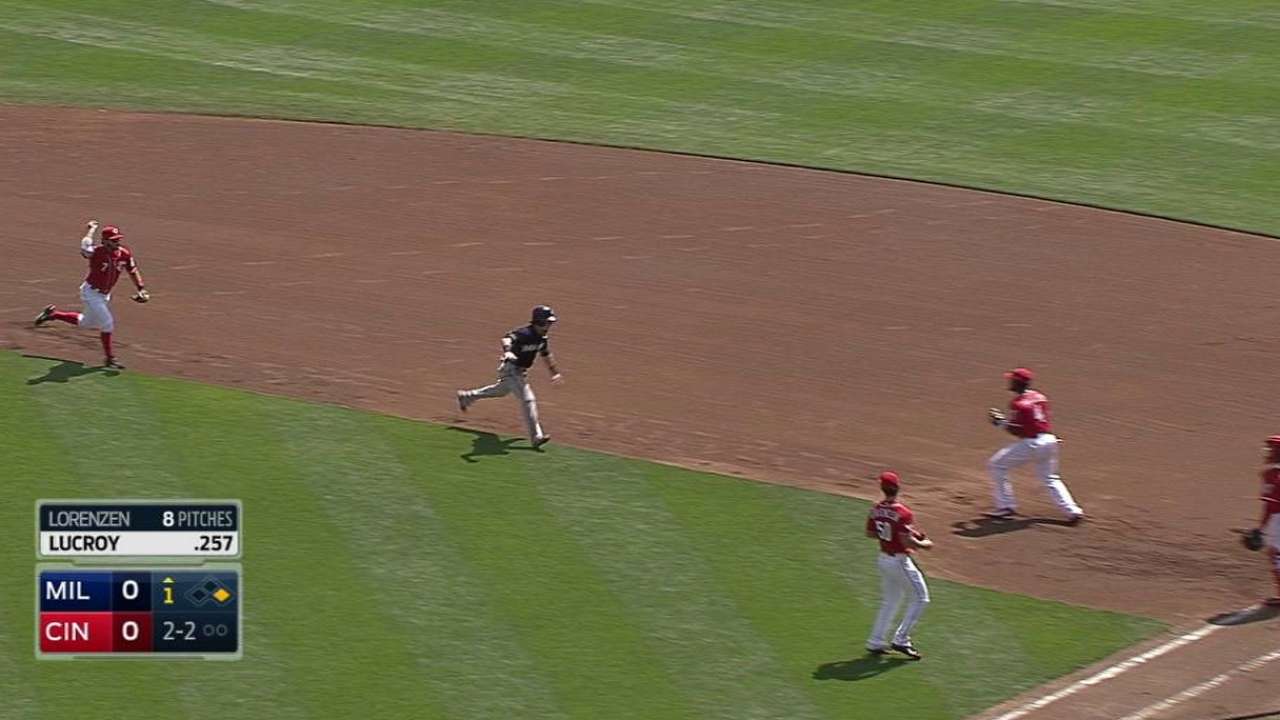 Price praised the 25-year-old catcher, who formed a battery with Lorenzen in Louisville, for his game calling, tempo and well-timed mound visits.
"I just think the familiarity and the connectivity that they formed in their starts in Triple-A made a difference," Price said.
So, too, did the message Price delivered in San Diego.
"Just worked on a mindset of not worrying about what the hitter might do with a pitch," Lorenzen said. "And it's taken a lot of stress and a lot of pressure off my shoulders."
Adam Berry is a reporter for MLB.com. Follow him on Twitter at @adamdberry. This story was not subject to the approval of Major League Baseball or its clubs.