Asdrubal becoming run producer at right time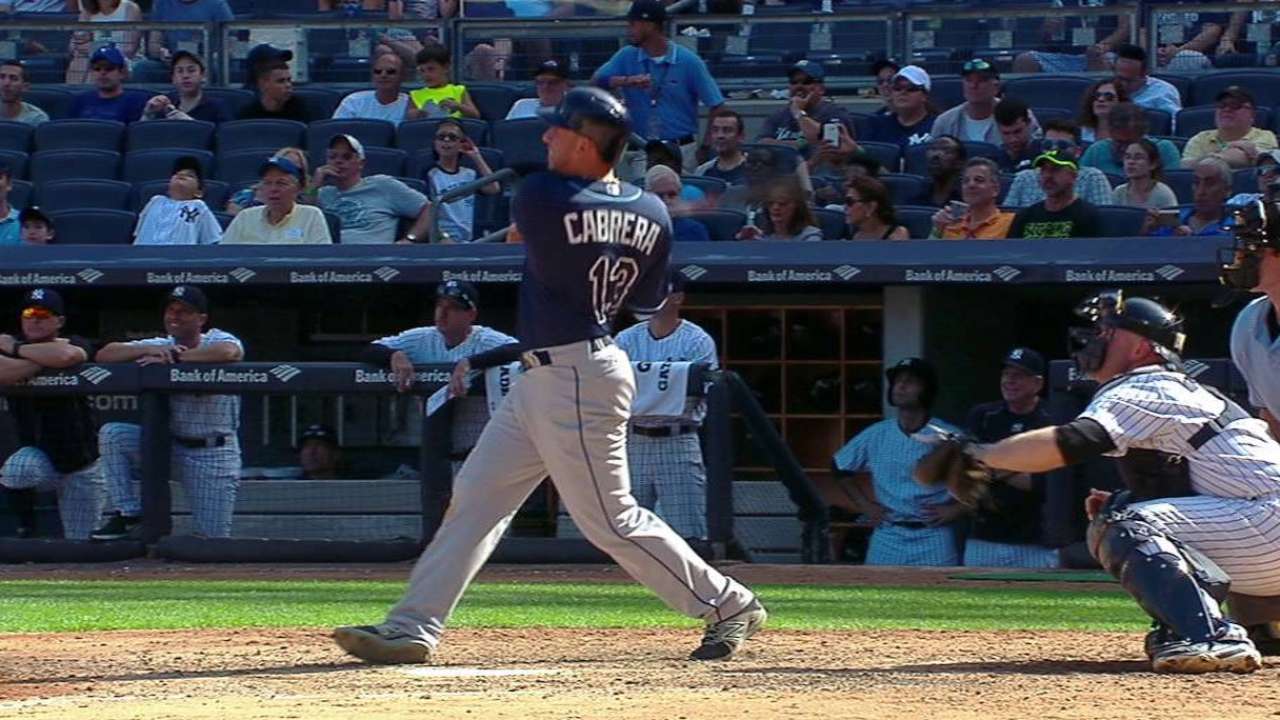 NEW YORK -- Asdrubal Cabrera continues to help with the Rays' run production.
The veteran shortstop went 3-for-4 with a home run -- his second of the road trip -- in Sunday's 6-4 loss to the Yankees, giving him seven RBIs on the road trip to go with a .300 average.
Cabrera's homer came in the eighth off tough right-hander Dellin Betances, cutting the Yankees' lead to one run.
"He's been super consistent defensively all year," Rays manager Kevin Cash said. "Offensively, a little bit of a roller coaster. Kind of started at the bottom then got incredibly hot when he got off the DL. Now he's in a good spot."
Cabrera hit just .212 in April before coming alive to bat .356 in August.
"You look at his career numbers," Cash said. "They showed them the other day on the Jumbotron and he's doing exactly what he's done his entire career."
On Saturday, Cabrera came through with a two-run single in the third off Yankees starter Nathan Eovaldi, which proved to be the difference in a 3-2 Rays win.
"Yesterday, I think it speaks volumes to him being a veteran player," Cash said. "His approach just knowing, he went up there -- I'm not saying that he was sitting on a split, but he was smart enough to know, 'This is what this guy is trying to do to all of us in the lineup.' And Cabby got a pitch that maybe he knew in the back of his mind he would get."
Bill Chastain is a reporter for MLB.com. This story was not subject to the approval of Major League Baseball or its clubs.