Montero belts go-ahead slam off former team
Cubs appreciate effect catcher has had on club since being acquired from D-backs in December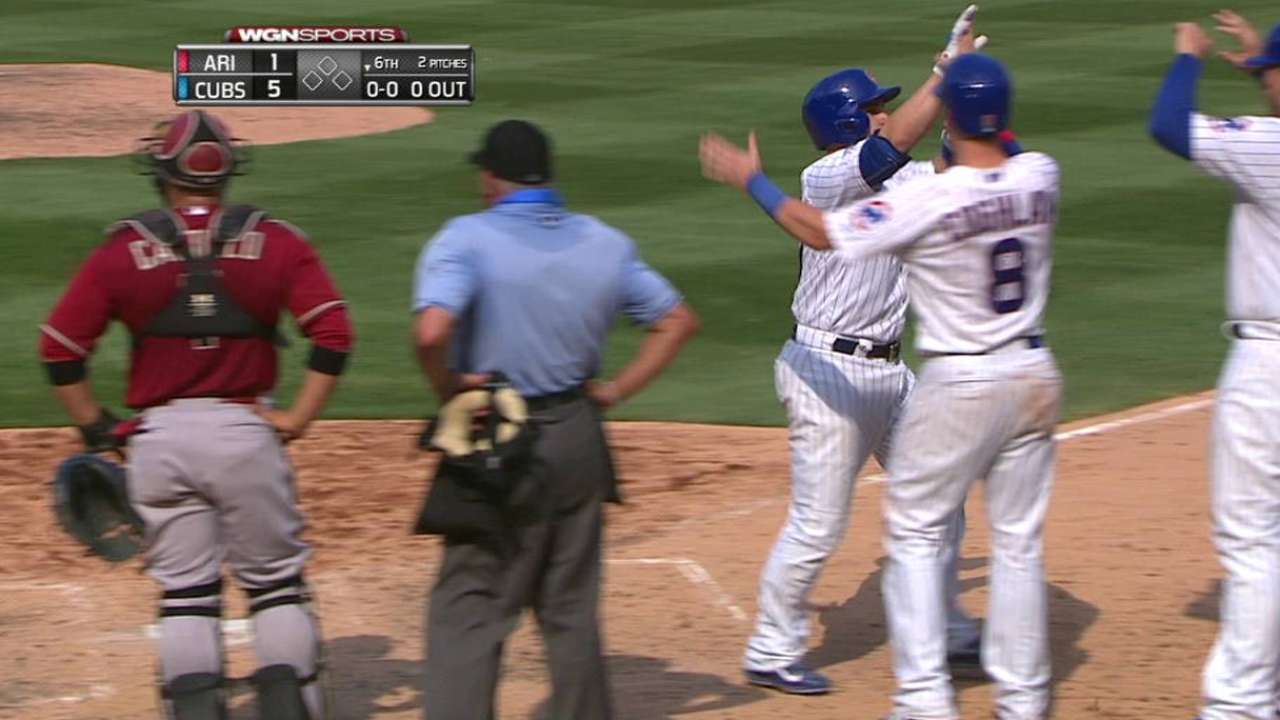 CHICAGO -- Catcher Miguel Montero spent his first nine seasons with the Arizona Diamondbacks, growing up in the desert heat. And when he was traded to the Cubs in December 2014, he didn't have any hard feelings.
Which might explain why, after he connected on a go-ahead grand slam in the sixth inning Sunday at Wrigley Field, Montero wasn't any happier to do so because it was against his former team in the Cubs' 6-4 win.
"Not really, to be honest," Montero said. "It's just a hit. I just want to get a hit against everybody. Nothing against my former team, it's just a hit. I'm excited just for that and the win."
Montero took a 1-0 pitch to left field off Arizona reliever Matt Reynolds for his third career grand slam and 15th home run of the season, giving the Cubs their first lead of the game. His last slam came on June 9, 2012, while he was with the D-backs.
The Cubs now have five grand slams on the season and two this weekend, after Anthony Rizzo connected on one Friday afternoon.
It's the second home run Montero has hit against his former team this season, after he did so on May 24 in Arizonza. He was held out of the lineup during this series in favor of David Ross before earning the start Sunday.
Montero has made an impact since Day 1 with his new club. He tweets in support of players regularly, is quick to defend his pitchers after rough outings and deflects attention from himself -- much like he did Sunday.
"He's come through in some really large moments for us," said manager Joe Maddon. "He's got some big hits. He's very active behind the plate, very vocal on the bases. He's a big part of the fabric of what we're doing."
Montero hasn't put up the best numbers of his career this season, but he is standing out with his ability to get on base (.343 on-base percentage) to go along with his 48 RBIs. His 15th home run is the most since he hit 15 in 2012.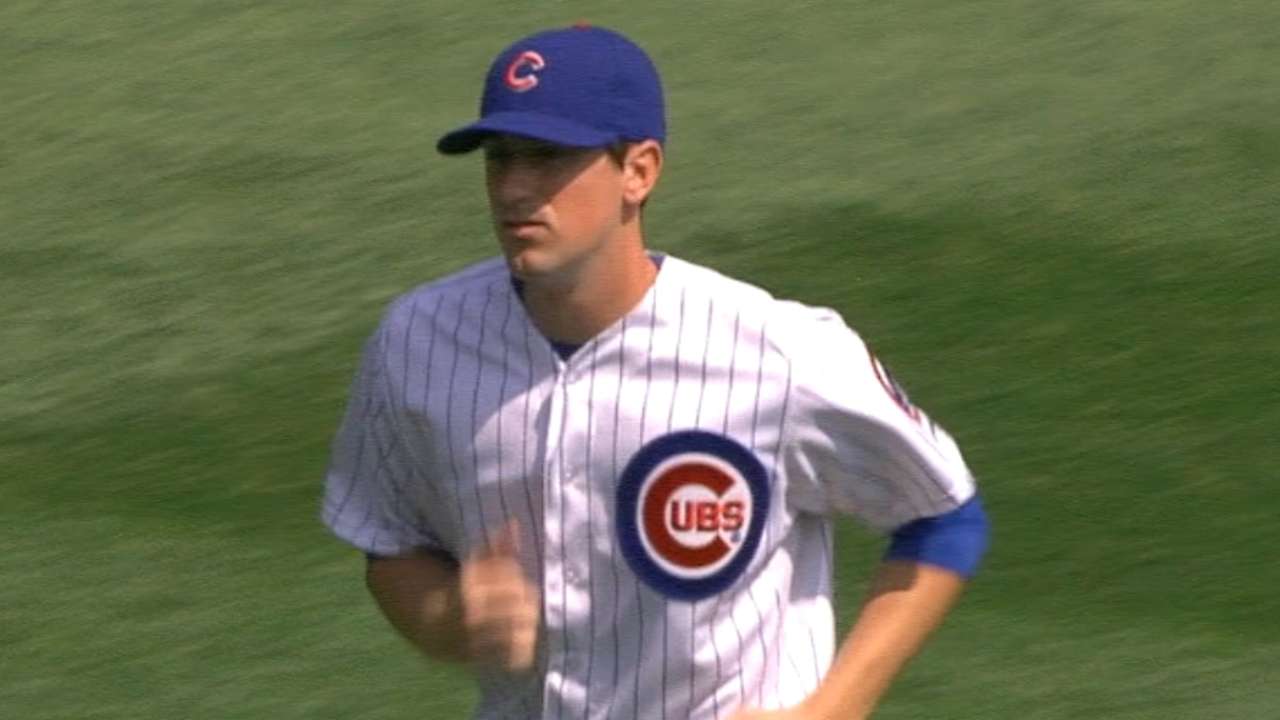 That doesn't include his work in catching Jake Arrieta's standout season or young pitchers, such as Sunday's starter, Kyle Hendricks.
"He's just been around, he knows a lot of these guys, a lot of their tendencies," Hendricks said. "It helps me tremendously. You gotta have some feel in the game of what hitters are trying to do, and he's really good at that."
Greg Garno is an associate reporter for MLB.com. This story was not subject to the approval of Major League Baseball or its clubs.