Matz has solid start, despite getting a blister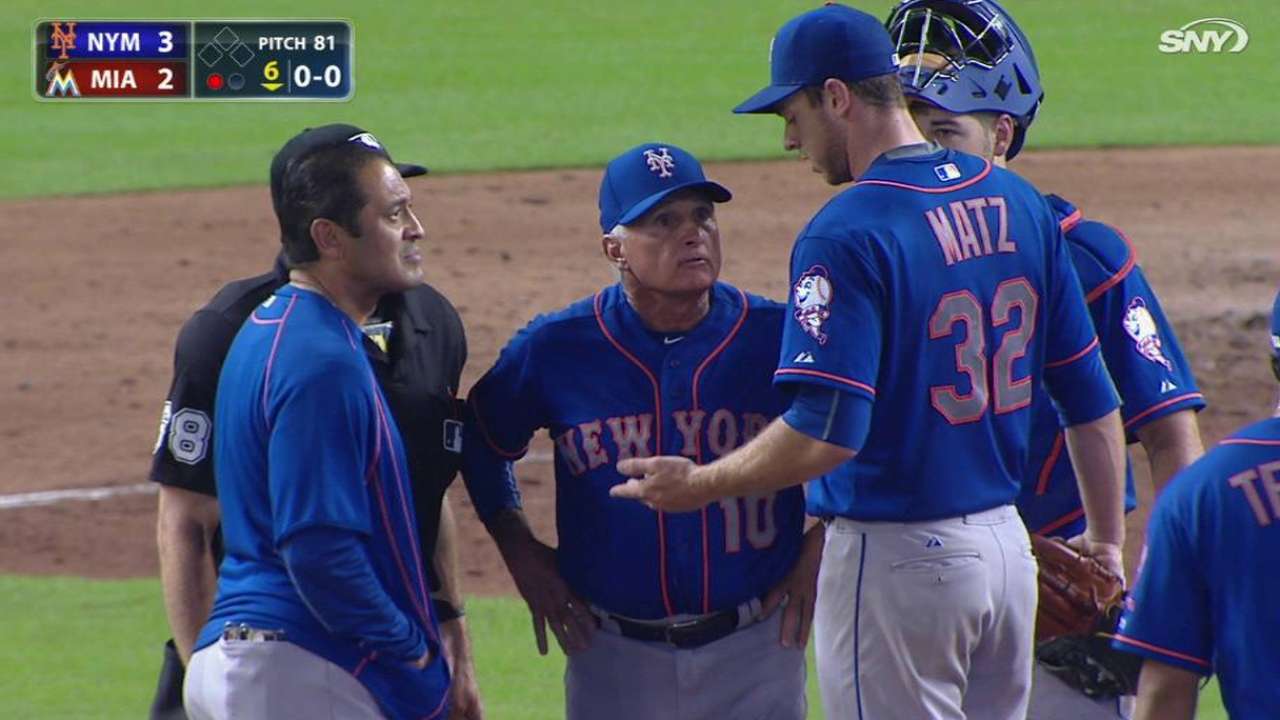 MIAMI -- The return of Mets rookie Steven Matz on Sunday at Marlins Park was cut short by a blister, but the lefty still turned in his third straight effective big league performance in New York's 4-3 loss.
Prior to exiting in the bottom of the sixth inning with a blister on his left middle finger, the 24-year-old -- making his first Major League start since July 5 -- logged 5 1/3 innings and allowed just two runs on four hits and six strikeouts.
As for the blister, Matz said the Mets "caught it before it got too bad," while manager Terry Collins doesn't anticipate that it will affect the lefty's next scheduled start.
"He threw the ball good," Collins said. "You can tell he was a little rusty in the first inning. But after that, I thought he threw the ball very, very well. It was good to have him back out there and let him have a feel for what he's got to do. He's gonna be a real, real good pitcher. Hopefully we'll get the finger repaired and get him back out there."
Sunday's performance -- Matz's third start of the year -- was another strong outing for the 2009 second-round pick as he is 2-0 with a 1.89 ERA. He was cruising for much of the outing, except for a first-inning Marcell Ozuna RBI single and a fifth-inning Jeff Mathis solo homer.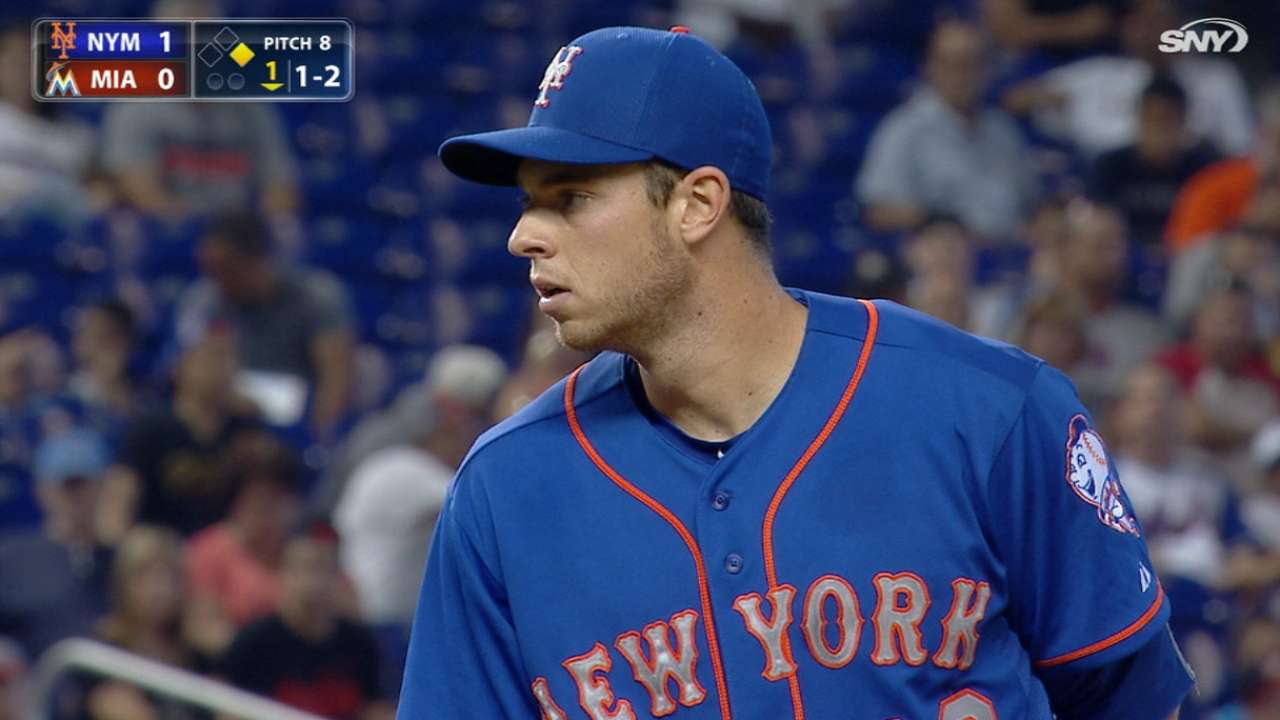 However, after the Mets' offense regained a 3-2 lead in the top of the sixth, Matz was forced to exit after retiring Martin Prado to begin the frame. The blister opened on the pitch that Prado popped up to second -- and when Collins saw the rookie messing with his finger -- he and a team trainer went to the mound and ended his day.
"I used to get it a lot in 2013 when I pitched in [Class A] Savannah -- it was really humid," Matz said. "The skin softens up when it gets humid.
"My arm felt really good. I felt strong that last inning. So it's a little frustrating because that was a big inning to get through now that we had the lead."
Hansel Robles came on in relief, allowed a double and a walk, but escaped the inning unharmed. Tyler Clippard would then give up the lead in the eighth, pinning Matz with a no-decision.
Still, it was an encouraging return for the lefty, who will be part of New York's six-man rotation through the end of the season as the Mets try to hold onto first place in the National League East and protect their young arms at the same time.
"It should be good to go," Matz said of the blister. "I could have kept on pitching with it, but Terry made the right call shutting it down because if it gets worse, that's when you get in trouble."
Steve Wilaj is an associate reporter for MLB.com. This story was not subject to the approval of Major League Baseball or its clubs.