Aoki's concussion lingers; Giants lose 2 catchers
Susac heads to 60-day DL; Sanchez also likely done for season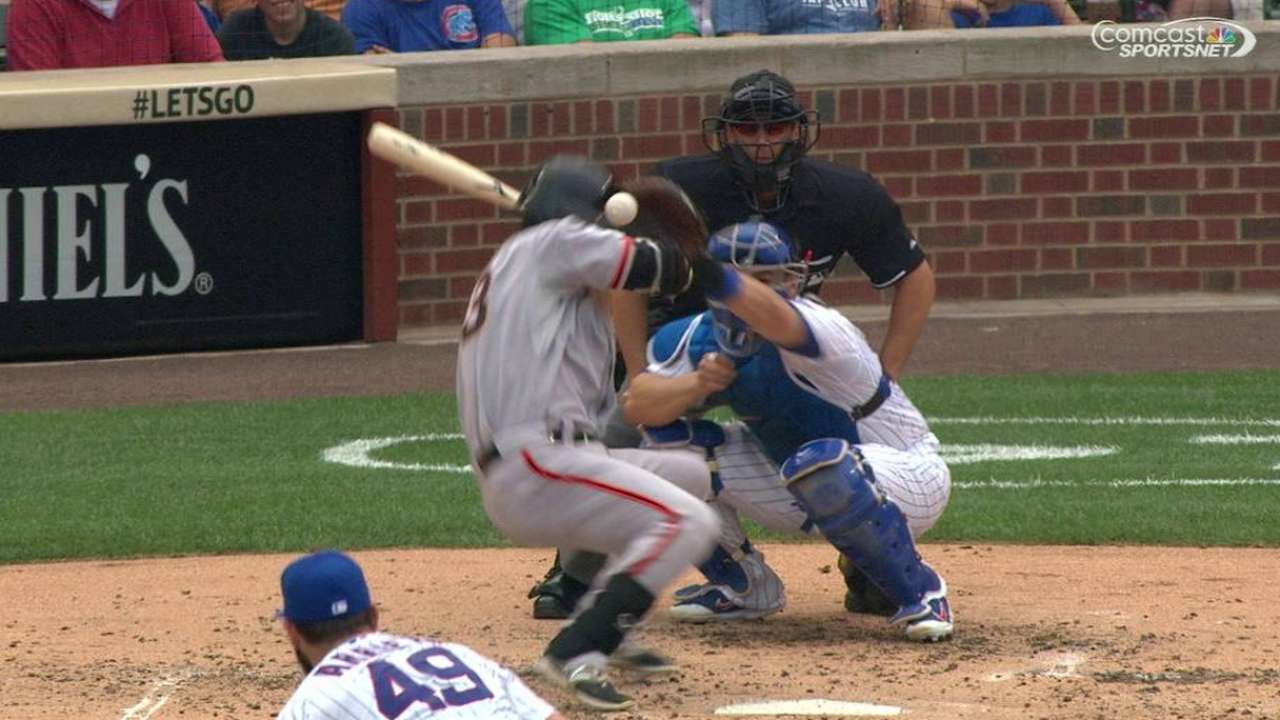 DENVER -- The Giants snapped their seven-game losing streak, but it was something of a pyrrhic victory, as three key members of the active roster had to receive medical attention on Saturday.
Nori Aoki had been scheduled to start in left field in the evening matchup with the Rockies after not playing since the Giants were in Los Angeles at the beginning of the week, but he woke up with post-concussion symptoms. According to Aoki, who saw the team doctor Saturday, he may have been dealing with symptoms for longer than he realized.
"When I woke up [Saturday] morning, my head felt kind of heavy, and I was out of breath," Aoki said through interpreter Kosuke Inaja. "I called the trainer and explained the situation. It got kind of worse the past two days, but looking back now, it started before that."
The Giants are concerned enough that were it not September, with expanded rosters, they would have to consider the possibility of another stint on the seven-day disabled list. Aoki will travel to Arizona with the Giants after Sunday's finale at Coors Field, but he is expected to go to Pittsburgh on Tuesday to see concussion specialist Dr. Michael Collins.
"It kind of stinks, especially with the team being in a playoff race this late in the season," Aoki said. "Everyone's tired, everyone's going through their own things. It was a little difficult to bring it up and say I was feeling a little off. But I made a decision that it was in my best interest to do it."
Backup catcher Andrew Susac returned to San Francisco earlier Saturday to see a hand specialist about a sprained ligament in his right wrist, and though he isn't expected to need surgery, he is out for the rest of the season.
"Susac's going on the 60-day DL," Bochy said after the game. "He needs to get this thing fixed, so they'll put something on it to immobilize it. It's going to be a while too, from what I hear. Two to three months of not doing anything with it to let it calm down and heal up. I actually was hoping he could play winter ball to get some more playing time, and this has put a damper on that."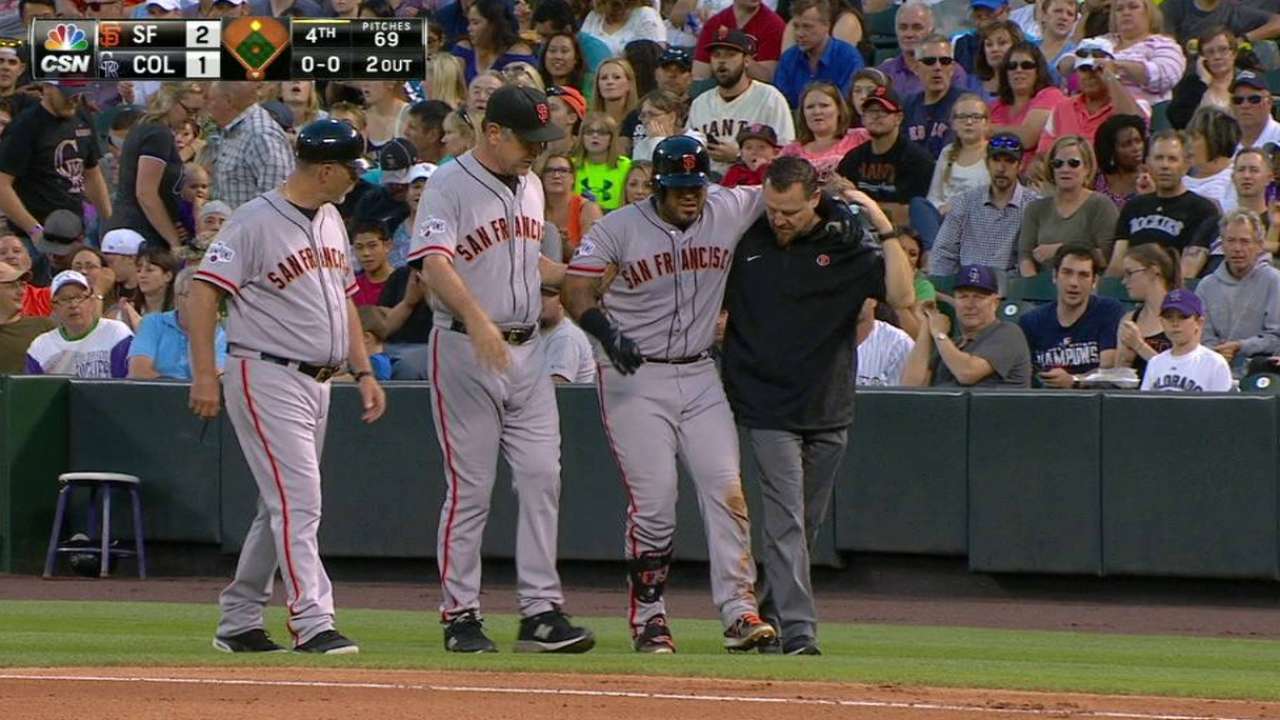 The Giants spirits were further dampened when their other backup catcher, Hector Sanchez, sprained his ankle, strained his hamstring and sprained his mid-foot running out his successful sacrifice bunt to third in the fourth inning Saturday.
"I don't know which happened first or what order," Bochy said. "You wouldn't think running 90 feet would be that hazardous.
"Banged up as we are, I just can't believe we lost the catcher, too."
The Giants recalled Jackson Williams from Double-A Richmond to give Buster Posey some support. Sanchez was in good spirits, though his season is likely over.
"The worst thing is I get out," Sanchez said. "That was a perfect bunt, and I get out. That was an easy base hit, but [Nolan Arenado] made a good play."
Owen Perkins is a contributor to MLB.com. This story was not subject to the approval of Major League Baseball or its clubs.