ICYMI: Ross superb, but offense silent in loss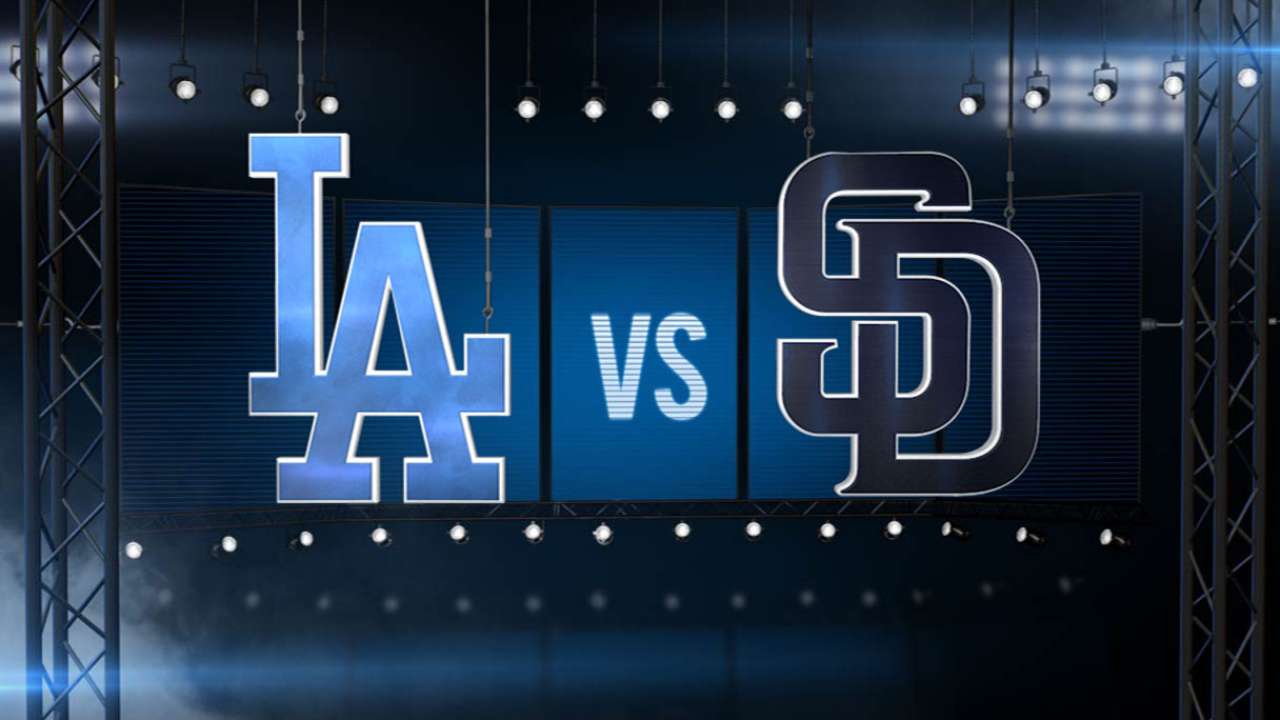 Tyson Ross cannot seem to catch a break whenever he faces Los Angeles. Despite an excellent outing and lowering his career ERA against the Dodgers to 2.67 after delivering a quality start on Saturday, Dodgers starter Alex Wood kept the Friars scoreless through seven innings of work and limited the Padres offense to just three hits on the night. As such, Ross was pegged with the loss after the Dodgers took game three of a four-game set by a score of 2-0 over the Padres.
While there is no question that Ross was superb on Saturday, he nonetheless suffered a hard-luck loss after surrendering only one earned run over six innings of work. Ross was able to limit the Dodgers to just one run on 99 pitches while also striking out three on the day and working around two walks and a hit batter.
Perhaps more impressive was the number of Dodgers baserunners that Ross and the Padres pitching staff stranded on the evening, which totaled at 11 at the end of the night. Of those 11, Ross was responsible for seven. Relievers Kevin Quackenbush and Bud Norris each delivered scoreless outings -- combining for five strikeouts -- but reliever Joaquin Benoit again struggled out of the 'pen, surrendering one earned run on two hits and a walk in the eighth inning.
Whereas the Padres pitching was on point Saturday, the offense struggled with just three hits. Matt Kemp notched two of them, a pair of singles, extending his on-base streak to 25-straight games.
The only other Padre to collect a hit on Saturday was leadoff man Yangervis Solarte, who collected a single in the third inning. Meanwhile, outfielder Wil Myers reached base safely with a pair of walks in his second game back since being activated off of the 60-day disabled list. While the offense struggled, there was no shortage of opportunities for the Friars as the team left seven runners on base.
San Diego will close out the last of its four-game series against Los Angeles this afternoon; Andrew Cashner will take the hill opposite Brett Anderson in the series finale. In case you missed it, here's a look at some highlights and stories from Saturday:
Padres post-game recap: Padres can't find spark behind solid start by Ross
Ross escapes a bases loaded jam with a groundout in the 2nd: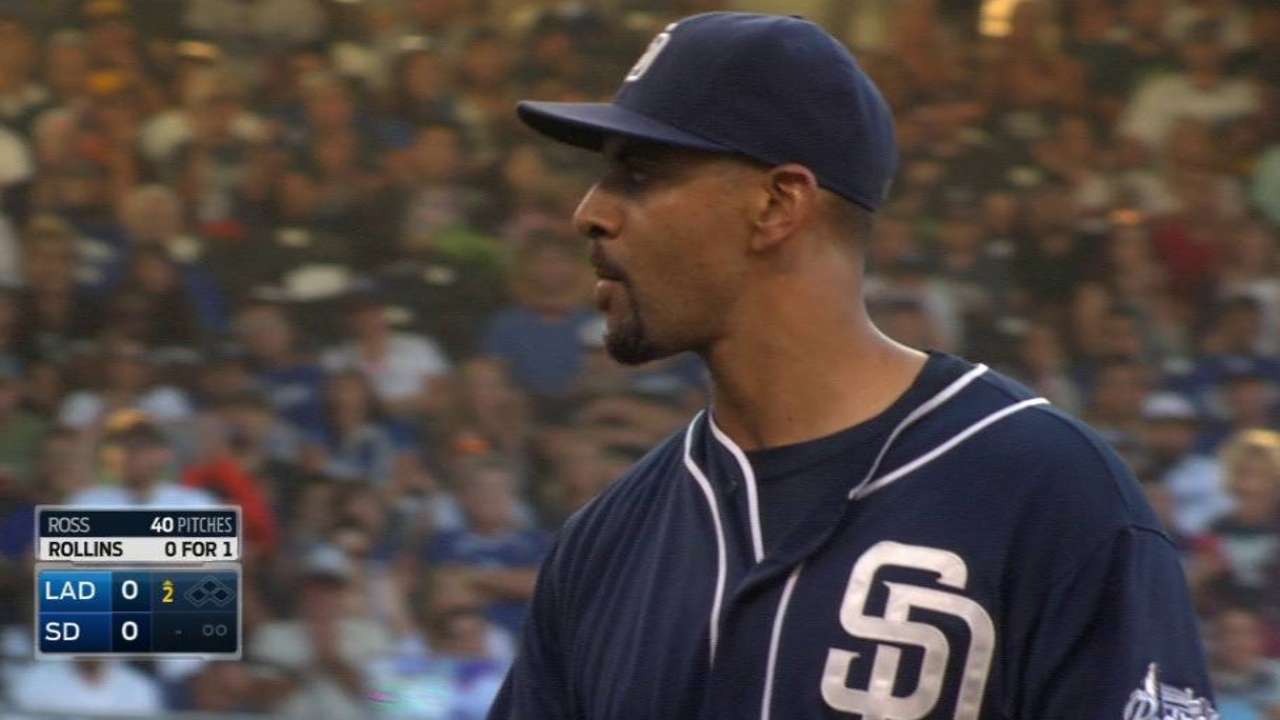 Myers makes a nice running grab in CF to rob Utley of a hit: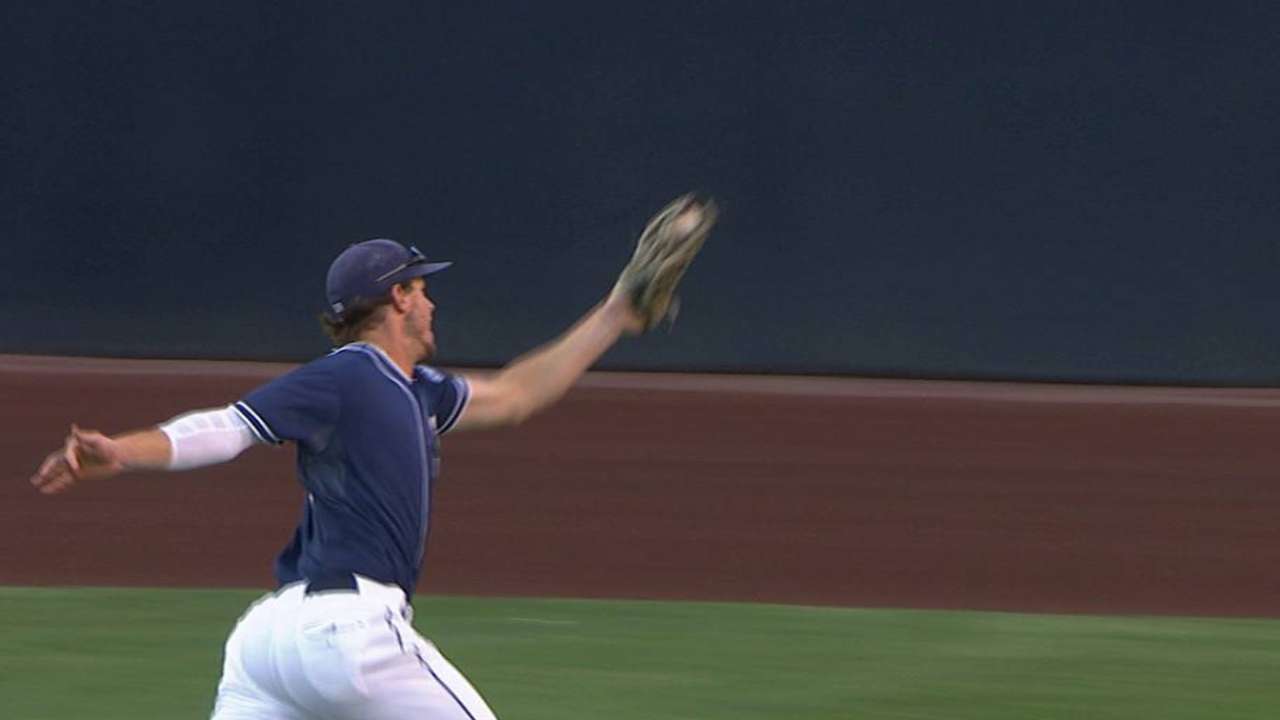 Ross retires Grandal with a slick play and throw to first: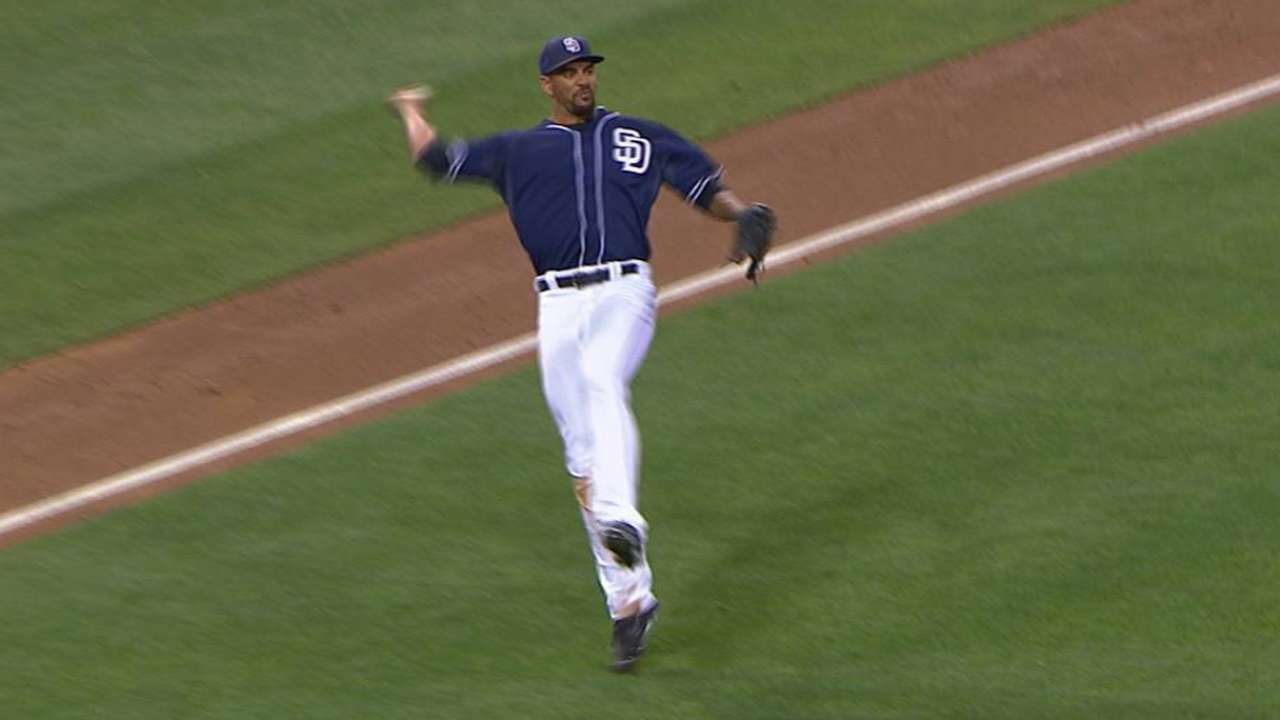 Will Ferrell spotted in the stands before premiering special: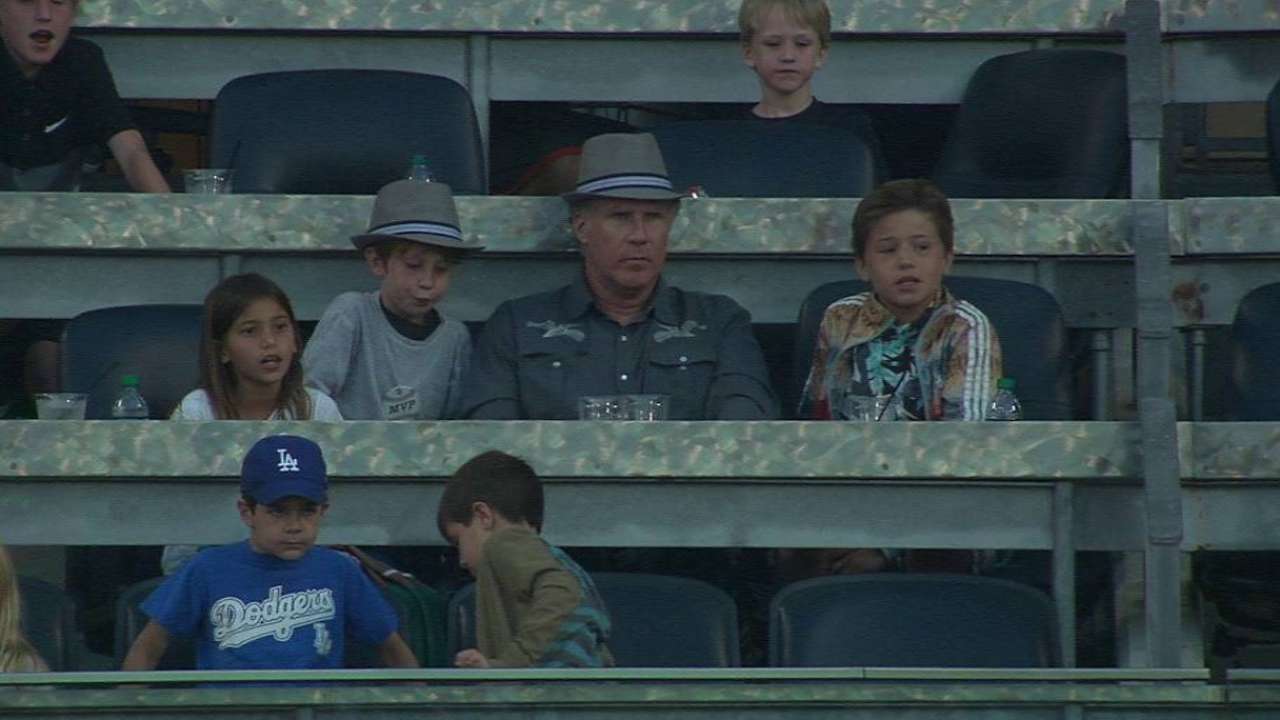 The day's top stories:
Looking forward to the next game: