Maddon seeking balance with pitchers' load
Cubs' manager hoping for more innings from starters to keep bullpen fresh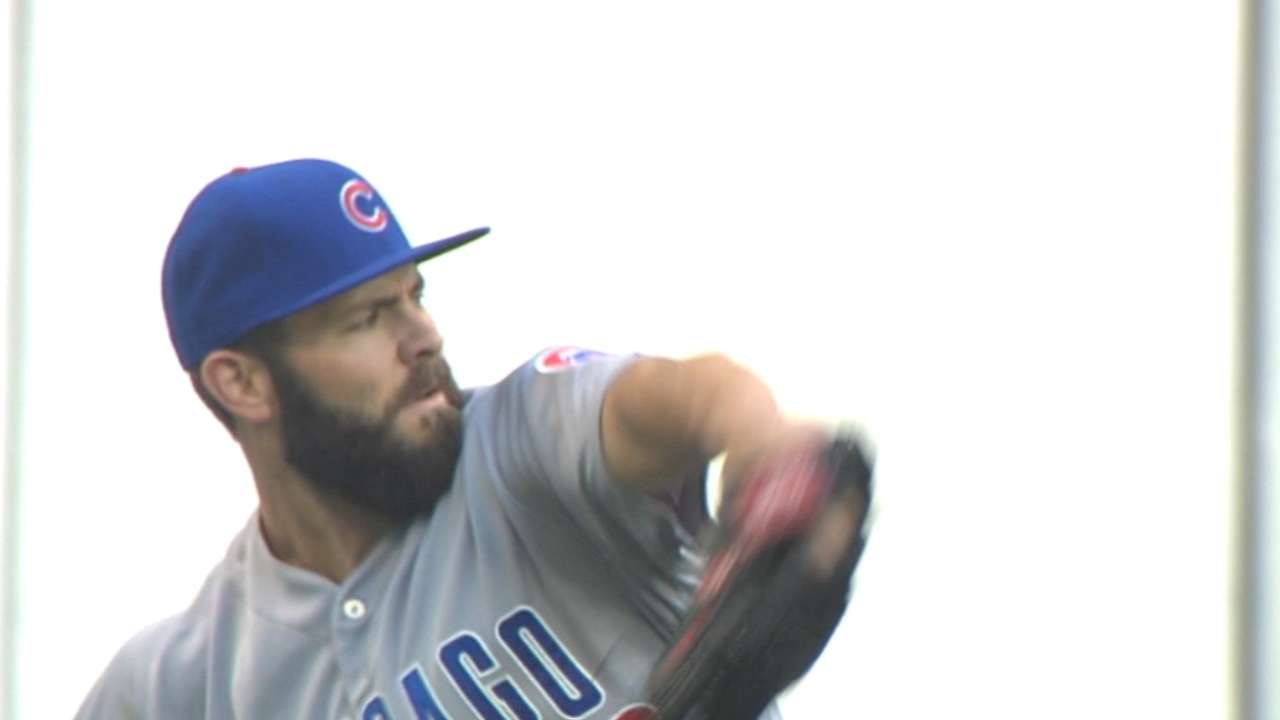 CHICAGO -- Joe Maddon has spent plenty of time addressing his lineup's need to rest while contending for a National League Wild Card spot, but the Cubs' manager hasn't had to worry much about his pitchers' freshness -- that is, until late in games.
After tossing eight scoreless innings in Saturday's 2-0 win over the D-backs, starter Jake Arrieta is now fifth in the Majors with 191 innings pitched. Maddon's other starters, though, haven't had quite the same success going later into games. Jon Lester is the next closest starter, with 168 innings.
"We have had our starters not go as deep into the game as you'd like," Maddon said. "You'll see teams whose bullpen numbers are really good. That's because their starters go deep into the game. I'd love to get more innings out of our starters, but you can't just because you want to do that. You have to make the adjustment."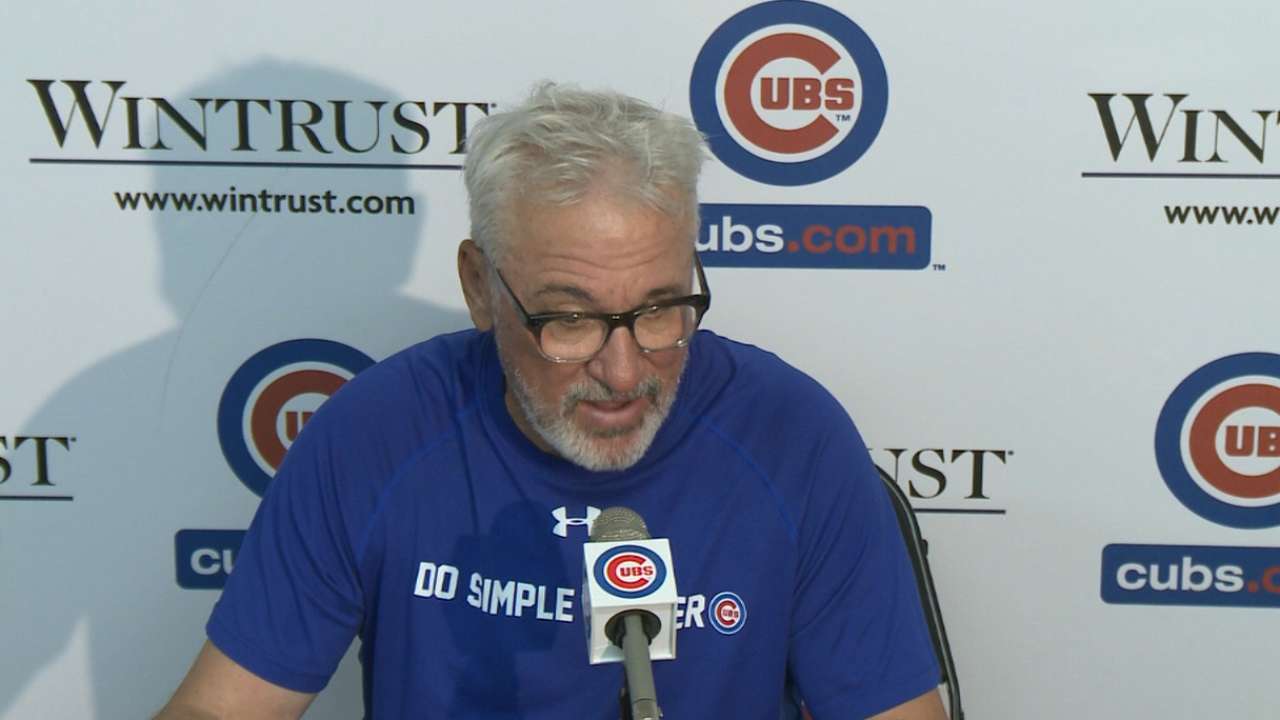 Maddon's rotation could, however, also benefit from less strain, since each starter is projected to make five more starts before the regular season closes -- and, despite struggling to pitch deep, most are approaching, or have topped, career highs in innings pitched.
Maddon's dilemma, then, is managing a bullpen while continuing to win games. Early in the season, the 12-year veteran manager worked to keep his bullpen from being overused by utilizing a closer-by-committee approach, picking pitchers based off matchups.
But he notes, "there's been a larger strain" on his relievers because of his rotation's difficulties.
"I'm always most concerned about the bullpen, and my primary focus is on bullpen usage every single day and how to set them up," Maddon said. "I don't want to beat up bullpens, especially when you get to this time of year."
This comes as the Mets work through starter Matt Harvey's innings limit, following Tommy John surgery. In the midst of a playoff hunt itself, New York has tried to find the balance between long-term health and winning now.
But Maddon doesn't have strict limits on his starters or relievers. After all, not all innings are created equal in length or number of pitches thrown.
"It's always up to the individual with what you're seeing with a particular person," Maddon said. "I think training matters. If the guy is really a guy that trains well, and takes care of himself well, I think you always have to consider that as well.
"I don't think one size fits all."
Should Arrieta continue to pitch late into games, Maddon will ride the hot hand. That doesn't mean he's not keeping an eye toward the future, though.
"I've taken [Arrieta] out of some games earlier than he would have liked to be taken out of," Maddon said. "Among all of them, he's the one guy I've watched the most."
Greg Garno is an associate reporter for MLB.com. He can be reached on Twitter @G_Garno. This story was not subject to the approval of Major League Baseball or its clubs.