Murphy could return to lineup on Monday
Cuddyer will receive a cortisone shot in his right wrist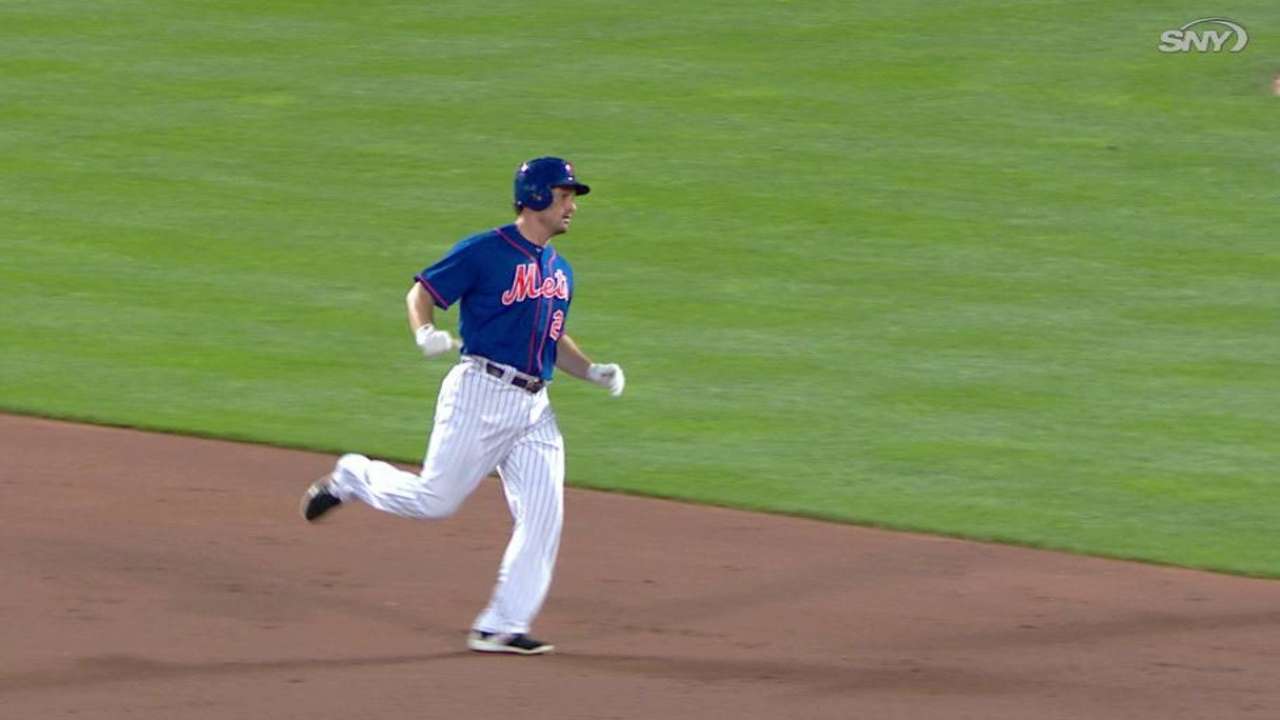 MIAMI -- Infielder Daniel Murphy could return to action on Monday when the National League East-leading Mets open a pivotal series against second-place Washington, while Michael Cuddyer is going to receive further treatment as he continues to deal with a bothersome right wrist.
Murphy, hitting .281 with 10 home runs, has been dealing with a mild strain of his left quad since Wednesday when he exited New York's series finale vs. the Phillies. He pinch-hit in Sunday's 4-3 loss to the Marlins -- grounding into a double play -- his first appearance since receiving a platelet rich plasma (PRP) injection on Thursday.
Manager Terry Collins said prior to Sunday afternoon's game that the left-handed hitter is expected to be in the lineup on Monday.
Cuddyer, meanwhile, also hasn't played since Wednesday's contest.
Collins said on Friday that the 36-year-old is dealing with tendinitis in his right wrist, while adding on Sunday that he will receive a cortisone shot to deal with the issue.
"He won't be available today," Collins said. "But I don't know if he'll be available tomorrow or not."
Cuddyer is hitting .262 with 10 homers this season.
With both battered sluggers, who have played first base in the absence of Lucas Duda, being unavailable for the Miami series, Kelly Johnson started at first on Friday and Sunday, before Eric Campbell got the start at first on Saturday.
Steve Wilaj is an associate reporter for MLB.com. This story was not subject to the approval of Major League Baseball or its clubs.