Sleeping Giants' offense awakens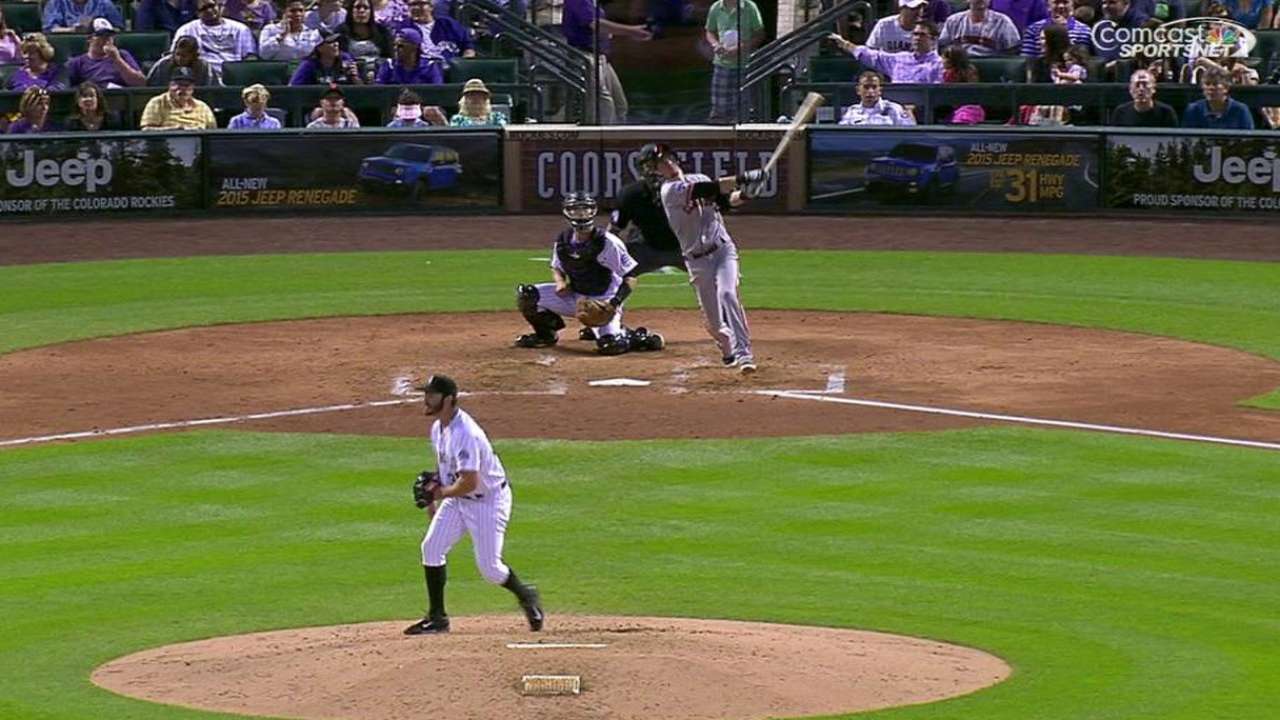 DENVER -- With only three regular starters in the lineup, the Giants ended their seven-game losing streak with an emphatic 7-3 win over the Rockies on Saturday night.
The Giants hadn't scored that many runs since their 9-1 win over the Cubs 10 days ago, they'd managed only six total in their last four games and they hadn't had a lead in five days -- a span of 44 innings. But that all changed in the second inning on Saturday when Hector Sanchez and Nick Noonan knocked back-to-back doubles, with Noonan driving in the game's first run in his first big league at-bat since 2013.
""I was ready to go," Noonan said. "I thought to myself, 'Be aggressive. Be ready to hit.' I just got a good pitch kind of up in the zone, a little in. I got a swing off, and it fell in there. To go ahead 1-0 early in the game, it's huge."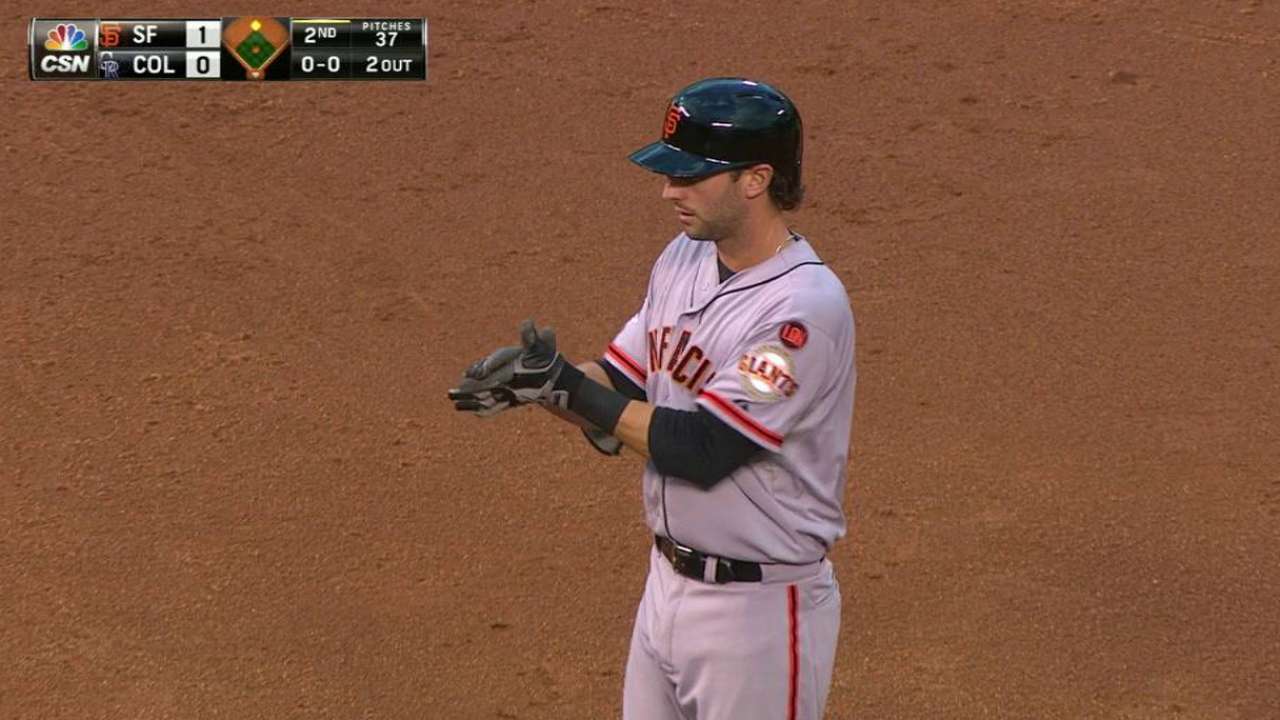 Starter Jake Peavy never relinquished the lead, giving up just three runs on four hits in 5 1/3 innings, and adding a pair of doubles for his first multihit game in eight years.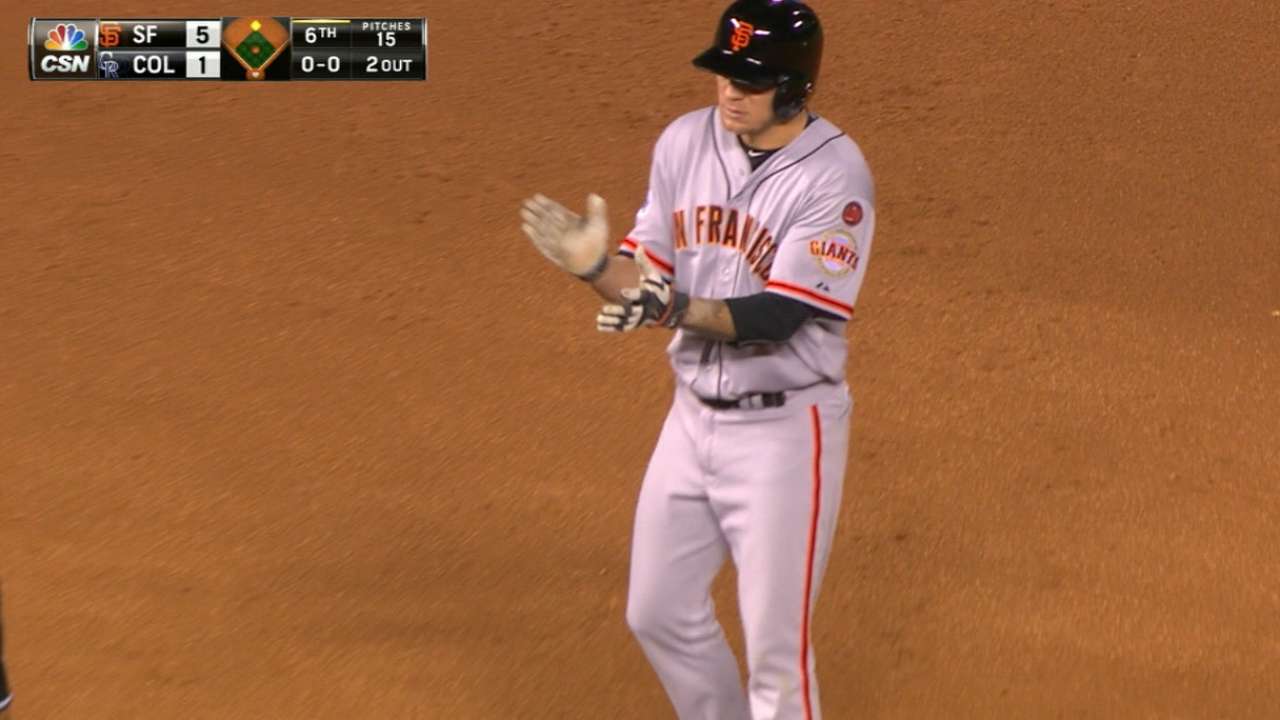 With the heart of the order -- Brandon Belt, Buster Posey and Marlon Byrd -- all getting a day off, it was an improvised lineup that finally woke up San Francisco's slumbering lumber.
"There's some things you can't control -- injuries and guys getting sick," manager Bruce Bochy said. "But you can control just going out there and giving all you had, and that's what they did tonight. It started with Jake. He inspired everybody, how he was pitching and how he was swinging the bat."
Five Giants had multihit games, with Peavy, Angel Pagan, Gregor Blanco, Alejandro De Aza each hitting two and Matt Duffy collecting three.
"We had some timely hits -- we've been missing those," Bochy said. "It was good to get some early runs, too. A lot of guys did something to contribute, and that's what it's going to take. We've got to find a way to get some runs for this pitching staff."
Blanco and Pagan each launched solo homers, the fifth of the season for Blanco and the first since May 2014 for Pagan. During their seven-game losing streak, the only homer the Giants managed was Ryan Vogelsong's first career roundtripper in Thursday's 11-3 loss.
"We had some good at-bats and put some runs on the board," Pagan said. "That was the difference. [Rockies starter Chad] Bettis is a guy that has pitched really well against us in the past, and today we were able to turn that around."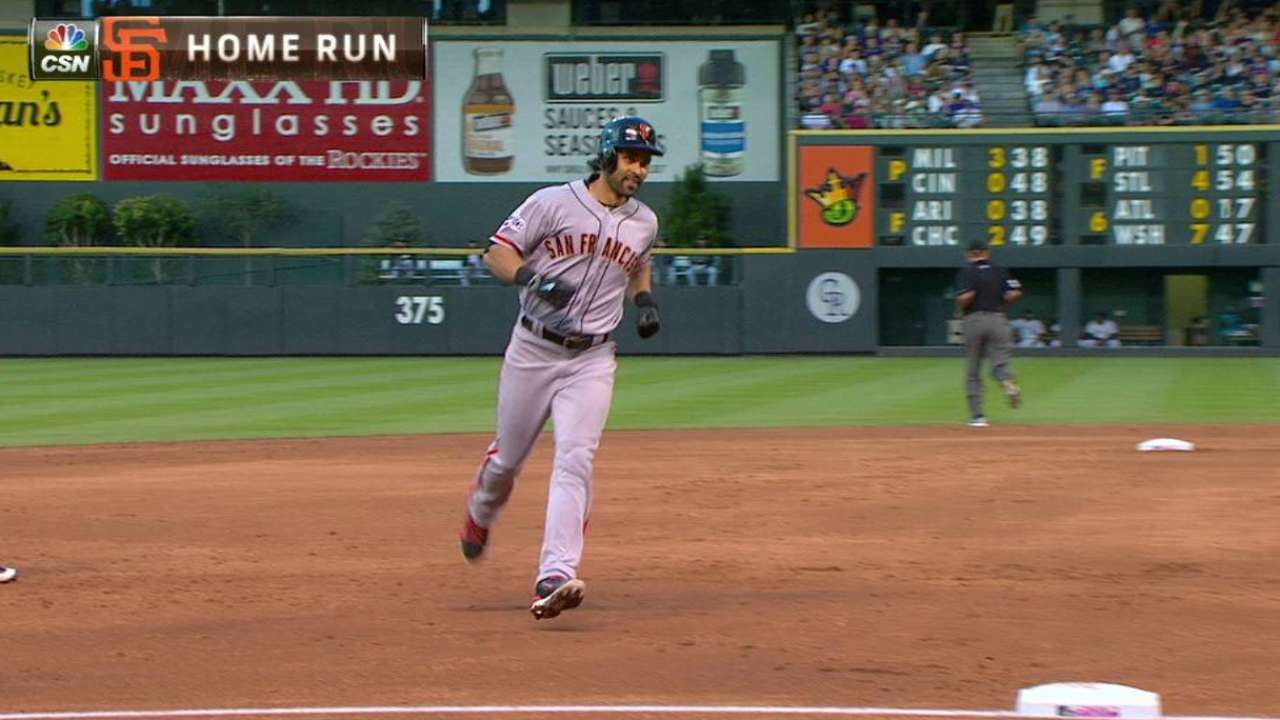 The Giants lost, 2-1, in three of the last four games of their skid, and Peavy was determined to do whatever it took to change his team's fate.
"We needed a win in the worst way," Peavy said. "When your team's struggling and you get a lead, albeit just a one-run, two-run lead, you'll take it and your try to hold onto it with all you got."
Owen Perkins is a contributor to MLB.com. This story was not subject to the approval of Major League Baseball or its clubs.