Holland continues phenomenal return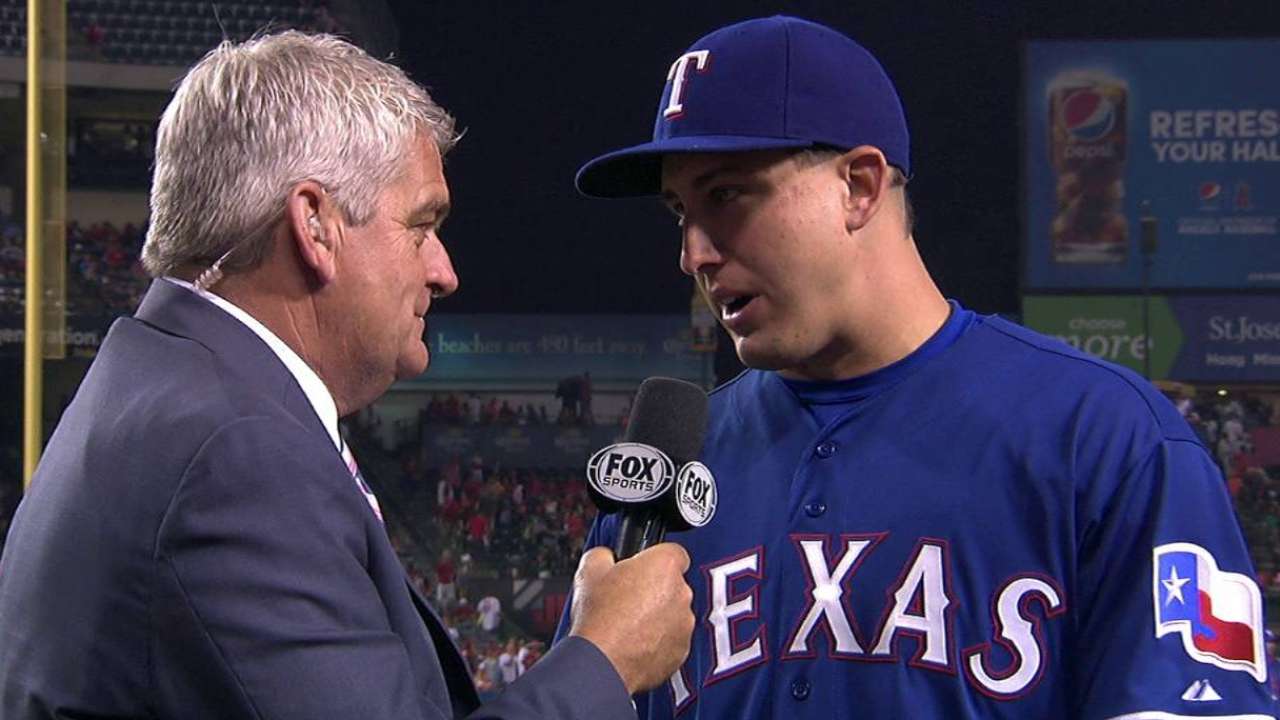 ANAHEIM -- Derek Holland, only four starts into his return to the Rangers' pitching staff after a torn muscle in his left shoulder cost him four months of the season, was sitting at 103 pitches through seven innings of Texas' 2-1 win over the Angels on Saturday night. He'd only allowed one run, on three hits. He could have stayed in the dugout.
"They asked me," Holland said. "And I said, 'This is mine. I want to stay out there.'"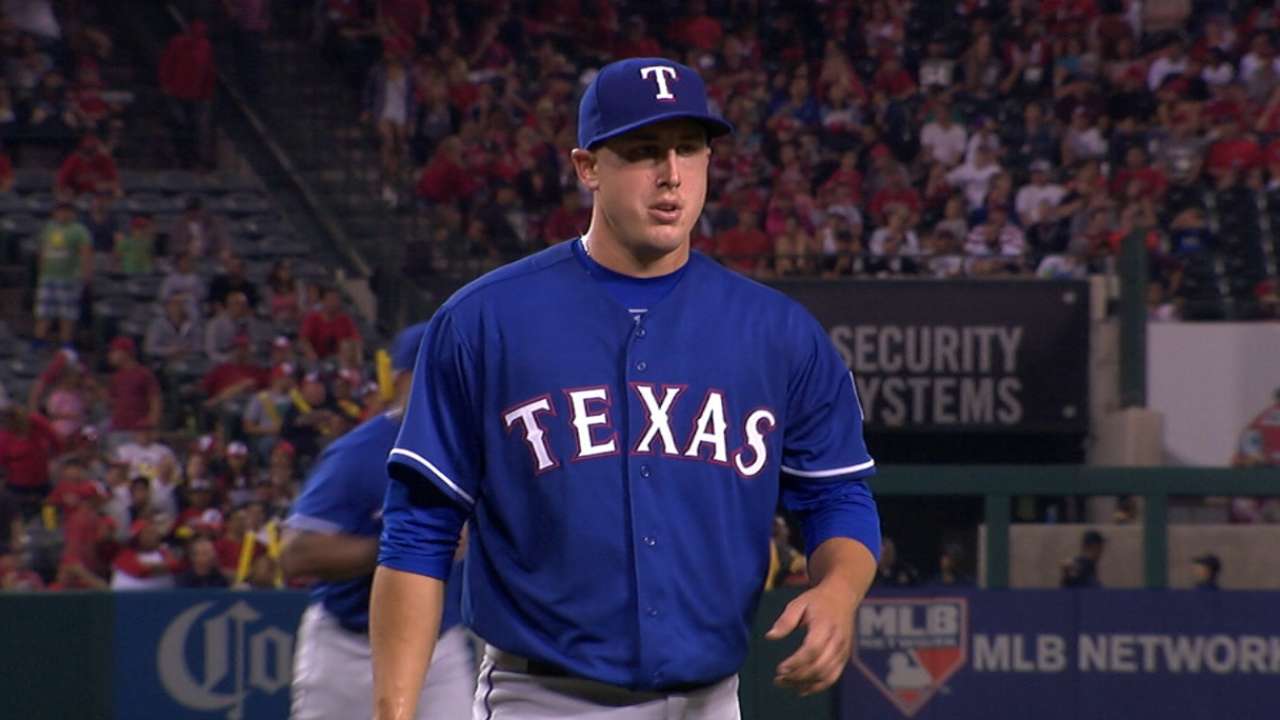 So he took the mound, and he set down the Angels one more time, in order, on 10 pitches. Holland's 113-pitch, eight-inning, three-hit, one-run performance at Angel Stadium followed a 116-pitch, three-hit, 11-strikeout shutout in his previous start. The Rangers are still monitoring his workload, but the left-hander looks strong.
"Everything feels good," Holland said. "They asked me that right before I came back here off the DL -- 'Are you ready to go?' When you say you're ready to go, it means you're ready to go full steam."
Holland has made this type of comeback before, at this same time last year -- left knee surgery kept him out until September 2014. When he came back from that injury, he did the same thing he's doing now: Holland allowed two runs or fewer in each of his six starts last season, good for a 1.46 ERA, even lower than the 2.15 ERA he's posted in his return this season. He said going through the recovery process before has made him a better pitcher.
"I would say it's definitely paid a dividend," Holland said. "It's helped out for sure with the mental side of the game. Going through what I went through is a very frustrating thing.
"Just because I got hurt, I've got to continue to go out there and show that I'm healthy, I'm ready to go."
Holland said he knows the importance of maintaining his health, and will be honest with the Texas coaching staff if he feels fatigued or hurt. The last thing he wants is to go back on the disabled list during a playoff race.
Holland is a key piece of the Rangers' rotation down the stretch as they contend for an American League playoff spot, so the effectiveness and durability he's shown since coming off the DL are critical.
"Typically when guys come off that extended DL period, they don't come back that sharp with all their pitches," manager Jeff Banister said. "He's been really impressive in that department."
Banister pointed to the sharpness of Holland's pitches against the Angels, and to the left-hander's control on the mound as indicators of his strength. He pointed to Holland's fastball velocity, which carried through his start in the mid-90s, and even spiked in his eighth and final inning.
"We felt good about sending Derek back out there," Banister said. "We knew he had a little bit left in the tank -- we had seen from the outing before."
David Adler is an associate reporter for MLB.com. Follow him on Twitter @_dadler. This story was not subject to the approval of Major League Baseball or its clubs.