Sanchez sprains ankle, exits game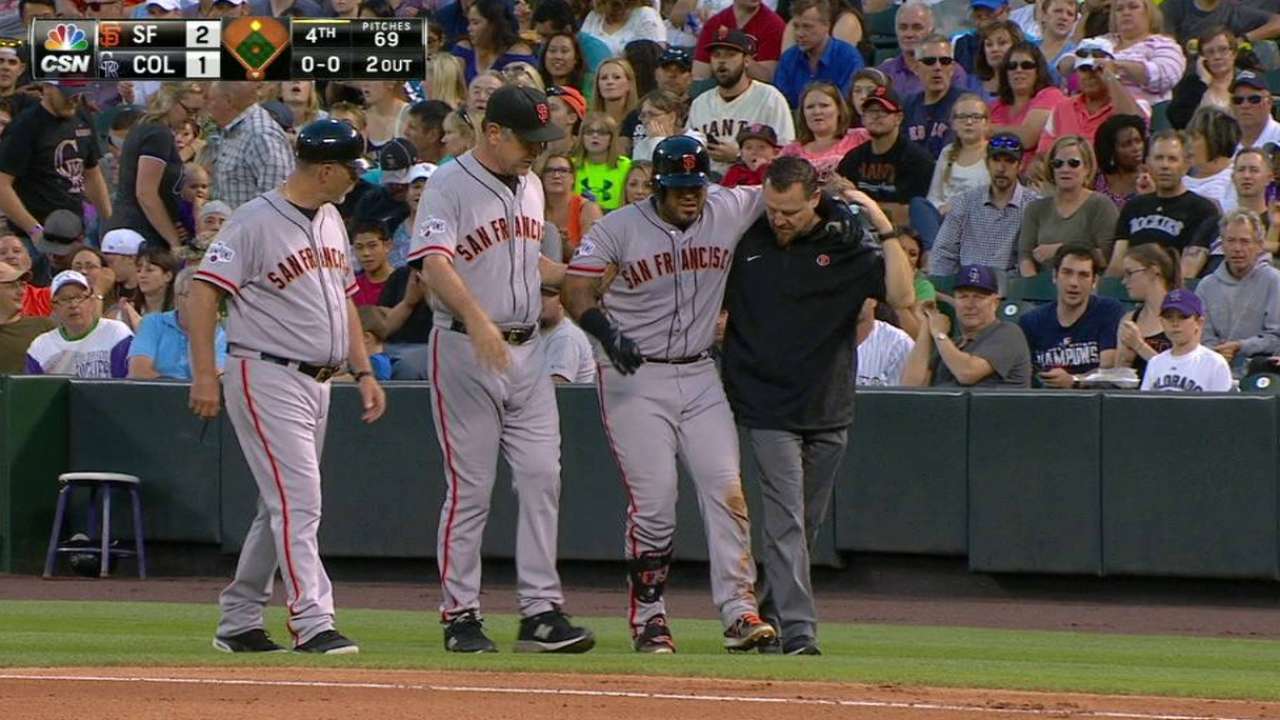 DENVER -- Buster Posey's Saturday off was cut short in the fourth inning when backup catcher Hector Sanchez left the game, an eventual 7-3 Giants win, with a sprained left ankle following a successful sacrifice bunt.
Sanchez twisted the ankle stepping on first base and was helped off the field by the training staff. Manager Bruce Bochy knew he needed another catcher in a hurry.
"Banged up as we are, I just can't believe we lost the catcher tonight, too," Bochy said. "He sprained it pretty good. We'll have a catcher here tomorrow, Jackson Williams [from Double-A Richmond]. He'll be here in time for the game to give us some help."
The Giants' third catcher, Andrew Susac, left Colorado for San Francisco earlier in the day to see a hand specialist about a ligament sprain in his right wrist, leaving the Giants with only Posey as a backstop.
Posey was hit by a pitch in the sixth inning on Friday, and Bochy had wanted to give him a day off, explaining that he was "pretty beat up" at this stage of the season.
Bochy reported after the game that Susac would be added to the 60-day disabled list. Susac will not require surgery, but his hand needs to be immobilized for two to three months.
Owen Perkins is a contributor to MLB.com. This story was not subject to the approval of Major League Baseball or its clubs.