From A to Zych: Long-awaited debut a 'dream'
'To experience all this is awesome,' Mariners reliever says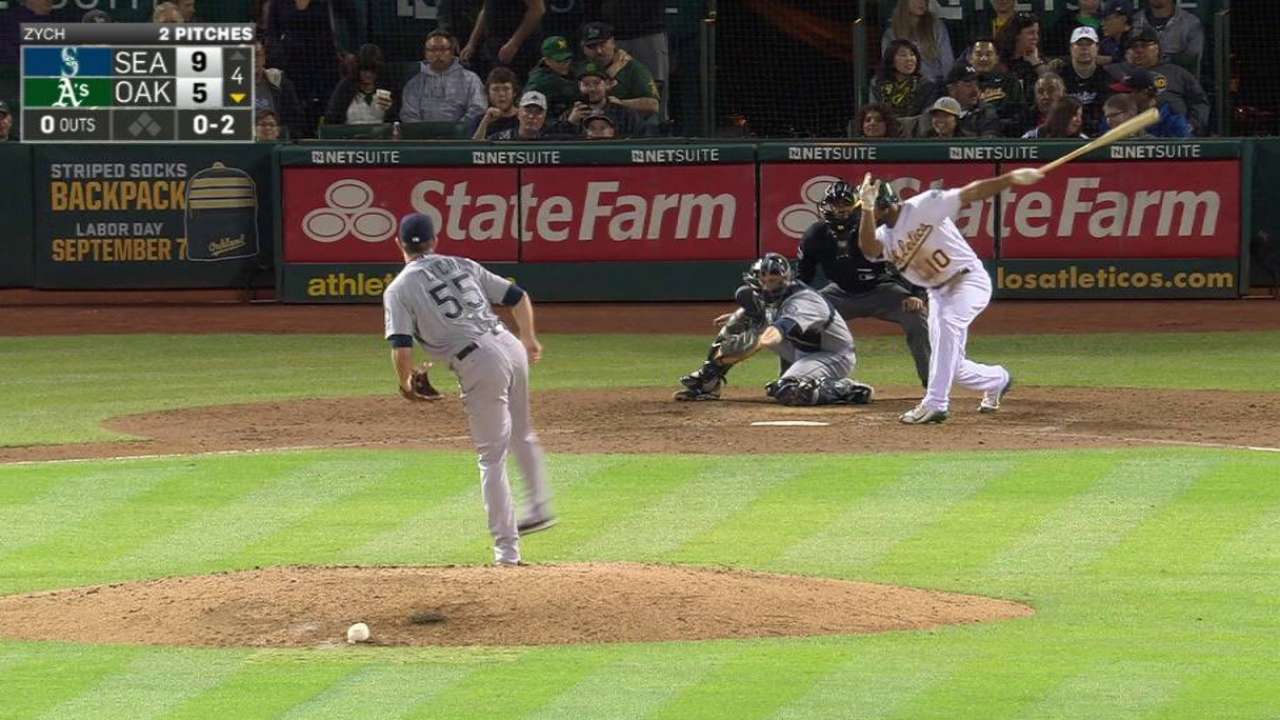 OAKLAND -- Tony Zych was still relishing his first Major League appearance on Saturday, a day after making his debut in relief during the Mariners' 11-8 victory over the A's.
Zych threw two scoreless innings before allowing two baserunners to lead off his third inning, both of whom came around to score after he was replaced by Mayckol Guaipe. His final line of 2-plus innings with three hits, two runs and three strikeouts was less notable than his historical accomplishment.
As soon as he threw his first pitch, Zych became the last player alphabetically to appear in a Major League game, replacing Edward Zwilling, a pitcher from 1910-16 in Chicago.
"I've seen that. It's pretty cool," Zych said Saturday. "Obviously breaking a record is pretty cool, I guess. That was awesome. I didn't really have to do much for that one. It's a great feeling, just for me and my family to experience all this is awesome."
Zych is used to being last in any sort of alphabetical listing, whether it was school or the phone book.
"Always," he said with a smile. "I know right where my stuff is, even through baseball when we're getting plane tickets or whatever. I always just reach to the bottom because I know where mine is at."
Has he ever not been last?
"If they did reverse alphabetical order," he said.
Zych, 25, was a well-regarded prospect in the Cubs organization after being drafted in the fourth round in 2011 out of Louisville, but never advanced about Double-A and was traded to the Mariners for cash on April 2.
But he dominated for the Mariners at Double-A Jackson, was promoted to Triple-A Tacoma and continued pitching well and earned a September callup on Tuesday.
"It's just a dream," Zych said. "It's really hard to explain. I don't know how to put it into words, to be honest. A couple years ago I was sitting there looking at my second season and third season ending in Double-A. I was like, 'Man, it feels like so far.' And this year it seemed like I just put a couple things together and it wasn't really that far, which was pretty amazing."
Zych struck out Marcus Semien, the first batter he faced, on three pitches and showed a mid-90s fastball and good stuff in his debut. Equally impressive was fellow callup Jose Ramirez, who earned his first Major League win with 1 2/3 perfect innings in his own Mariners debut.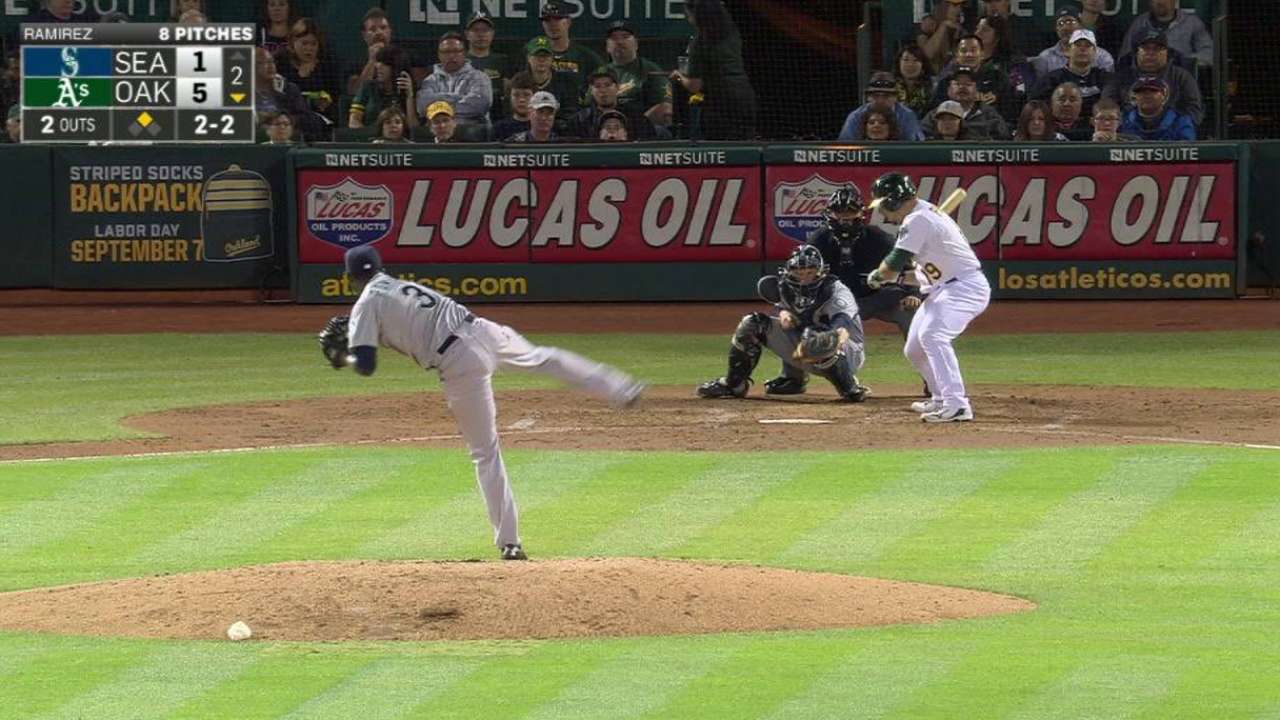 "It felt very good," Ramirez said through interpreter Nasusel Cabrera. "I'm very happy, because now in my family, everybody knows I won a game in the big leagues and that's a big thing for me. All my brothers called me and said congratulations and everybody in the neighborhood is happy because I won a game."
Ramirez, a 25-year-old from the Dominican, was acquired from the Yankees in the Dustin Ackley trade on July 30. He pitched 11 games for the Yankees the past two seasons, but was 0-2 with a 7.62 ERA in 13 innings.
"I'm very happy with the trade because here I have more opportunity," Ramirez said.
Greg Johns is a reporter for MLB.com. Follow him on Twitter @GregJohnsMLB, read his Mariners Musings blog, and listen to his podcast. This story was not subject to the approval of Major League Baseball or its clubs.