Arrieta navigates early trouble with changeup, then coasts
Right-hander follows no-hitter with eight shutout innings vs. D-backs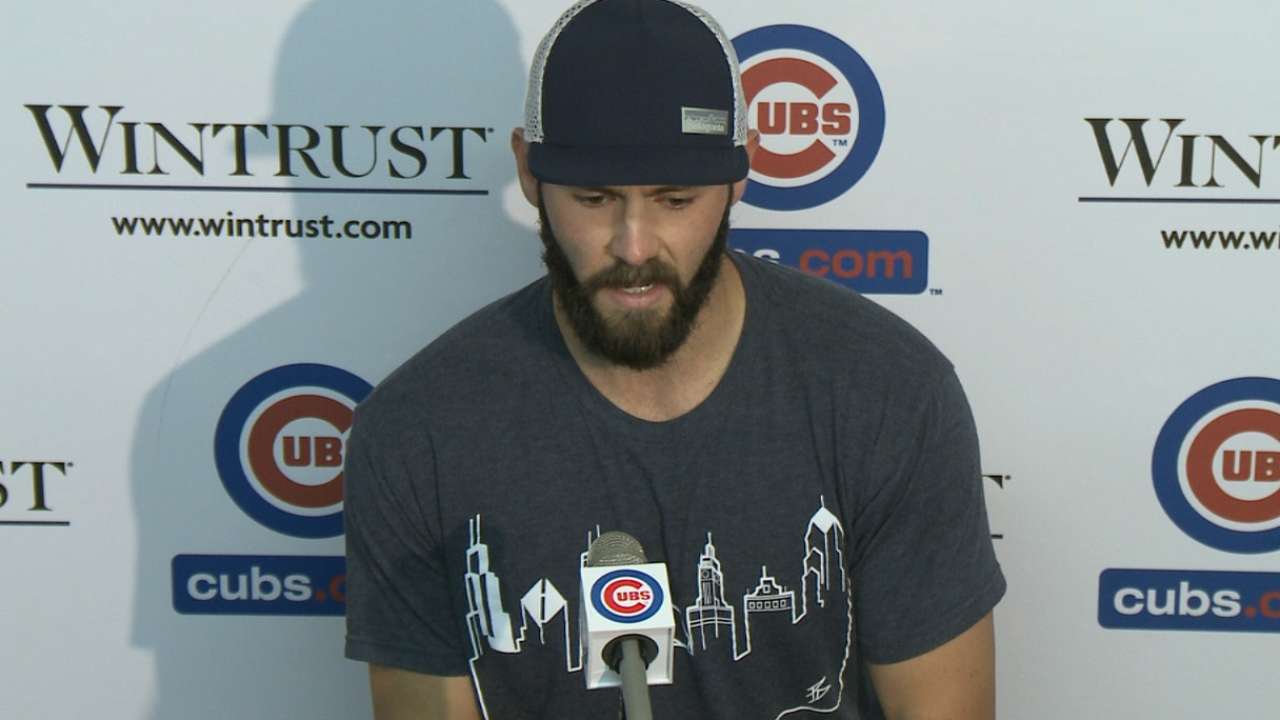 CHICAGO -- Two days after he threw his first career no-hitter, Jake Arrieta was sick of talking about it. He worked out, watched tape of the D-backs and went about his normal routine before the Cubs' 2-0 victory on Saturday.
But when Paul Goldschmidt singled in the first inning to end his chances at another no-hitter, the right-hander wasn't relieved to have it out of the way. If anything, it put him in a difficult position.
"Regardless of the situation, you're trying to do the same thing," Arrieta said. "I would have preferred to have not given up any hits."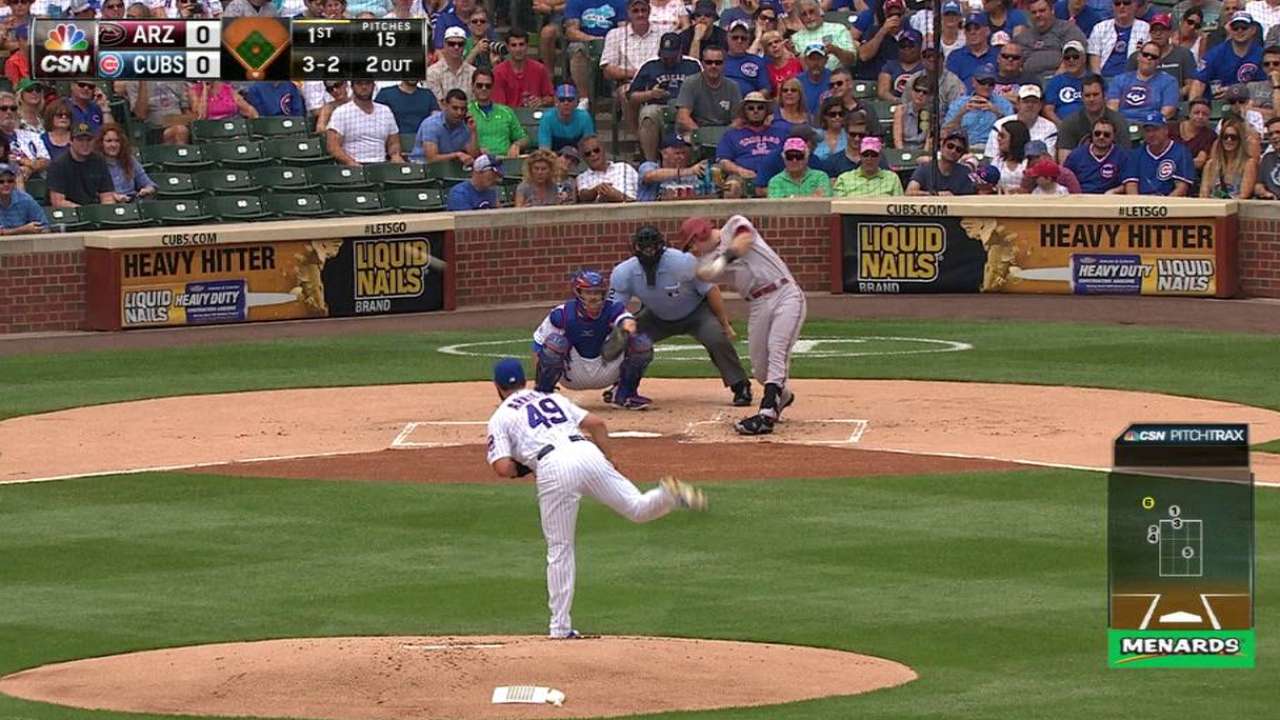 The right-hander put runners on first and second with two outs where he faced the chance of allowing an earned run for the first time since Aug. 15 at the White Sox. And as Arizona catcher Jarrod Saltalamacchia held a 2-2 count, Arrieta used his changeup to strike him out and end the inning.
He surrendered another hit in the second inning, but this time he used a double play off a ball hit at the mound to escape the threat. And from there, he cruised to his dominant form, retiring 16 straight batters.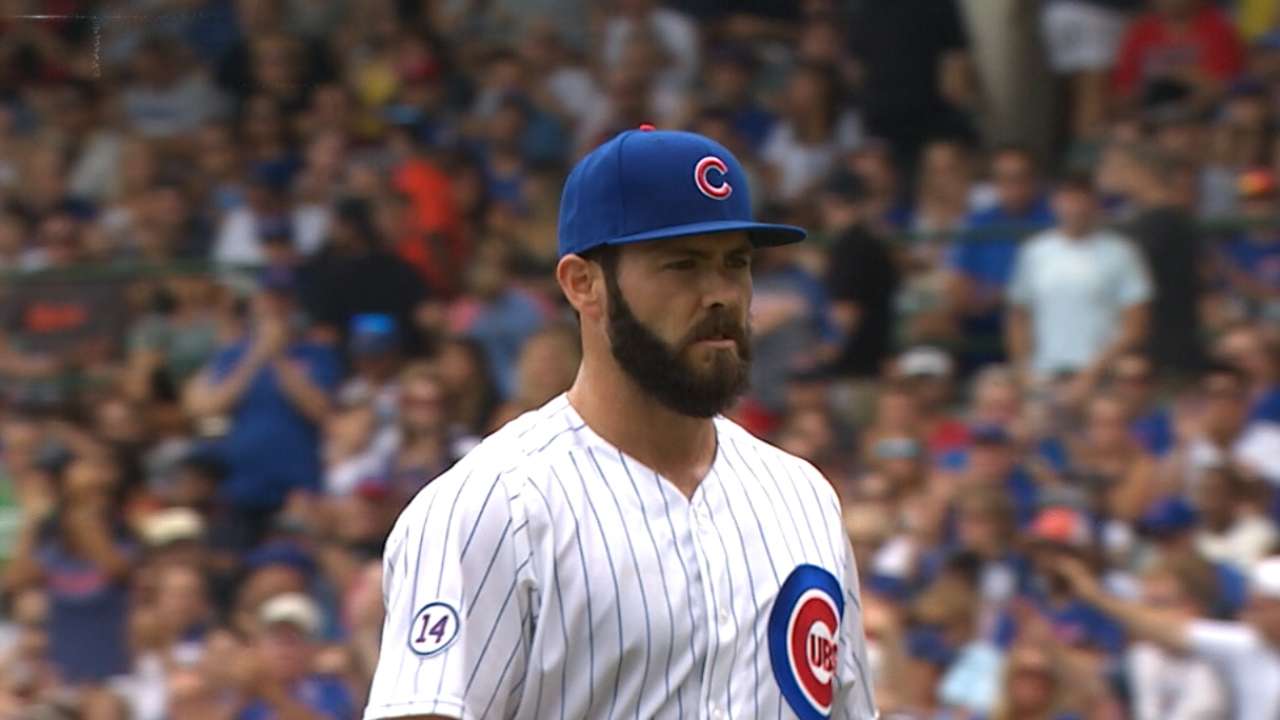 For the day, the five-year veteran held the D-backs scoreless over eight innings while striking out seven for his Major-League leading 18th win.
"I thought in the beginning he wasn't as sharp, he kind of hit his stride in the third or fourth inning," said Cubs manager Joe Maddon. "Everything started to click and then he got really, really good after that. It's a tribute to his ability, the way he works and his mental preparation is outstanding."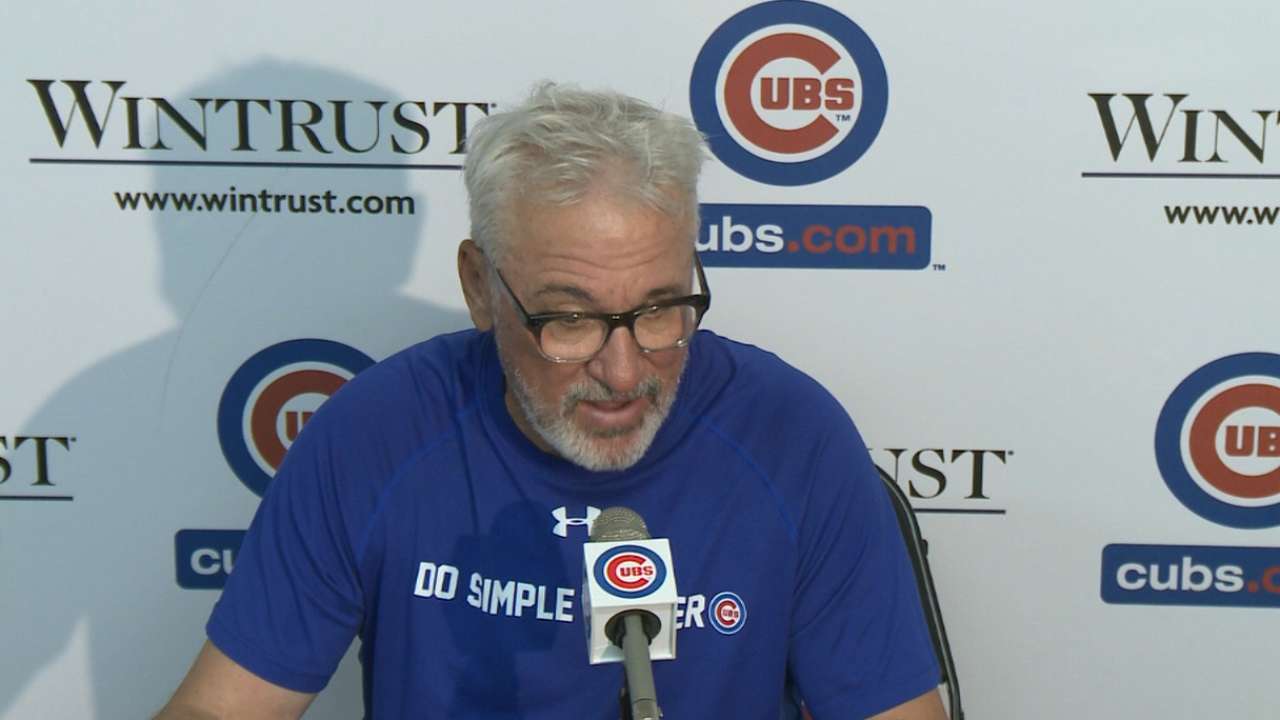 This time, Arrieta relied on his changeup, not his slider, to cruise through Arizona's lineup. But his command was still sharp, as he didn't walk a batter in his 15th consecutive quality start. He's the first Cubs starter to do so since Lon Warneke had 17 straight in 1933.
"He's got command of both sides of the fastball, he's got command of both sides of the cutter, he's got command of both sides of the changeup, he's got command of both sides of the breaking ball," said catcher David Ross. "It makes him pretty tough and it makes my job pretty easy."
Saturday marked more improvement for Arrieta, who is still learning to put everything together since the Cubs acquired him in 2013.
"I don't know how good I can be," Arrieta said. "That's what I'm trying to figure out. That's why I do what I do every day in between starts, to prepare myself as best as possible to see what the results are."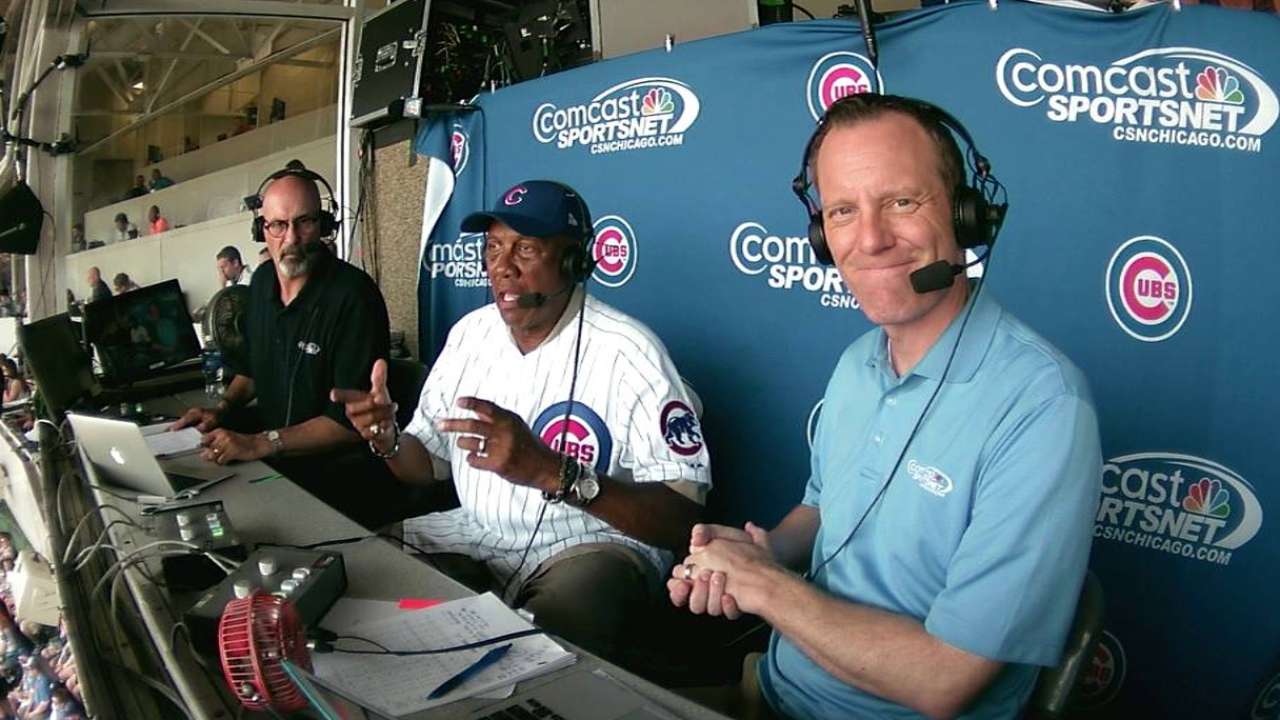 If he was sick of talking about the no-hitter, he's probably going to be more upset talking about being a Cy Young Award candidate. The right-hander was already fielding questions about the accomplishment with a month left in the regular season.
He has some stiff competition, of course, but his team is ready to make the case for him.
"It's hard for me to fathom that somebody is better than Jake Arrieta," said Ross, a 13-year veteran. "I know numbers are numbers, and there are some guys in L.A. that are doing a really good job, but I'll take that guy on the mound any day of the week."
Greg Garno is an associate reporter for MLB.com. This story was not subject to the approval of Major League Baseball or its clubs.