Wright direction: Rookie improves in Toronto
O's righty tosses four innings in first start off DL; Rondon, McFarland impress in relief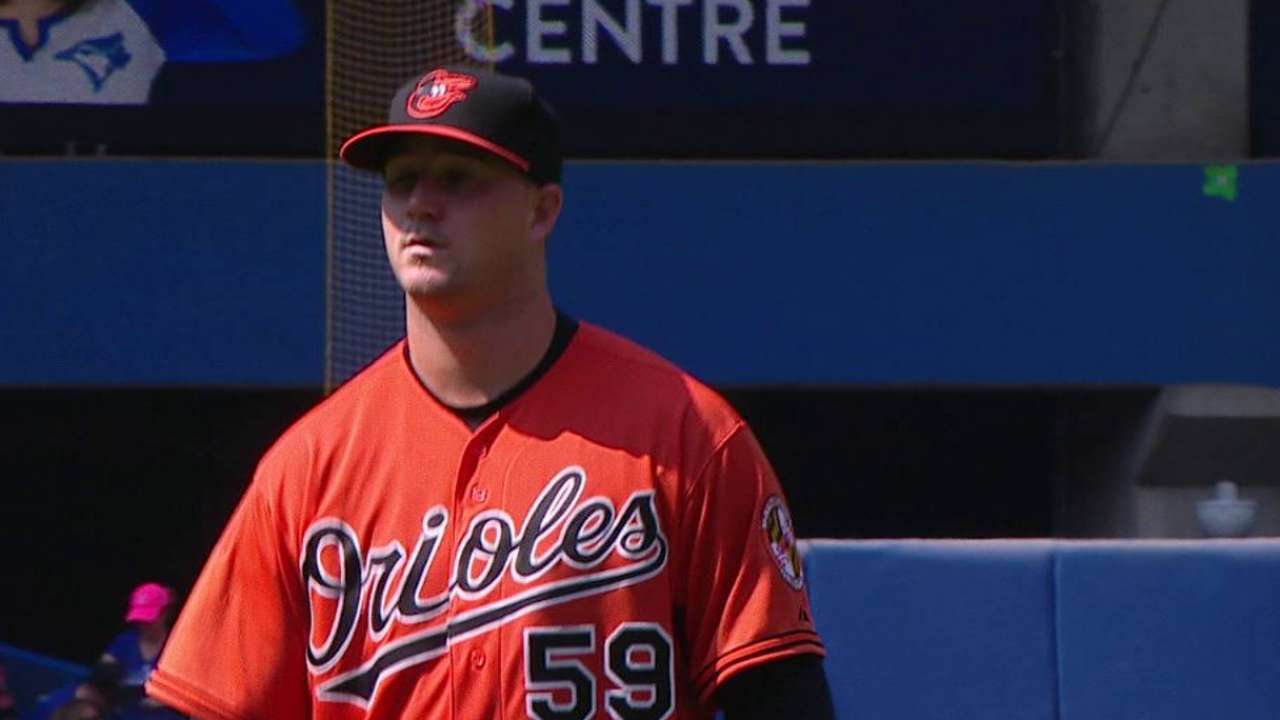 TORONTO -- Rogers Centre wasn't kind to Mike Wright in his last Major League start on June 19. That night, the Orioles' rookie right-hander was shelled for four earned runs in 1 1 /3 innings in a 5-4 loss.
Wright was back on the hill on Saturday, stepping in to pitch on short rest for Baltimore in a 5-1 loss to the Blue Jays.
"I had zero confidence going into that game [in June]. No idea why," Wright said.
The 25-year-old pitched to much better results on Saturday, throwing 80 pitches and allowing three runs over four innings against a powerful Blue Jays lineup on only three days rest after appearing in his last rehab game earlier in the week.
Orioles manager Buck Showalter said the outing was a step forward for the young hurler, who came off the disabled list Friday.
"If we'd have scored seven runs today, we'd be talking about how well Mike pitched," Showalter said.
Wright gave up a solo homer to Jose Bautista in the first inning after having the Blue Jays' slugger on the ropes in a 2-2 count. Bautista fouled off a 97-mph fastball before Wright hung a slider over the plate that ended up in the left-field seats.
Showalter called it a learning moment.
"You learn up here that there's a process young pitchers go through. Breaking-ball strikes with two strikes don't play. It's gotta be strike-to-ball, and he paid that price."
Because Wright was on a pitch limit, the bullpen knew it would be called upon earlier than usual to get the Orioles through the matinee. Jason Garcia came on in relief of Wright and allowed a pair of runs on three hits in one inning before turning things over to Jorge Rondon and T.J. McFarland, who combined to throw three clean innings to finish the game.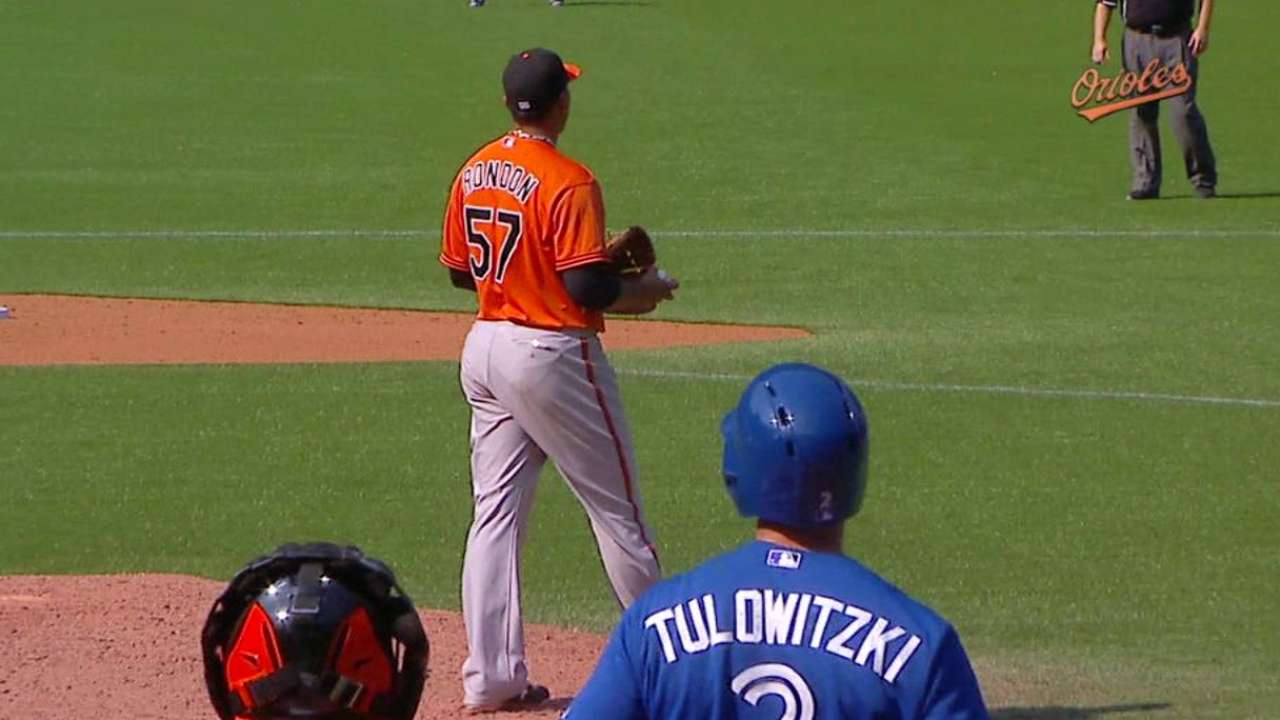 Rondon made it through the sixth and seventh by retiring six in a row, and McFarland had a three-up, three-down eighth that included a pair of strikeouts.
"Very impressed with Rondon again," Showalter said. "... I thought he and [McFarland] presented themselves well."
Jamie Ross is an associate reporter for MLB.com. This story was not subject to the approval of Major League Baseball or its clubs.