Wieters sidelined due to strange play at first
O's catcher dealing with sore left wrist after sprawling tag attempt Friday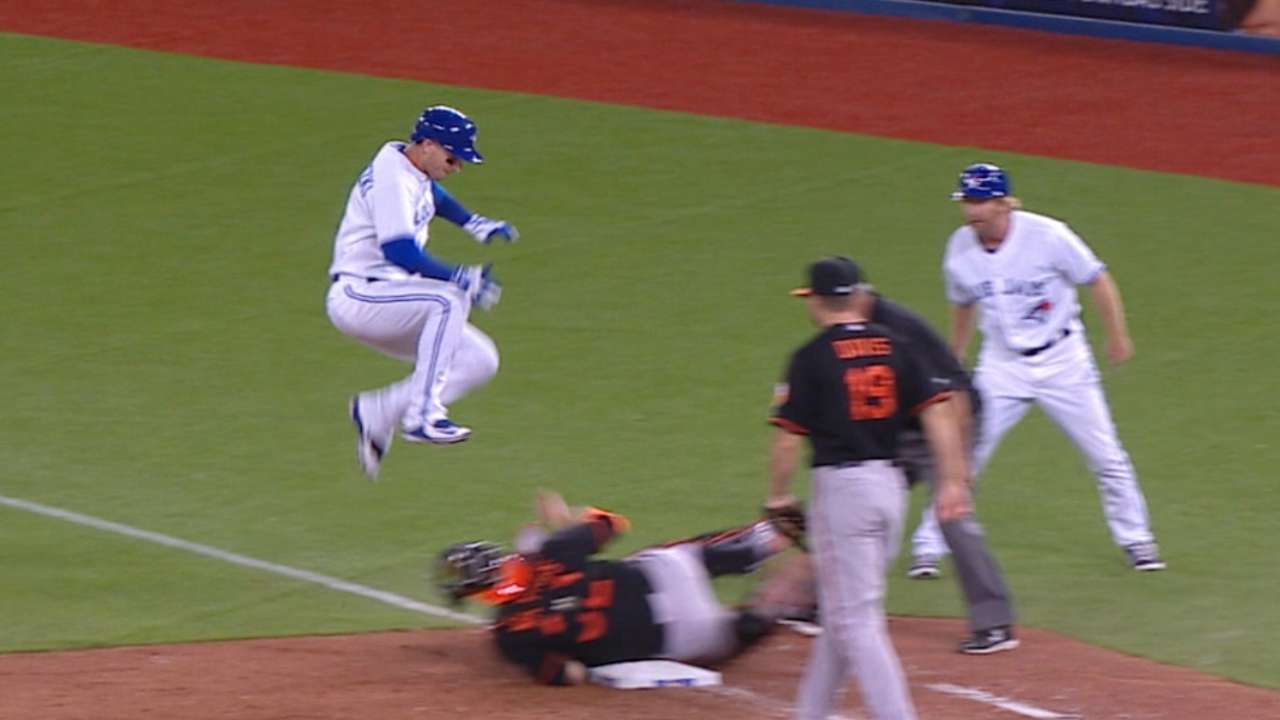 TORONTO -- Matt Wieters' status for Sunday's series finale against the Blue Jays is questionable after the catcher revealed he was nursing a sore left wrist on Saturday following a 5-1 loss to the Blue Jays.
Wieters was involved in a strange play at first base with Blue Jays shortstop Troy Tulowitzki on Friday in the bottom of the sixth inning. Wieters scooped up an errant throw and dove headfirst toward the bag in an attempt to tag a retreating Tulowitzki, who leaped over the sprawling catcher before landing safely on the base. Wieters said he jammed his wrist underneath him on the play, which held him out of the lineup Saturday.
"I was going to tag where I thought he was gonna slide, and when he jumped over me, I tried to turn and tag him, but my glove was stuck underneath me so the wrist kind of got bent back a little bit. I really didn't feel it too bad yesterday. I guess I had some adrenaline going, but I guess it [stiffened] up on me a little bit through the night."
Wieters said he had an X-ray on the wrist that revealed no damage to the bone, so he's hopeful he'll be able to return on Sunday.
"It's better now than when I woke up this morning," Wieters said. "Just a matter of resting today and hopefully get it better by tomorrow."
Jamie Ross is an associate reporter for MLB.com. This story was not subject to the approval of Major League Baseball or its clubs.