Lovullo shaves head in nod to Farrell
Interim manager filling in during friend's cancer fight
BOSTON -- In support of his friend John Farrell, who is undergoing chemotherapy treatments, Red Sox interim manager Torey Lovullo shaved his head.
Farrell, who has managed the Red Sox since the start of the 2013 season, revealed on Aug. 14 that he has Stage 1 lymphoma.
Though Lovullo will manage the club for the rest of the season, Farrell is at Fenway Park for just about every home game, often sitting at his desk before games. Lovullo hasn't been using the manager's office at home or on the road.
"John's doing good," Lovullo said. "I saw him yesterday and he had a long day of treatment. He was a little bit tired. He was here, and I said goodbye to him before the game started. As a sign of support, I went and did the same thing he did. You'll see him; he doesn't have much hair right now. It's all an adjustment for us.
"But I made a commitment to him when he told me he was going to go through this process that I'd shave my head when it got to that point. And yesterday was that point. But he's doing good."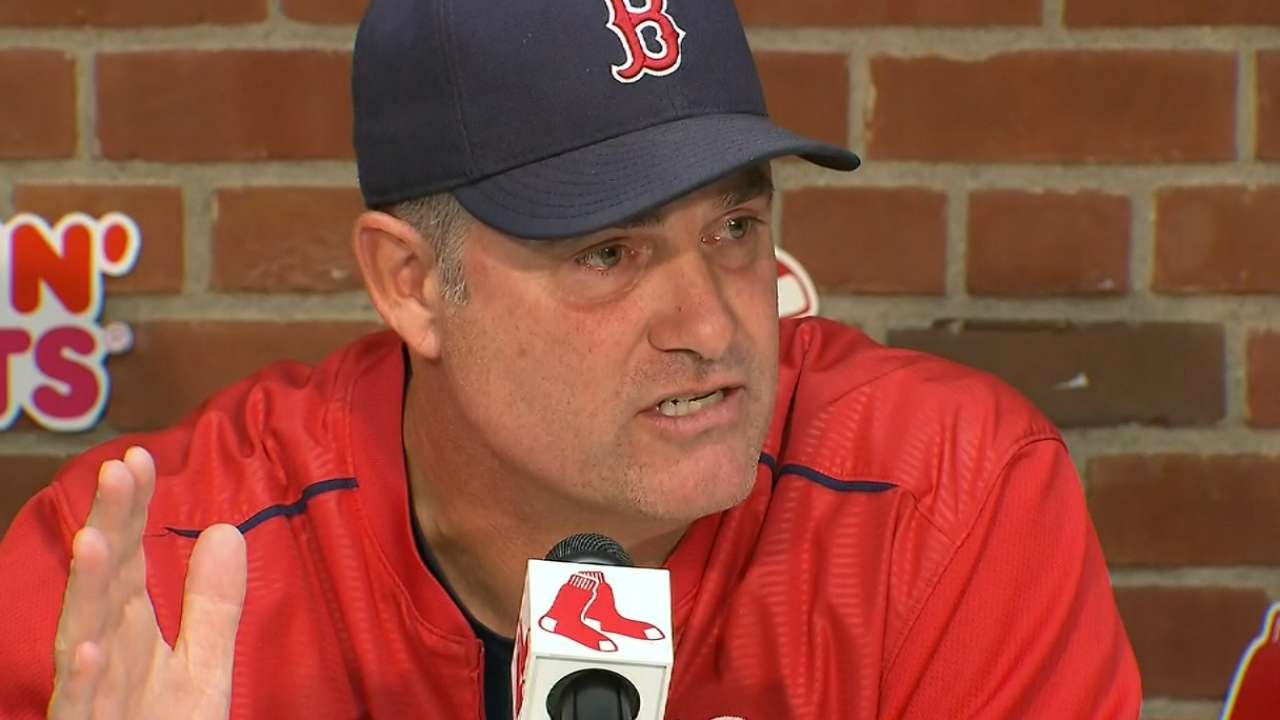 When Lovullo showed Farrell his shaved head, the two had a light moment.
"We took probably our best selfie picture we've ever taken," Lovullo said. "It was pretty entertaining. He had a big smile on his face and I talked about the smile, what that means to me. When I see him smile, it makes me feel better."
Lovullo joked that he won't be posing for many photos without his hat.
"No, I'll be stealth," Lovullo said. "[The hat is] on or off real quick."
Ian Browne is a reporter for MLB.com. Read his blog, Brownie Points, follow him on Twitter @IanMBrowne and listen to his podcast. This story was not subject to the approval of Major League Baseball or its clubs.