New father Goldschmidt returns to D-backs
All-Star first baseman missed two games attending birth of first child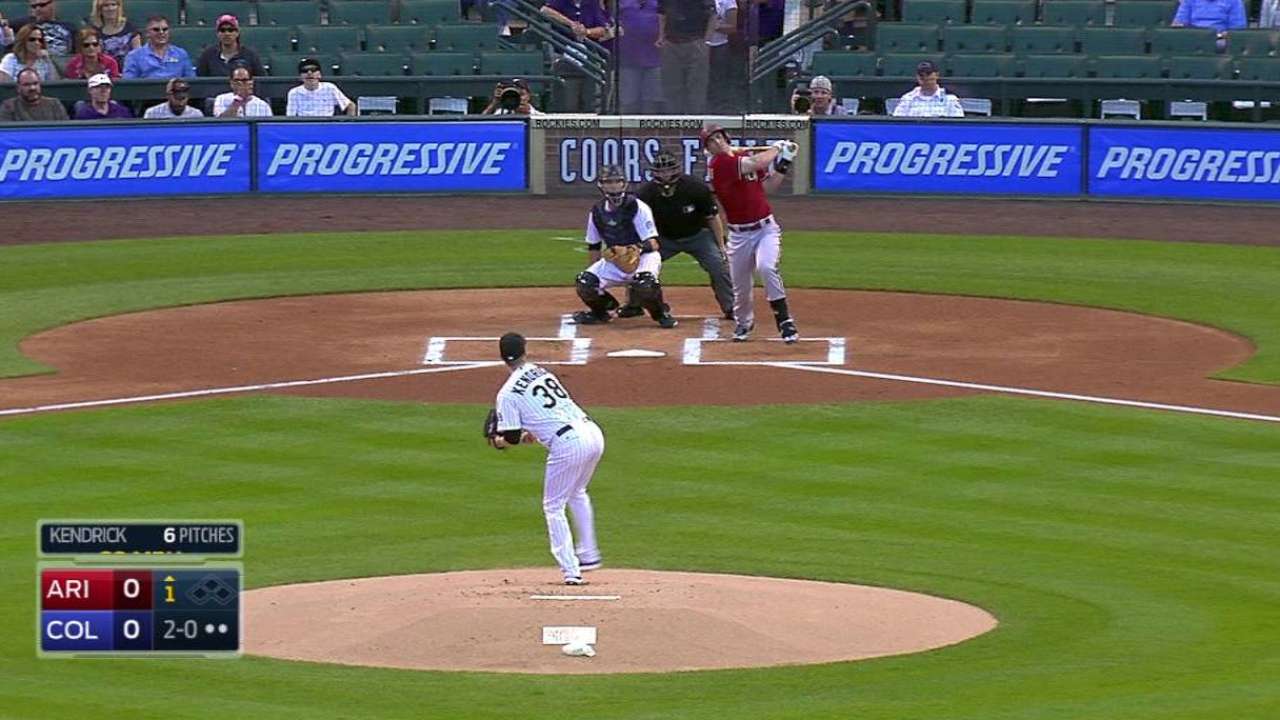 CHICAGO -- First baseman Paul Goldschmidt returned to the D-backs on Saturday after missing two games to be with his wife, Amy, as she gave birth to the couple's first child, Jake.
Goldschmidt left the team following Tuesday's day-night doubleheader in Denver and flew to Phoenix. Jake was born Wednesday afternoon and Goldschmidt flew to Chicago on Friday night and was taking his usual early batting practice Saturday morning. Goldschmidt started at first base and batted third in Saturday's 2-0 loss to the Cubs, going 2-for-4.
"It's exciting, obviously," Goldschmidt said of being a father for the first time. "It's good to be back, too. Everything went smoothly. He's doing great, Amy is doing great, they're at home now. I'll be here for a couple of days and then get back."
Goldschmidt hit .243 with an on-base plus slugging of .784 in August and was caught by television cameras smashing the bat rack with his bat after a strikeout a little more than a week ago. Then in Denver, after hitting into a triple play, he flung his helmet and bat in frustration. Both incidents were highly unusual public displays of emotion for Goldschmidt.
"I think maybe there was a little bit of stress," D-backs manager Chip Hale said. "You saw maybe in some of the blowups he had that he usually doesn't have. He wants to be the guy, he wants to be the guy who helps us win and carry us. He's a good leader in that sense, and maybe that was starting to get to him. Plus, with the baby coming. But there was very little that he showed, like his mind was wandering, he never did. He was always locked into the game."
Steve Gilbert is a reporter for MLB.com. Read his blog, Inside the D-backs, and follow him on Twitter @SteveGilbertMLB. This story was not subject to the approval of Major League Baseball or its clubs.