Reds balancing playing contenders, prepping for future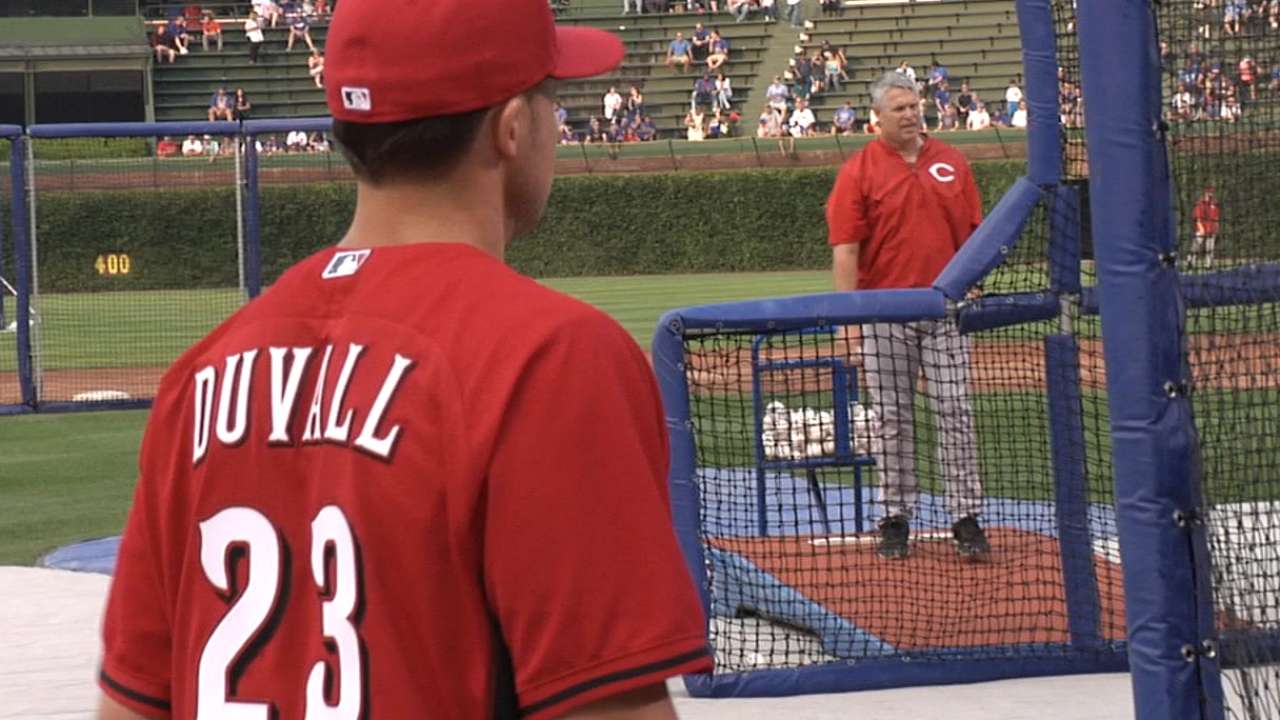 CINCINNATI -- The Reds will spend most of the next month looking forward to 2016 and beyond, but they must also be mindful of their schedule, packed full of clubs looking toward October.
That is the balancing act that manager Bryan Price and the Reds must perform the rest of the season, as they were the first team officially eliminated from playoff contention earlier this week.
Including Saturday's doubleheader, the Reds have six games left to play against the Brewers, who are on the verge of mathematical elimination. Beyond that, they will play nothing but contenders: the Pirates, Cardinals, Giants, Mets, Nationals and Cubs.
"We had to balance that last year. You always want to feel like you're running your best team out on the field in those situations," Price said Saturday morning. "At the same time, we have an obligation as an organization to try to see our players in preparation for next season. That's kind of the balancing act that's so difficult.
"You want to honor the position of these teams that are competing for playoff spots, but we also have some obligations to our organization to learn more about our newer players."
Price mentioned Friday that the Reds still have plenty of reasons to play hard over their final 30 games. There's professional pride in not wanting to be a last-place team, personal pride in players' individual performances and, to a certain extent, the pride of having some sort of say in the postseason race.
Or, as third baseman Todd Frazier put it Friday: "It's time to break some hearts."
With the Reds' eye-on-the-future approach, you could see Adam Duvall, acquired in the Mike Leake trade, playing left field at some point soon.
Duvall has mostly been used as a corner infielder, but obviously Cincinnati has little room with Frazier and Joey Votto entrenched at their respective positions.
"I'm comfortable with [Duvall] in left field in September for a team that's not in the playoff race. I think that makes it different than if you're Pittsburgh, Chicago or St. Louis, then you're probably less comfortable," Price said. "I'd like to get a little bit more familiar with the players that are new to the organization, the guys that don't have much Major League time, just to see if we can get more familiar with them."
Around the horn
• Asked whether Reds No. 2 prospect Robert Stephenson will be among the next wave of callups, Price said that "hasn't been decided yet," but admitted that Stephenson, 22, has been considered.
• Outfielders Billy Hamilton and Brennan Boesch were slated to start their respective Minor League rehab assignments on Saturday. They should be back with the Reds after the affiliates' seasons end Monday.
Adam Berry is a reporter for MLB.com. Follow him on Twitter at @adamdberry. This story was not subject to the approval of Major League Baseball or its clubs.