De La Rosa cool under pressure at Coors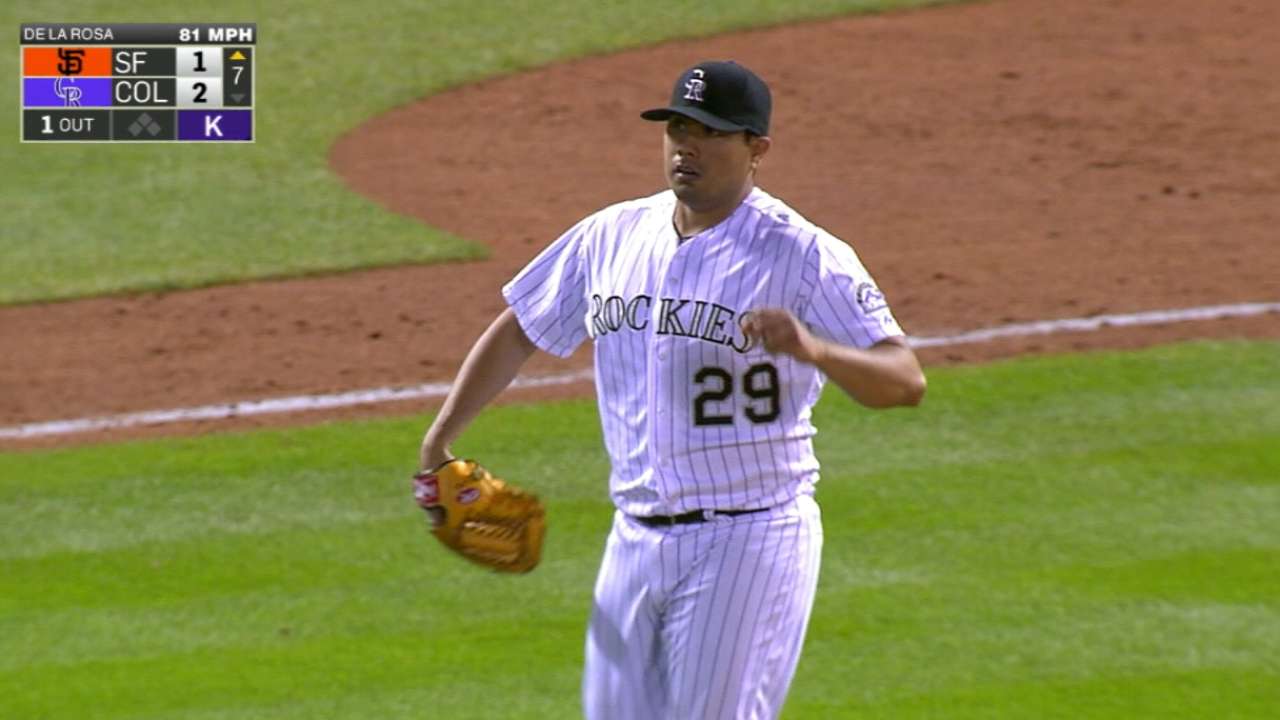 DENVER -- Jorge De La Rosa is no stranger to pressure situations. Even when the score is close in a place known to chew up leads and spit them aside, the veteran left-hander doesn't panic.
De La Rosa showed just that again on Friday, delivering seven strong innings of one-run ball in the Rockies' 2-1 win over San Francisco at Coors Field. Colorado gave De La Rosa two in the first but nothing after, making it all the more important that he turned in a nearly flawless outing. In total, De La Rosa surrendered just six hits and one run with no walks and seven strikeouts.
Over his last two starts, he's given up just one run.
"Tonight, he did what he does often," Rockies manager Walt Weiss said. "He pitches through traffic and minimizes damage. He's won a lot of games because of it."
De La Rosa's veteran presence shined brightest in the sixth. After giving up an RBI single to Angel Pagan -- which snapped a 13-inning scoreless streak at Coors Field, dating back to July 22 -- De La Rosa then yielded another single before plunking Buster Posey. That loaded the bases and put Colorado's one-run lead in serious jeopardy.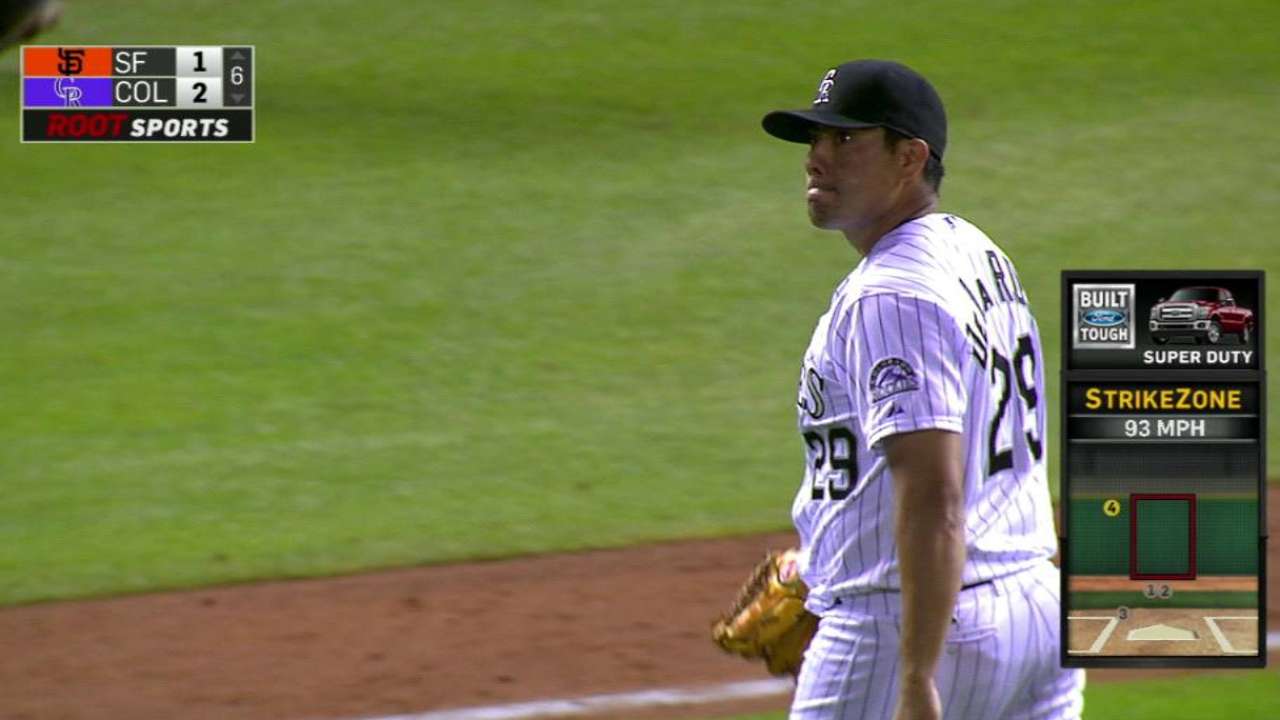 But De La Rosa quickly dismissed Marlon Byrd on four pitches, striking him out with a 93-mph fastball to end the frame.
"We have a lot of confidence in De La Rosa," said Nolan Arenado, who supplied one of the first-inning runs with a solo homer. "We know that he has the ability to shut the door down."
An eight-year veteran of Coors Field, De La Rosa said he was a bit surprised the offense didn't score any more after an emphatic first, which saw Carlos Gonzalez and Arenado go back-to-back on consecutive pitches.
But De La Rosa didn't mind emerging victorious in a one-run contest. In fact, that made Friday's victory even sweeter.
"You feel much better after winning games like this," De La Rosa said.
Dargan Southard is an associate reporter for MLB.com. This story was not subject to the approval of Major League Baseball or its clubs.