Rookie relievers up to task vs. first-place Mets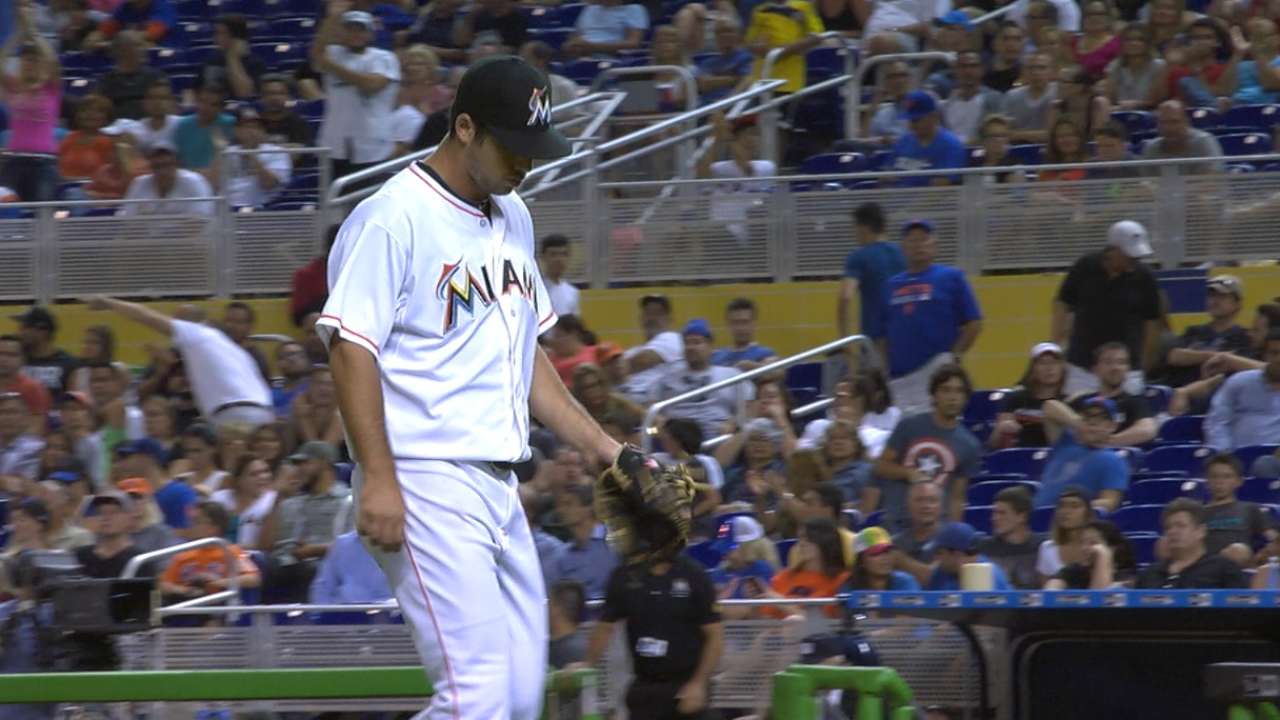 MIAMI -- At the biggest moments in extra innings on Friday night, two rookie right-handers showed their best stuff in the Marlins' 6-5, 11-inning victory over the Mets at Marlins Park.
Kyle Barraclough threw smoke, striking out the side in order in the 10th, and Brian Ellington, another hard-thrower, notched his first big league win by working a scoreless 11th.
"That's what we talked about with our young pitchers, and these guys are making the most of it," manager Dan Jennings said. "They're not afraid of the results, which I've said numerous times, that's a huge mountain to crawl over. They're over that. They challenge with their stuff. They compete in the strike zone with their stuff."
And they got results.
Barraclough, acquired in July from St. Louis for Steve Cishek, struck out Kevin Plawecki, David Wright and Yoenis Cespedes in order.
"You see with the teams that are in it, they're going to keep going," Barraclough said of the Mets. "They're not just going to throw away at-bats in the later innings."
From the bullpen, Barraclough saw first-hand as the Mets rallied from 3-0 down and pulled even at 5 in the ninth, stringing together three straight two-out singles off A.J. Ramos.
Barraclough has now given up one run in 14 innings with 18 strikeouts since the trade.
In the 11th inning, Ellington (1.76 ERA) struck out Michael Conforto. Juan Lagares singled to right, but Ellington got Juan Uribe to bounce into a 6-4-3 double play.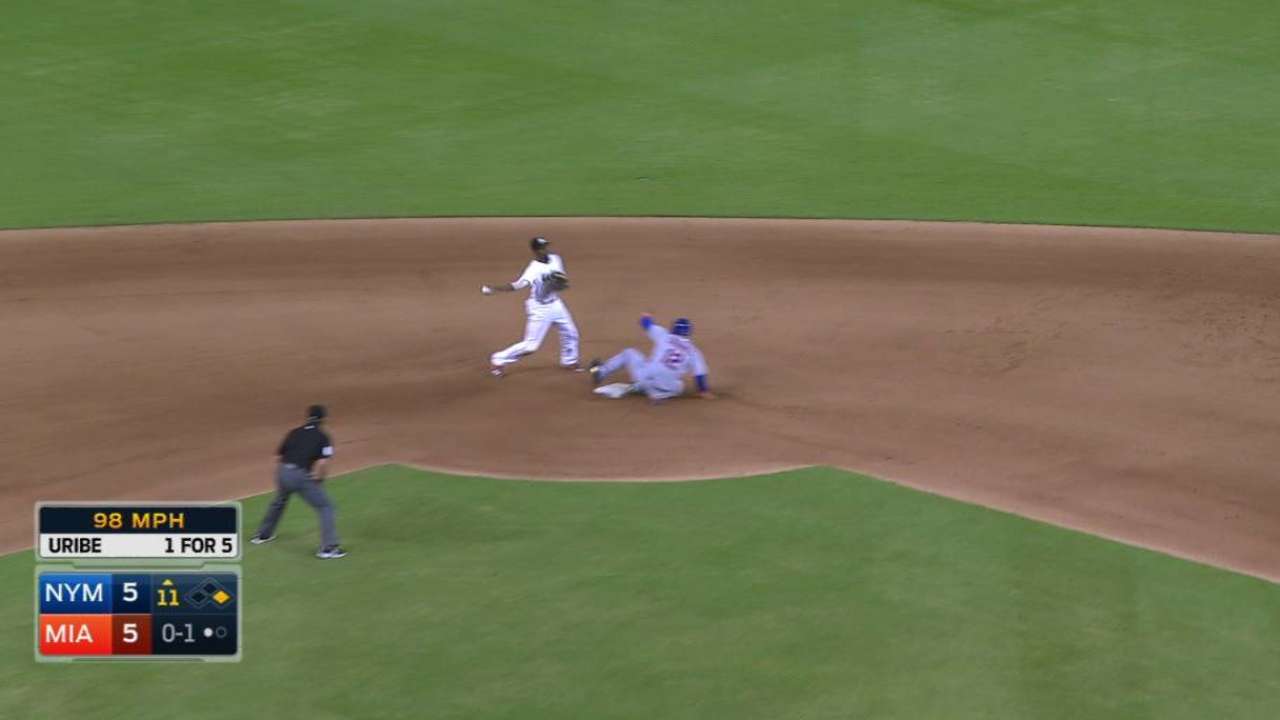 "Going into extras, it's always something where you've got to fight," Ellington said. "It's a little bit of, 'Go out there and try to find a way to get it done.' I was just happy to be a part of it."
Ellington noted he is picking up pointers from veteran relievers like Ramos, Mike Dunn and Bryan Morris, as well as bullpen coach Reid Cornelius.
"I've had a lot of guys up here take me under their wing," Ellington said. "They've all helped steer me in the right direction, let me know things I can get better at."
Martin Prado's walk-off double in the 11th enabled Ellington to collect his first big league win.
Prado is assuming more of a leadership role and setting an example for the rookies.
"They asked me if I can be that guy to just talk to the guys," the veteran third baseman said. "I like it. Guys are willing to listen. They're willing to learn. They're willing to play the game the right way. That's what you're looking for in young guys.
"I'm telling you. There are a lot of positive stuff going on right now. Not just because we're winning. Guys are showing pride."
Joe Frisaro is a reporter for MLB.com. He writes a blog, called The Fish Pond. Follow him on Twitter @JoeFrisaro and listen to his podcast. This story was not subject to the approval of Major League Baseball or its clubs.