Kelly 1st to win 7 straight starts in '15
Red Sox righty rolling after spending month in Minors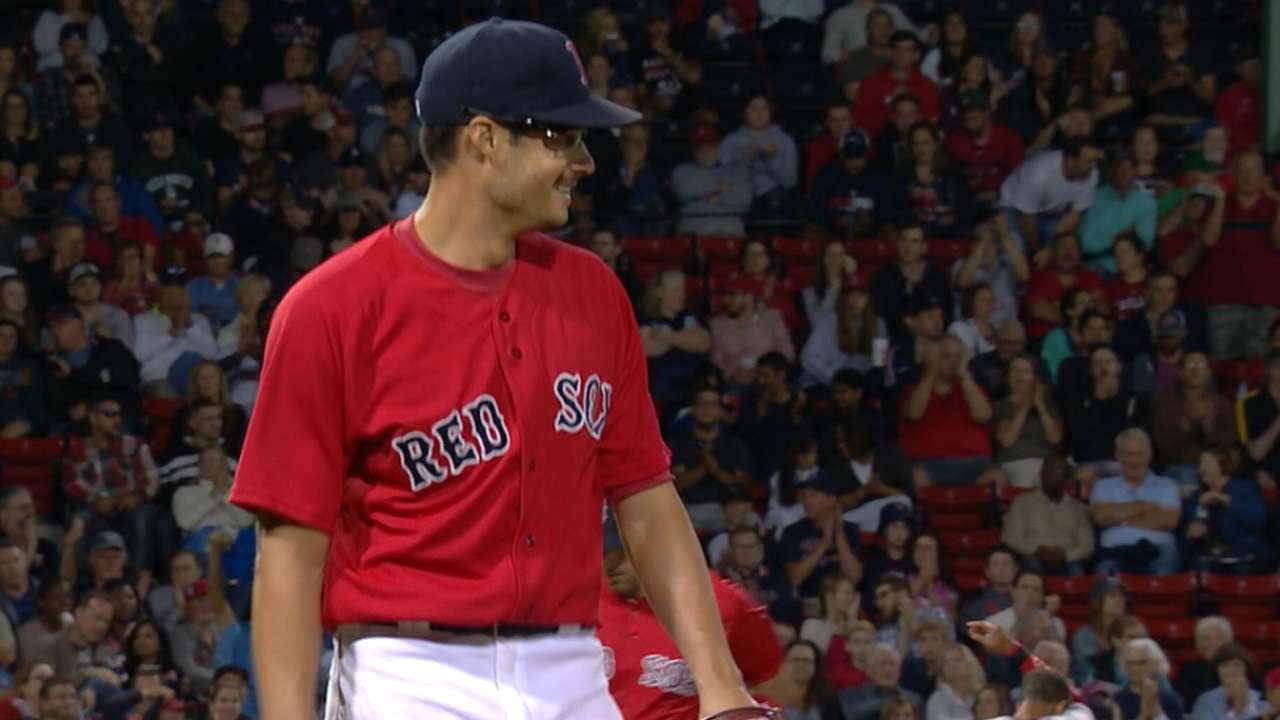 BOSTON -- Amid a stunning stretch of dominance, Joe Kelly is pitching himself into select company. In fact, by downing the Phillies, 7-5, on Friday night, the righty became the first pitcher in the Major Leagues to win seven straight starts in 2015.
The only two other Red Sox pitchers to win won seven consecutive starts since 2000? Curt Schilling in 2004 and Josh Beckett in '07.
In the cases of Schilling and Beckett, they had red-hot stretches en route to World Series championship seasons in Boston.
While there won't be a postseason for the 2015 Red Sox, Kelly has clearly established himself into a building block for the Red Sox of 2016 and beyond.
"You get on a run like this and I think you feel good internally knowing that you put this hard work in, you're getting the results and you're graduating to the next level," said interim manager Tory Lovullo. "I know that he wants to finish strong and have a good offseason and be ready for next year. He's in a real, real locked in spot."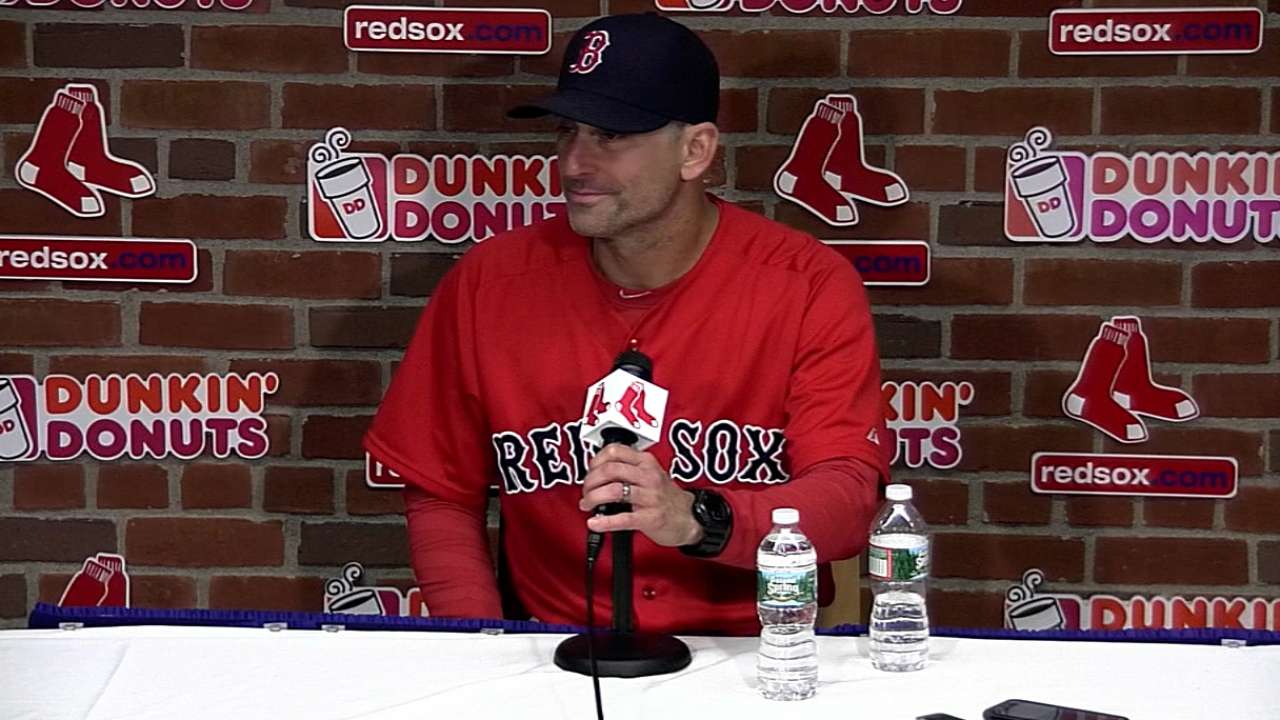 This was the second straight start Kelly reached a significant milestone in Red Sox lore with a win. Last time out, he won six games in a calendar month -- the first Boston pitcher to do so since Pedro Martinez (May 1999).
"Those are some pretty good names. It's a tribute to the hard work he's put in that nobody notices or pays attention to," said Lovullo. "He's in the weight room. He's talking shop with guys. He's working on his side days to get to this point. Every player looks for moments like these."
It is hard to remember a Red Sox pitcher who has had this dramatic a turnaround in the middle of a season. Remember, Kelly was in Triple-A from June 25-July 22.
"He deserves it," said Lovullo. "He really deserves it. He had great expectations early in the year, and then he finds himself in Pawtucket. He kept his head straight. He did what he was supposed to do, and he's on an incredible run."
Against the Phillies, Kelly allowed five hits and two runs over six innings. It was the sixth straight start he's allowed two runs or less.
"Lately I've been on a pretty good roll," said Kelly. "We're trying to take the same game plan into every game and adjust.
How much fun is it for the Red Sox to watch Kelly these days?
"It's awesome," said catcher Ryan Hanigan. "It's almost more fun to be back there catching him. He's doing his thing, man. All four pitches are working. He's throwing them for strikes, he's pitching smart."
When a pitcher can mix a 97-mph heater with the type of complementary offerings Kelly has, a catcher like Hanigan can have a lot of fun behind the plate.
"And I really say his slider, changeup and curveball have been plus-pitches," said Hanigan. "He's obviously got the good fastball and his command's been pretty good for the most part, but it's those other three and the way he's using them that's the difference.
"When he needs to blow a fastball by a guy, he can. When he needs to throw his changeup, he can. He's doing it all. It's working."
Ian Browne is a reporter for MLB.com. Read his blog, Brownie Points, follow him on Twitter @IanMBrowne and listen to his podcast. This story was not subject to the approval of Major League Baseball or its clubs.