Tomlin writes next chapter in comeback story
Right-hander steps in for Kluber with four-hitter to beat Tigers
DETROIT -- Being stuck in rehab can be akin to being in solitary confinement for a ballplayer. When the monotonous daily exercises are complete, there is little to do, except to wait for the arrival of the next box on the schedule's checklist.
For Josh Tomlin, his comeback from preseason shoulder surgery kept him in Arizona for much of this season. For months, long before Friday's complete-game gem in an 8-1 win over the Tigers, the Indians starter tried to stay connected to his team by monitoring as many innings as possible from the desert.
"I would watch every single game that we played while I was in Arizona," Tomlin said. "Even rehabbing in Cleveland, I'd watch every game."
What Tomlin has accomplished through five outings since rejoining the Major League rotation has been, at least in part, a byproduct of watching from afar. If he could not be on the mound competing, the veteran right-hander wanted to do what he could to study the game, watching opposing batters and focusing on how certain pitchers attacked with specific pitches.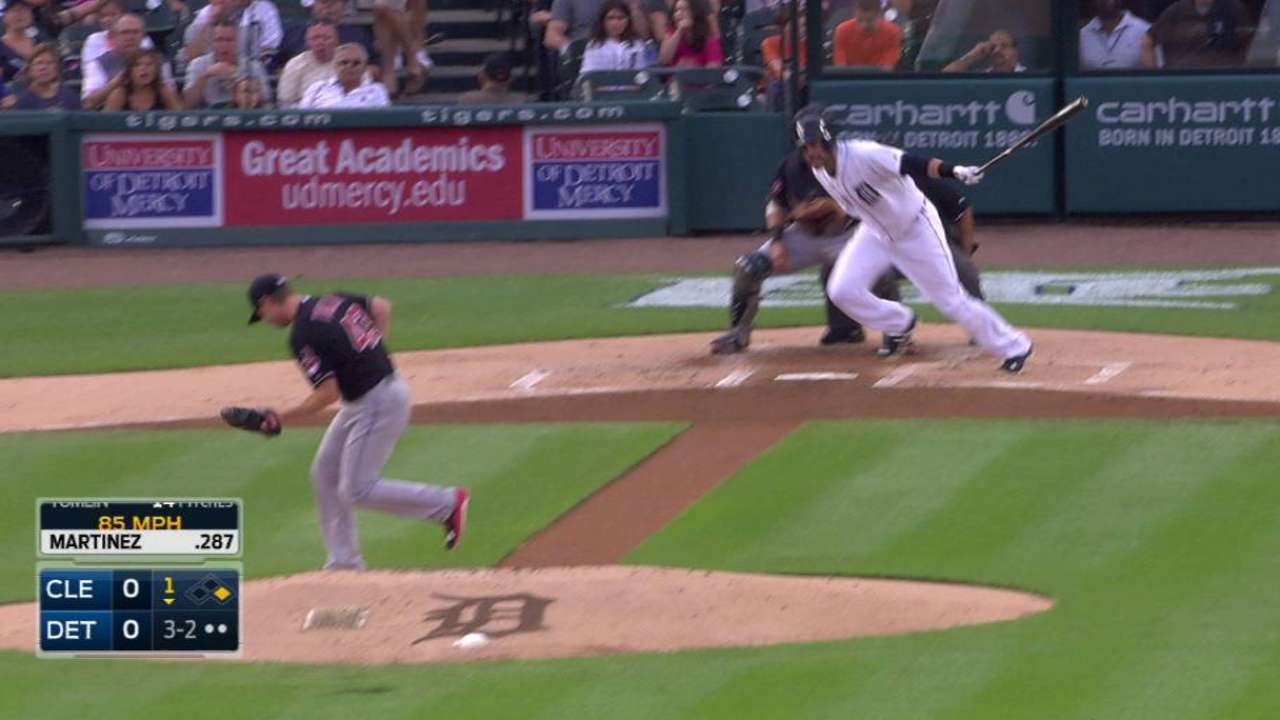 Back in Cleveland, while Tomlin worked on strengthening his arm for the season's first four-plus months, Indians manager Terry Francona and pitching coach Mickey Callaway held out hope that the righty would help the team down the stretch. After his win over Detroit, Tomlin improved to 4-1 with a 2.55 ERA, 32 strikeouts and only three walks since his return.
On Friday, while filling in for ace Corey Kluber (scratched due to a right hamstring strain), Tomlin limited the Tigers to one run on four hits. The crafty right-hander kept Detroit's offense off-balance, ending with six strikeouts and only one walk.
"Oh, man. He was so good," Francona said. "He changed speeds, pounded the strike zone with all his pitches, had a good curveball. He used his fastball really effectively. That was fun to watch."
This, Francona said, is what the team had in mind all along.
"That's kind of what we were hoping," Francona said. "I think we wanted to try to give him enough time -- because knowing J.T., he was going to try to come back as quick as he can -- to come back so he could help us. Mickey and I were talking about it the whole year, because you know you're going to need pitching."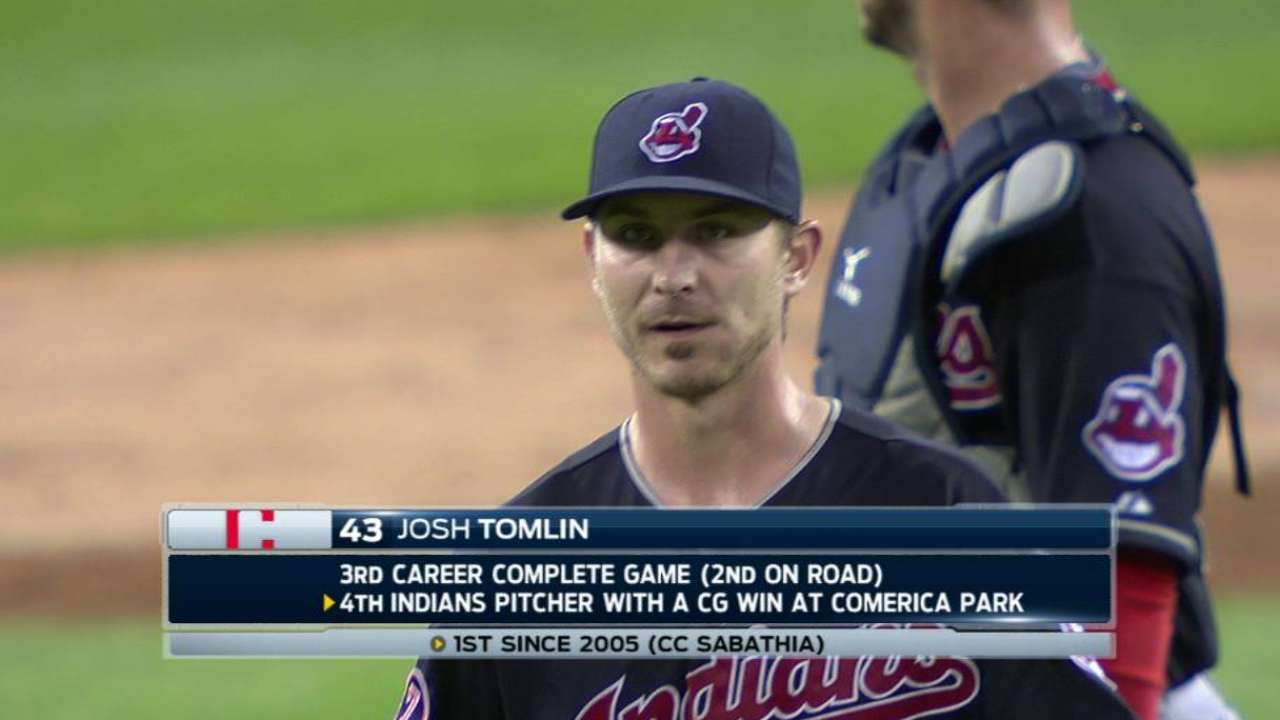 Tomlin said watching the games helped with his preparation for his comeback.
"You kind of see what those guys are trying to do against certain guys," Tomlin said. "And you kind of take it from there and see like, 'OK, that heater worked in there. I wondered what I would do if I could sneak it in there, or if I elevate it just a tad bit,' if they'd get to it, seeing if they start cheating to that pitch. Then, I can go back away. It's knowing guys' strengths and teasing them a little bit, and then trying to go back to your strength and get outs as quick as you can."
Tomlin certainly found a rhythm on Friday, when Tigers slugger Miguel Cabrera managed the only breakthrough with an RBI single in the sixth inning.
Beyond that, Tomlin continued on his impressive comeback trail and turned in his fifth straight outing of at least six innings. All five starts have also included at least five strikeouts. Prior to this year, Tomlin had not hit those marks in consecutive outings. The only previous year he had a five-start streak of at least six innings came in 2011, when he did it three times en route to a 12-win season.
Then came Tommy John surgery near the end of 2012, and then the shoulder injury this year.
Like the Indians, Tomlin kept the faith that he could comeback strong.
"I don't think there was any doubt that I would be able to return to [my old form]," Tomlin said. "My game is not to go out there and strike guys out. So, once I figured out the strike zone again and both sides of the plate and being able to mix it up, it was just a matter of executing it in a game."
Jordan Bastian is a reporter for MLB.com. Read his blog, Major League Bastian, follow him on Twitter @MLBastian and listen to his podcast. This story was not subject to the approval of Major League Baseball or its clubs.