Davis the first to 40 with 2nd straight 2-HR game
Slugger notches five home runs in past three games, leads MLB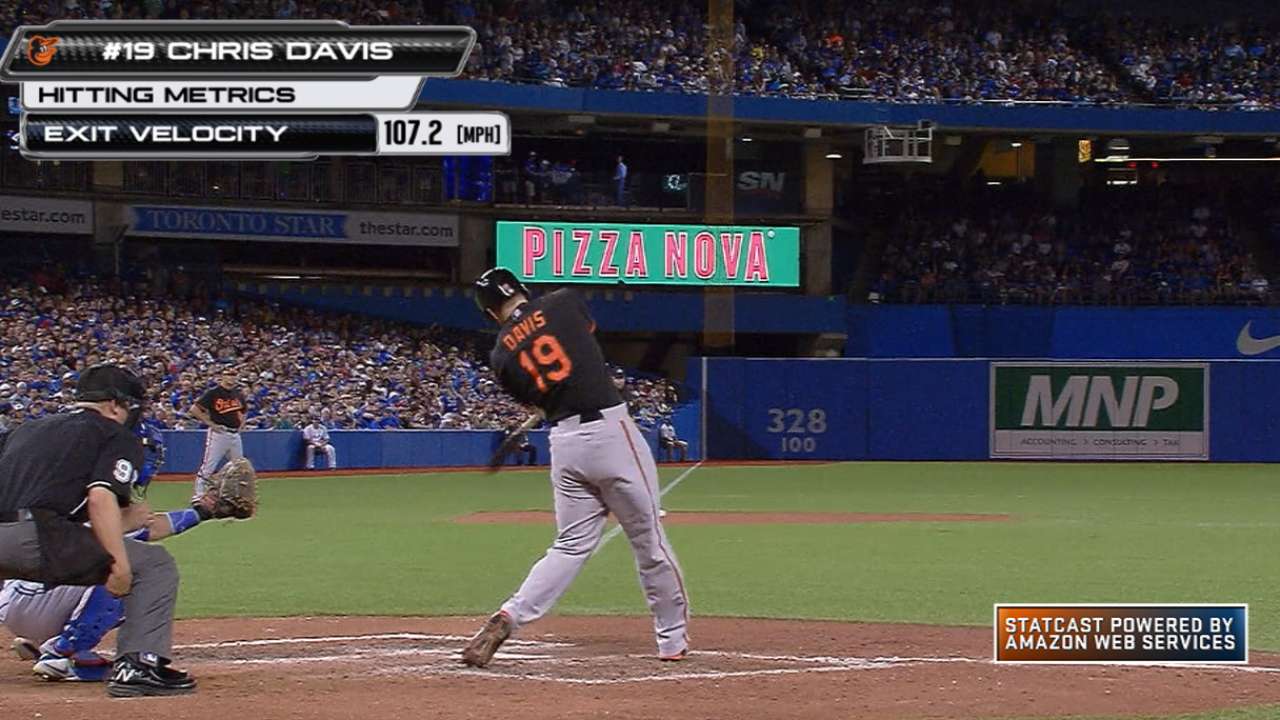 TORONTO -- It's still early in the month, but Chris Davis is on a quite a run at the plate in September. The Orioles' cleanup man and Major League long ball leader swatted a pair of home runs, again, in the Orioles' 10-2 win over the Blue Jays in the series opener at Rogers Centre, giving him 40 on the season and 100 RBIs to go along with it.
A game after he went yard twice, which included an 11th-inning walkoff blast against the Rays to save the O's from a series sweep on Wednesday, Davis was at it again Friday, going deep in the second and sixth innings to give him five homers in three games this month.
"It felt really good, especially against this offense," said Davis, who became the first player in Orioles history to record multiple 40-home run seasons. "Every time we play these guys, no lead is safe, so it was nice to get out in front and have a little bit of breathing room."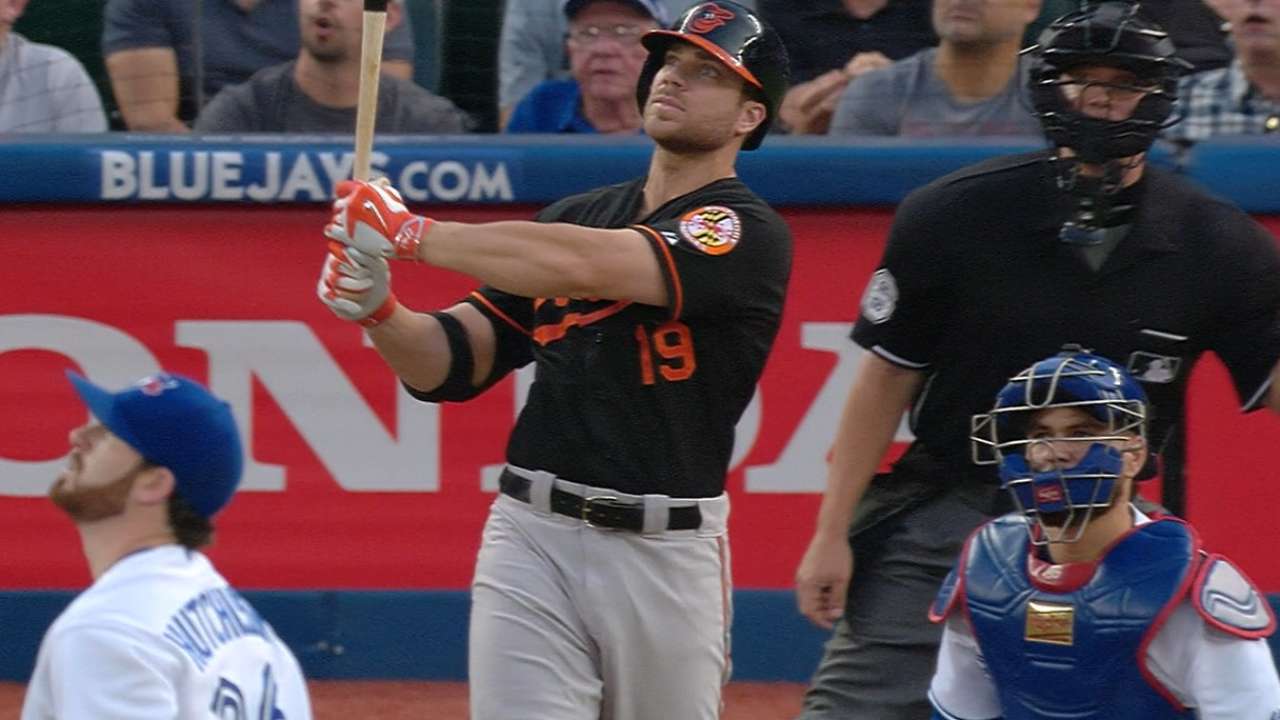 It marked the sixth time this season and the 13th time in his career that Davis has homered twice in a game. When Matt Wieters put one out after Davis in the fifth, it was the fourth time in 2015 the Orioles had homered back-to-back. Coincidentally -- or not -- Davis has been in on all four.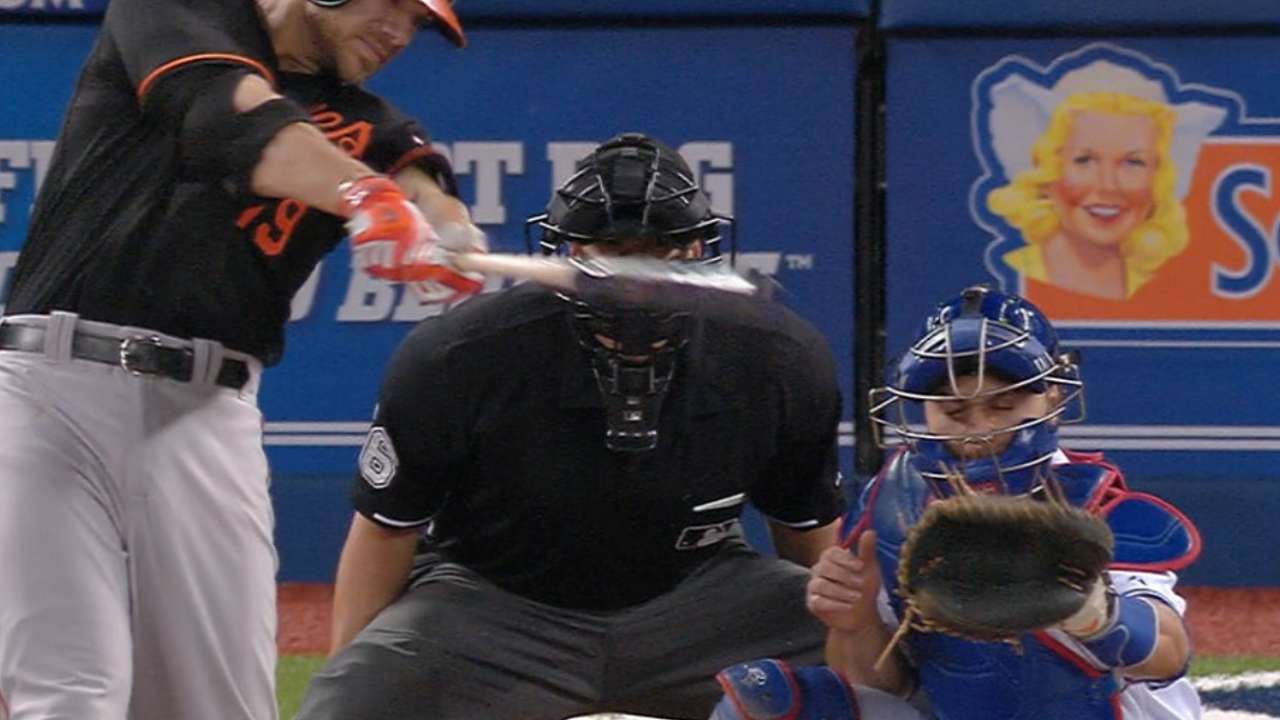 "I get a good seat for it every night, and I know the potential and the contact-to-damage ratio -- is that what they say?," Orioles manager Buck Showalter said. "I've had a good seat."
Davis has long been a Blue Jays killer. He's now hit 29 homers in 84 games for a .300 average against Baltimore's American League East rival. Since 2011, Davis has registered a .306 average, .391 on-base percentage and 1.073 OPS against Toronto.
He's also long enjoyed success in September and October. Entering play Friday, the 29-year-old boasted a slash line of .293/.350/.532 with an .882 OPS in the final month of the season over the course of his career.
The O's homer parade didn't stop at Davis on Friday. In addition to Wieters' homer, Adam Jones got in on the action late, putting the game far out of reach with his 25th homer of the season, a two-run shot, to make it 10-2 in the eighth.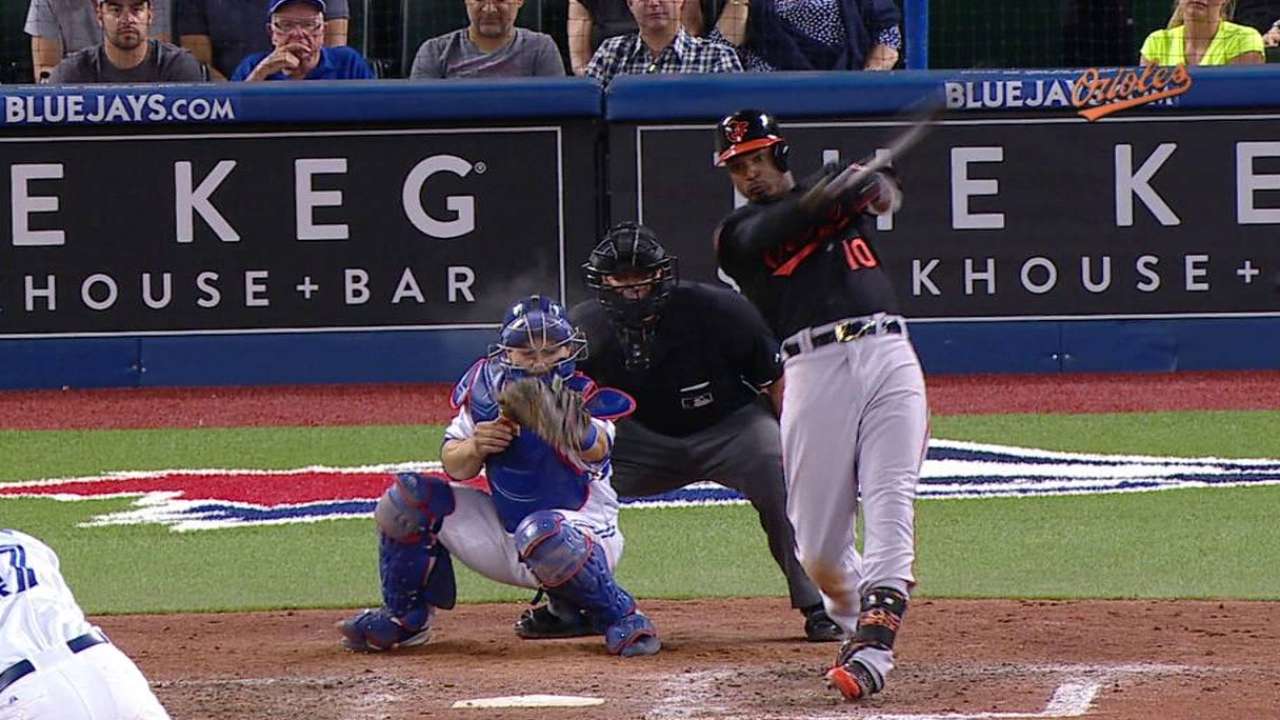 "That's what you're hoping for," said Orioles starter Ubaldo Jimenez, who earned the win and improved 10-9 on the season.
Jamie Ross is an associate reporter for MLB.com. This story was not subject to the approval of Major League Baseball or its clubs.