Severino displaying playoff-caliber poise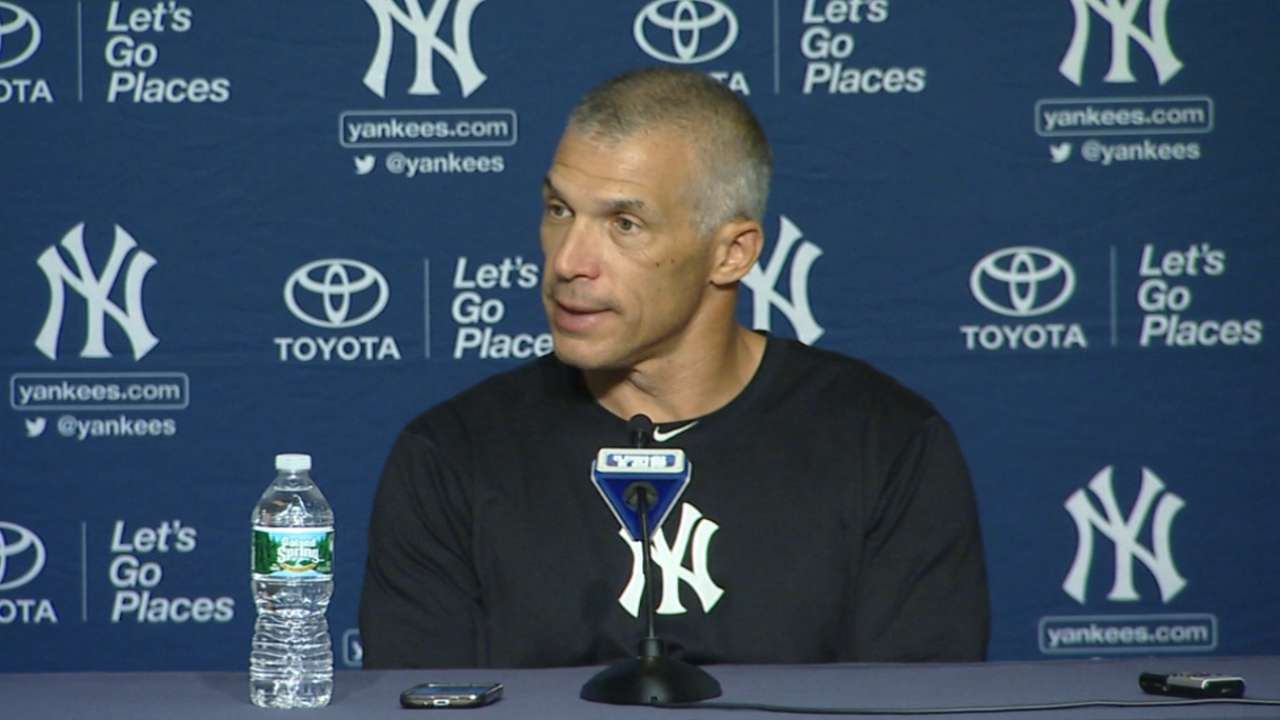 NEW YORK -- Following each of his previous five big league starts, Luis Severino had asked those holding television cameras to wait while he searched for a teammate to translate his postgame interviews, reluctant to make a mistake as he continues to work on his English.
Severino waved off that offer on Friday, opting to try to conduct interviews himself, and he did just fine. The young right-hander is gaining confidence -- both on and off of the mound -- and after he won his third straight start in a 5-2 victory over the Rays, the Yankees couldn't be happier with his progress.
"He's just got poise. He belongs," catcher Brian McCann said. "He knows he belongs. He continues to show people he belongs, and it's great to see."
The 21-year-old worked 6 1/3 innings in his longest outing yet, permitting just Evan Longoria's sixth-inning homer while scattering seven hits and lowering his ERA to 2.04. Severino said that his slider, fastball and curveball were all working in the five-strikeout, three-walk performance.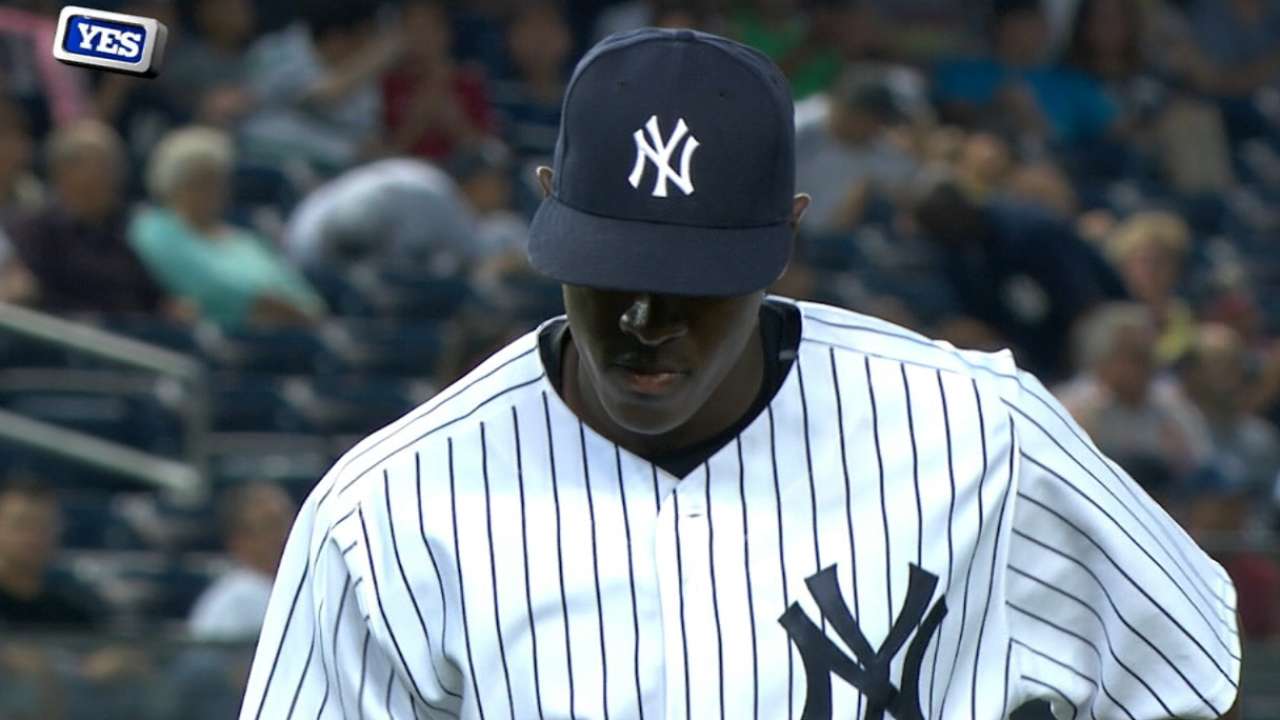 "Every time I touch the mound, my team makes me be comfortable," Severino said. "It's great. Every pitcher wants to win."
Severino was rated as the Yanks' No. 1 prospect by MLB.com when he was summoned from the Minors, and manager Joe Girardi made it clear that he intended to give the hurler a real opportunity to contribute. Severino did that on Friday, saying he kept his focus even after being backed by three Yankee homers.
"I do the same job," Severino said. "I try to get ahead in the count and try to get a first-pitch strike."
He has shown enough in his first 35 1/3 big league innings that, with the Yanks now trailing the Blue Jays by just a half-game in the American League East, there is a legitimate discussion to be had about Severino's role in the postseason. Girardi said he believes Severino could handle that stage.
"You haven't seen anything that says you wouldn't," Girardi said. "You think about the starts that he's made. His first start against the Red Sox [Aug. 5], his next start coming off a five-game losing streak. He's started in Toronto against a very tough lineup. We haven't seen anything that tells us otherwise."
Yankees first baseman Greg Bird has been playing behind Severino all year, as they both started the season with Double-A Trenton and moved up the chain. Bird agrees that Severino should have no problem handling a postseason assignment, should it come to that.
"He's a competitor. That's pretty much what he is," Bird said. "You know what you're going to get every day. Whether he's feeling good or isn't, you'd never know the difference. You just know Sevvy. You know what you're going to get."
McCann said that facing the array of Severino's heater, dipping changeup and biting slider would be a tough assignment for any lineup; much better to have him on your side.
"You have to cover both sides of the plate, he throws mid-to-upper 90s and he's got three plus pitches," McCann said. "It's a long day at the yard when you're facing him."
Bryan Hoch is a reporter for MLB.com. Follow him on Twitter @bryanhoch, on Facebook and read his MLBlog, Bombers Beat. This story was not subject to the approval of Major League Baseball or its clubs.