Cuddyer to sit with tendinitis in wrist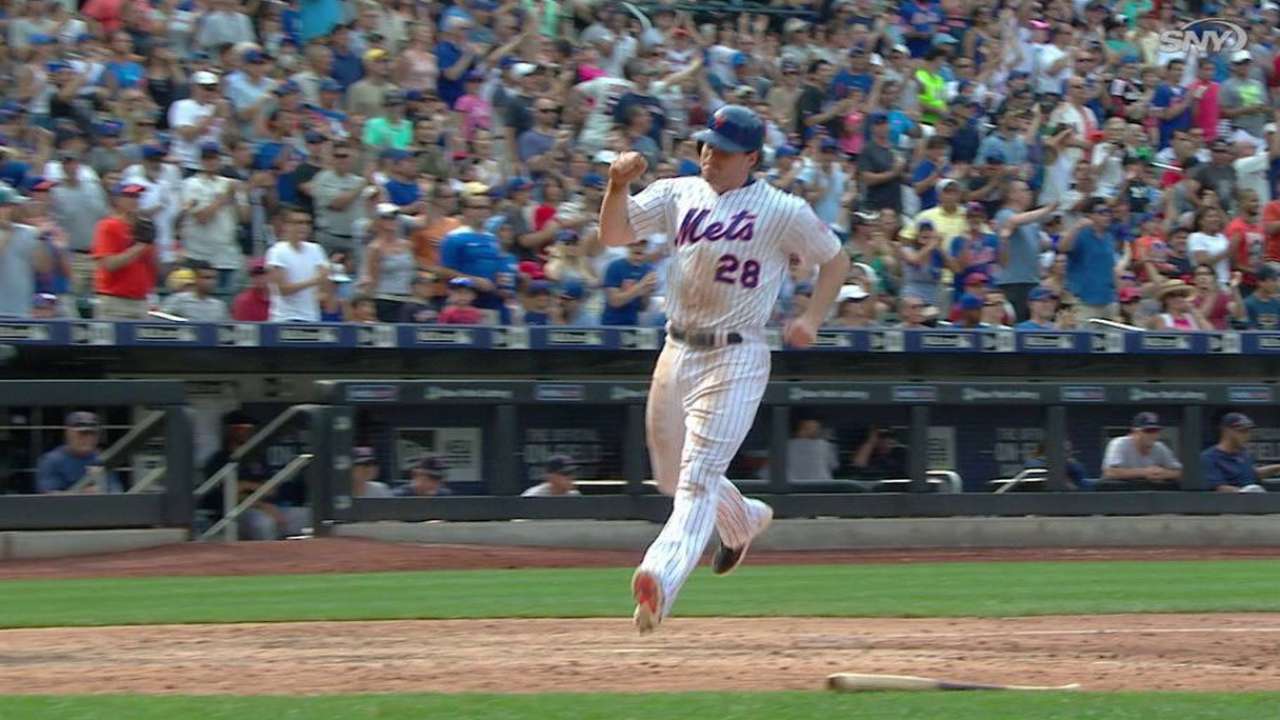 MIAMI -- After dealing with a bothersome right wrist for the past week, Michael Cuddyer is going to take some time off with what Mets manager Terry Collins called tendinitis in the wrist.
"He told me today that it had actually been bothering him for a few days," Collins said prior to Friday's game at Marlins Park. "But not enough to not play. Today he came in -- he's had a tough time even closing his right hand. That was enough for me that he can't play."
Cuddyer, 36, was planning to get the wrist checked by team doctors before Friday's game for the second time in less than a week. The first baseman/left fielder said he got it looked at on Wednesday and took anti-inflammatory medication to no success.
"Hopefully it's nothing big and the doctor can diagnose it," Cuddyer said.
The veteran is hitting .262 with 10 home runs this season. He went a combined 1-for-7 in the final two games of New York's series against Philadelphia, which concluded on Wednesday, but said the wrist continued to worsen over the past two days.
"Grip and range of motion is slim to none," Cuddyer said. "There wasn't one particular thing that happened. It just kind of has gradually gotten worse over the last week."
Daniel Murphy, meanwhile, continues to be day to day after exiting Wednesday's game with a mild strain of his left quad. He received a platelet rich plasma (PRP) injection on Thursday.
"I think what I got done yesterday is going to take a day or two to take effect, is what the doctor told me," said Murphy, hitting .282 with 10 homers this season. "It doesn't feel terrible, so I'm encouraged."
Collins said Murphy would be unavailable for Friday's contest, while also likely being out for Saturday's game.
Steve Wilaj is an associate reporter for MLB.com. This story was not subject to the approval of Major League Baseball or its clubs.