Barrett begins recovery from surgery
Reliever likely to return in 12 months from Tommy John procedure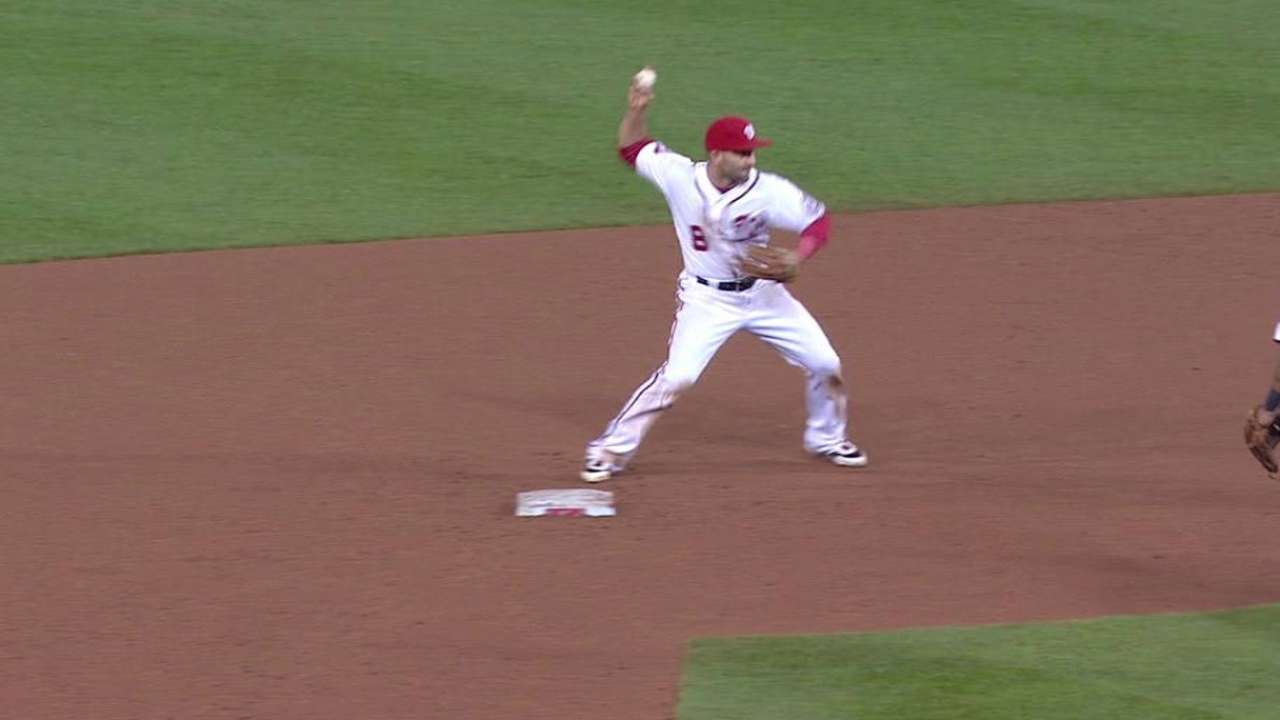 WASHINGTON -- Nationals reliever Aaron Barrett underwent Tommy John surgery on Thursday, manager Matt Williams announced Friday, beginning the long road back to a Major League mound.
Barrett, 27, last pitched on Aug. 5, when he was tagged for four hits and three runs in one-third of an inning against Arizona. He was optioned to Triple-A Syracuse the following day, but that transaction was quickly voided, and he was placed on the disabled list with a sprained right elbow.
After at least three consultations with various doctors in August, surgery was determined to be the best course of action.
"Everything was successful, and he's on the road to recovery now," Williams said. "It's disappointing for him, certainly, but he's a warrior, and he'll work hard to get back."
Williams did not establish a timetable for Barrett's return, saying that "each guy is different." The general recovery time for pitchers is one year.
"What we can do is make sure that he gets the proper rehab, which he will get. And get strong again, go through that throwing program that he must go through and then make a determination," Williams said. "But at this point, there's no thought on when or where or how."
Barrett pitched 29 1/3 innings this season over 40 appearances, posting a 4.60 ERA. He struck out 35 batters against seven walks. His WHIP was 1.193.
Jacob Emert is an associate reporter for MLB.com. This story was not subject to the approval of Major League Baseball or its clubs.