Cubs chip in up and down lineup in wild fifth
Rizzo launches slam, Baez adds two-run shot as 11 men bat in 8-run frame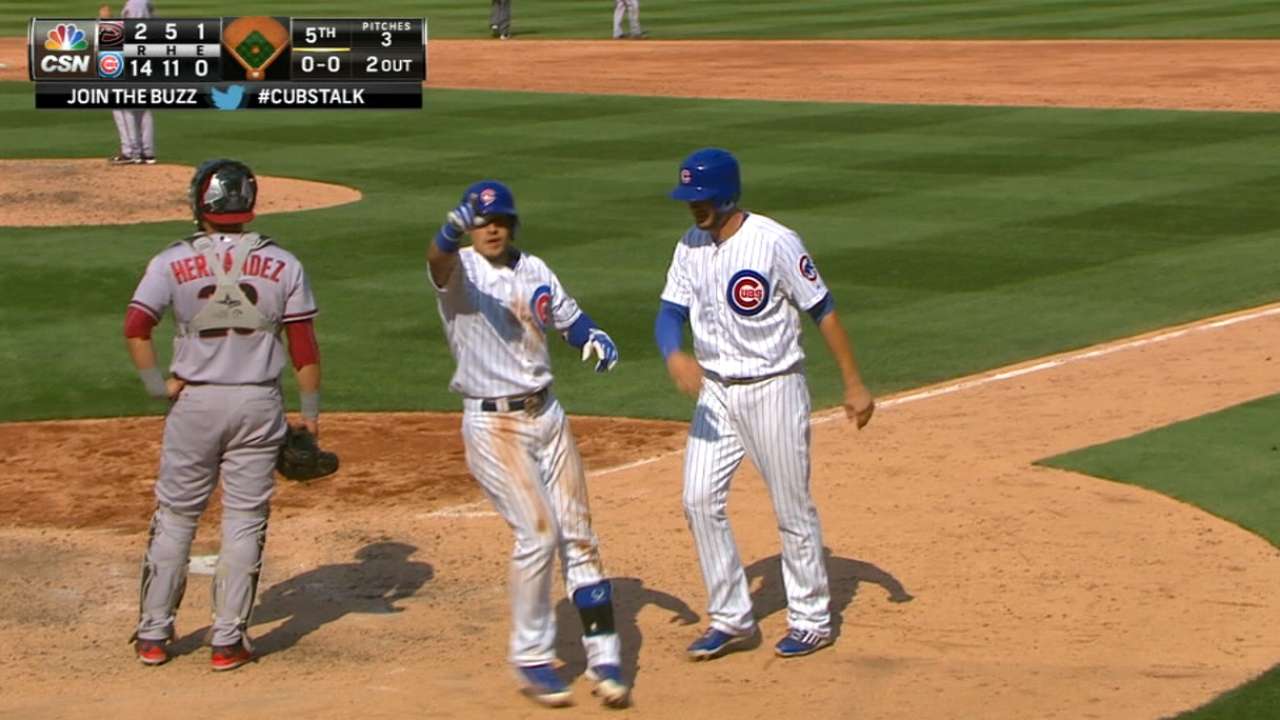 CHICAGO -- On Friday morning, manager Joe Maddon was asked about his team's ability to manufacture runs and how his team managed wins with its plus-20 run differential entering the weekend.
The Cubs responded in their own way in one extended inning. Chicago scored eight runs in the fifth inning behind Anthony Rizzo's grand slam and Javier Baez's two-run shot in its 14-5 victory over the D-backs.
It was the most runs the Cubs have scored in a single inning since they scored nine runs in the fifth against the Pirates in September 2012. Their 14 total runs were the most since June 2013, when they also tallied 14 against Houston.
"At that point, hitting his contagious," said Addison Russell, who had already hit two home runs before the inning even started. "Everyone wants to get a knock and you're just trying to get the next one."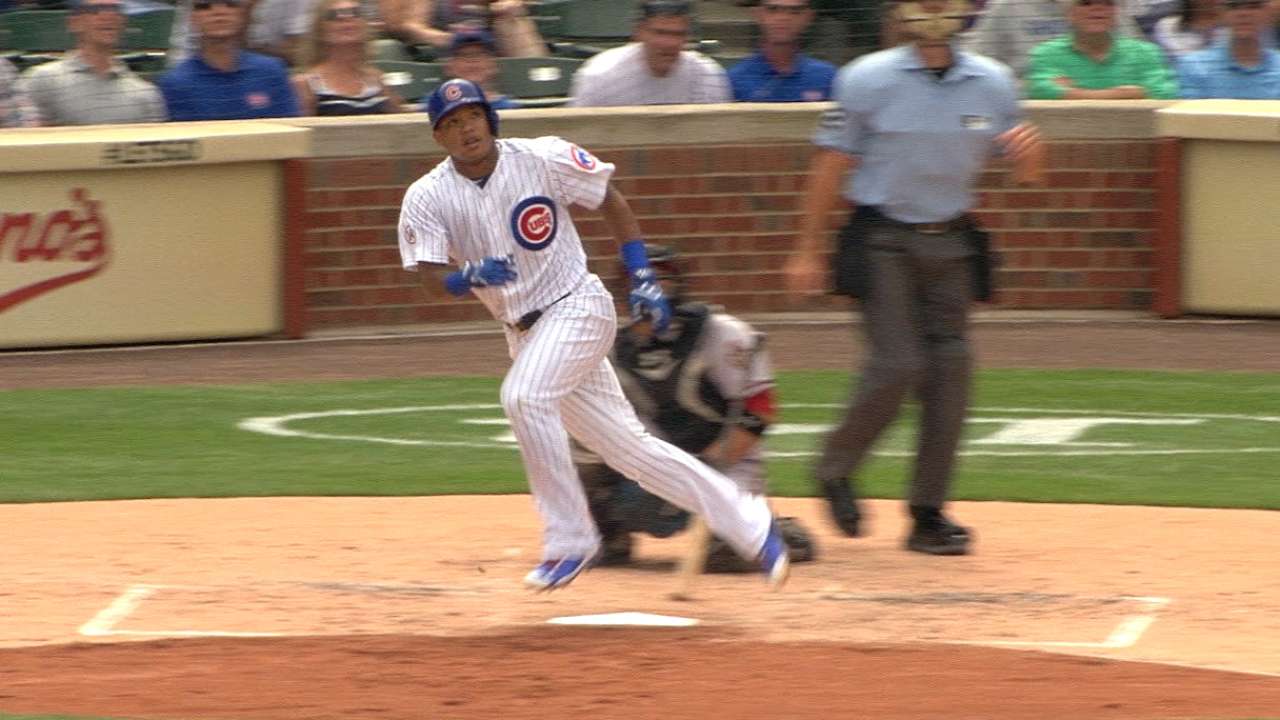 Chicago sent 11 batters to the plate in the inning, using five hits and two walks to do most of its damage.
"We're just taking the pitches one by one and trying to get good pitches as a team," Baez said.
David Ross, Jon Lester and Russell loaded the bases before Austin Jackson delivered an RBI single. Chris Coghlan drew a bases-loaded walk to score Lester, but it was Rizzo's grand slam that broke the game wide open.
The first baseman's blast marked his second career grand slam, but it also established a new career high for RBIs in a season with 83. The last time he tallied four RBIs in a game came against Arizona, as well, on May 23.
But Chicago wasn't done there, as Kris Bryant legged out a single to set up Baez's first home run of the season. Baez was called up as rosters expanded in September and he returned with better patience, finishing 3-for-4 with a walk.
"I feel really good," Baez said. "I don't feel lost at the plate. As long as I keep my approach there, I will be fine."
More important, the big inning gave the Cubs enough room to rest starters who have seen action nearly every day, such as Bryant and Rizzo. But Maddon was most pleased that the inning showed production across the lineup, and not from a handful of players.
"There were so many positives out there today," Maddon said. "These young guys are very skillful, and they're going to be able to hit home runs. But this other stuff, when you're playing in the playoffs and you're facing good pitching and good teams, you're not just going to normally pummel and hit home runs like that. You have to be able to do these other little things well, and our guys have."
Greg Garno is an associate reporter for MLB.com. This story was not subject to the approval of Major League Baseball or its clubs.