Phillies transfer Araujo to 60-day DL
Veteran outfielder Bogusevic promoted from Triple-A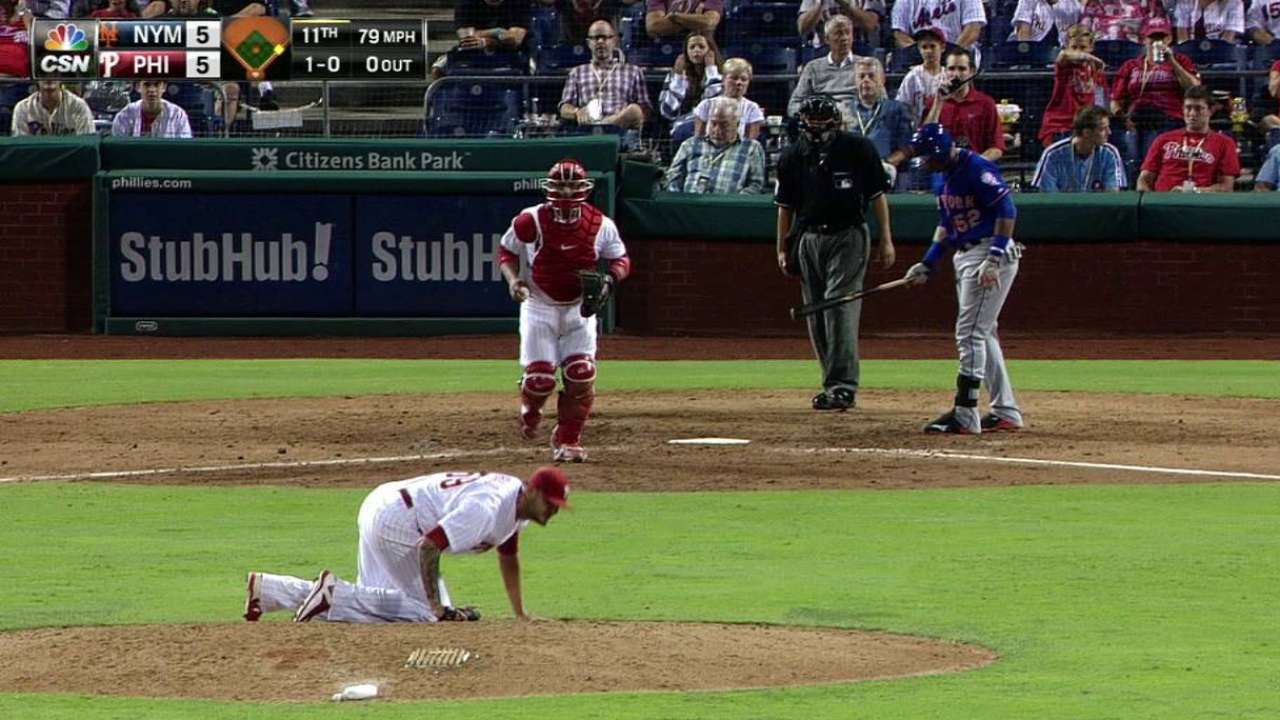 BOSTON -- The Phillies transferred left-handed reliever Elvis Araujo (left groin strain) to the 60-day disabled list and added outfielder Brian Bogusevic to their 40-man roster, the club announced on Friday.
Araujo originally went on the 15-day DL on Aug. 27, when he was injured during the 11th inning of a game against the Mets, so the move will effectively end his season. The southpaw pitched to a 3.38 ERA in 34 2/3 innings as a rookie, struggling with command at times, but also averaging a promising 8.83 strikeouts per nine innings.
Bogusevic has a slash line of .296/.359/.424 with 12 home runs in 118 games for Triple-A Lehigh Valley. The 31-year-old journeyman last appeared in the Majors during the 2013 season as a member of the Cubs, and he spent the first seven years of his professional career in the Astros' organization.
"I think we wanted to make sure we had a full complement of players," assistant general manager Scott Proefrock said. "Brian had done a great job for us playing at Triple-A. [He] was deserving of an opportunity."
Bogusevic will provide the Phillies with some depth in the outfield while Dominic Brown undergoes concussion evaluations in Philadelphia this weekend. Brown did not travel with the team to Boston.
Alec Shirkey is an associate reporter for MLB.com. This story was not subject to the approval of Major League Baseball or its clubs.