Two for the money: Starters who pitch twice next week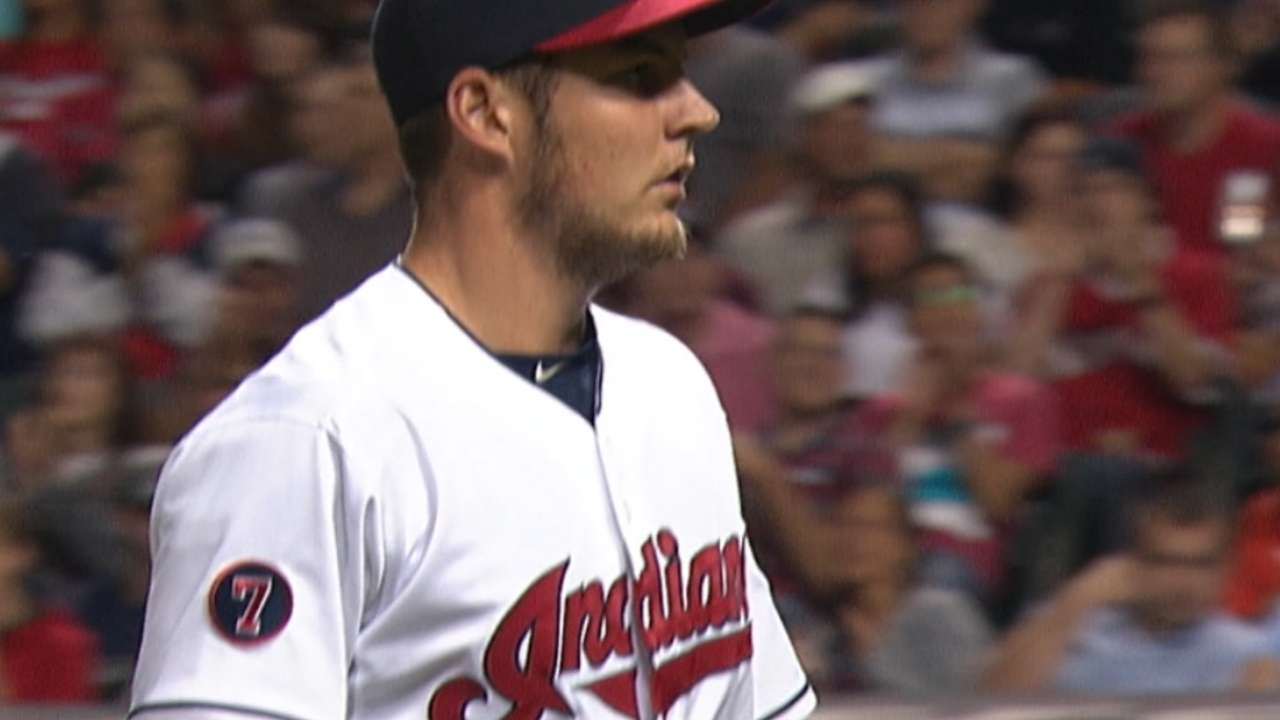 Looking to improve your fantasy starting rotation? Need to gain ground in wins and strikeouts? Then consider these pitchers, who are each scheduled to make two starts in Week 23.
12-team mixed leagues
Trevor Bauer (@CWS, vs. DET)
Consistency hasn't exactly been Bauer's strength this season, and he is coming off one of his worst starts of the year (1 1/3 IP, 6 H, 5 ER at Toronto), but the Blue Jays have been by far the best offense in the Majors in 2015, so I'm willing to give him somewhat of a pass for Wednesday's performance. Still, Bauer is prone to weak stat lines from time to time due in large part to his shaky control. On the other hand, he's always capable of posting dominant stat lines, as the 24-year-old righty has tossed at least six innings while allowing two or fewer runs in 15 of his 27 starts this season. Being that the White Sox rank last in the AL in both runs and OPS this year and the Tigers rank 12th in the Junior Circuit in runs scored since the All-Star break, Bauer is set up nicely to deliver a pair of strong outings next week.
Mike Leake (@ARI, vs. SD)
In three starts since returning from the DL, Leake has registered a solid 3.26 ERA to go along with a superb 0.72 WHIP. The main downside in starting Leake next week is that the D-backs have scored the most runs of any NL club this season. That said, Arizona is coming off a month of August in which it was a mid-tier offense, ranking eighth in the NL in home runs and seventh in OPS. As for the Padres, they have been no better than a middle-of-the-pack offense all season, ranking seventh in the NL in runs, eighth in homers and 13th in OPS.
Aaron Nola (vs. ATL, vs. CHC)
Despite a pedestrian 4.02 ERA, Nola has performed rather well through his first nine big league starts, proving that he is Major League ready. Although he is not an elite strikeout pitcher, Nola has stellar control, a skill he has successfully carried over to the big league level, posting a 44-to-14 K/BB ratio across 53 2/3 innings. The matchup against the Cubs (fourth in the NL in runs and OPS since the All-Star break) is far from favorable, but the risk is softened by the first matchup, a home date versus a Braves club that ranks last in the Majors in runs, homers and OPS.
Dan Haren (@STL, @PHI)
Haren got off to a fast start this season, recording a 6-2 record and a 3.18 ERA in his first 11 starts. The results haven't been nearly as impressive lately, however, as he has yet to earn a quality start in six tries since getting traded to the Cubs. For this reason, Haren is likely available in many 12-team mixed leagues. He shouldn't be, especially heading into next week. The Cardinals and Phillies rank 18th and 26th, respectively, in the Majors in runs scored. Throughout his career, Haren's biggest weakness has been a tendency to serve up homers, and sure enough, the hurler has allowed a big league-leading 30 home runs this year. But homers should not be much of an issue next week, as both of Haren's opponents rank in the bottom third of the Majors in that category.
Deeper mixed leagues
Jon Niese (@WAS, @ATL)
Niese has struggled mightily of late (9.92 ERA, 1.96 WHIP in his past three starts), which is why I would be hesitant to start him next week in 12-team mixed leagues. He is worth consideration in deeper formats, however, as it was not too long ago that he strung together 12 quality starts across a 13-start stretch. As far as these matchups are concerned, in three combined starts versus the Nationals and Braves this season, Niese sports a 1.45 ERA.
Matt Shoemaker (vs. LAD, vs. HOU)
Following an outstanding rookie campaign in 2014, Shoemaker hasn't been nearly as consistent this season. But his most recent two starts (0.63 ERA, 0.63 WHIP) offer reason for optimism. Plus, the Dodgers and Astros have cooled off at the plate since the All-Star break, both ranking in the bottom third of the Majors in runs scored. Next week is as good a time as any to give Shoemaker a try.
All statistics are accurate through the completion of Wednesday's games.
Zach Steinhorn is a fantasy writer for MLB.com. This story was not subject to the approval of Major League Baseball or its clubs.