Royals considering Gordon for leadoff spot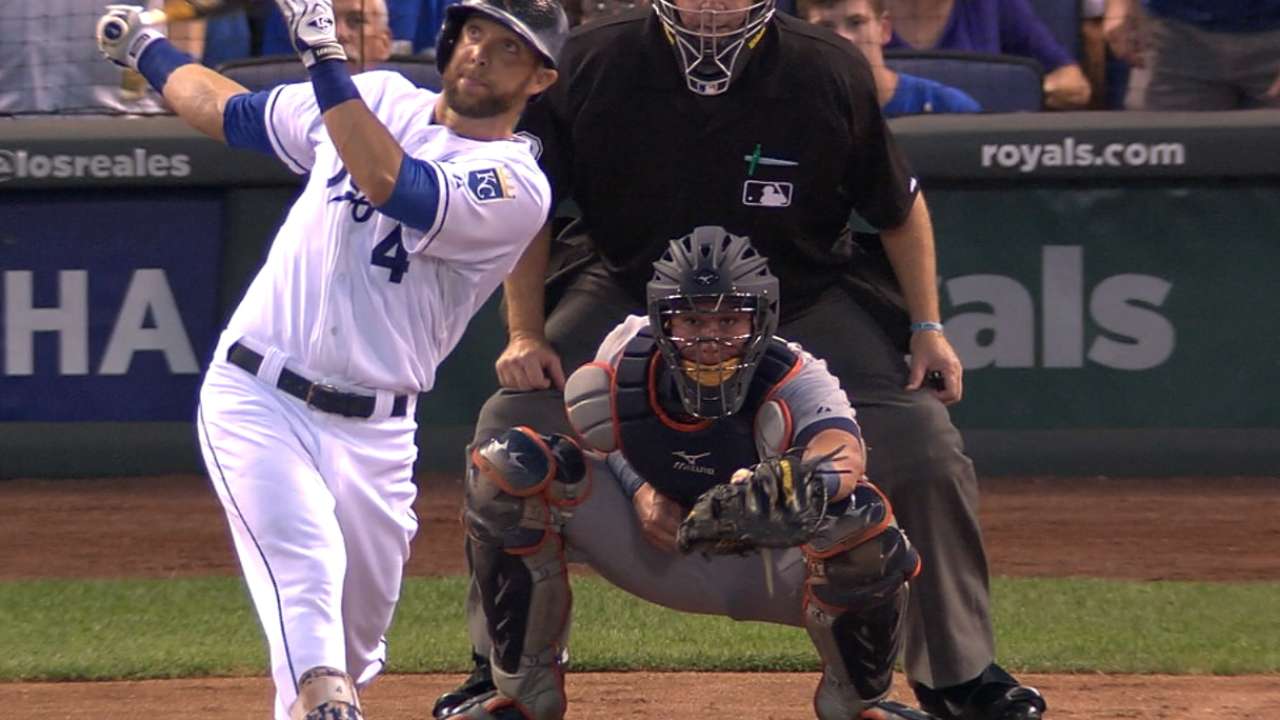 KANSAS CITY -- Royals shortstop Alcides Escobar, who got a day off from the starting lineup on Thursday, will remain the team's leadoff man, at least until left fielder Alex Gordon, recovering from a strained groin, gets back to full speed.
And that may be two or three weeks away.
"Yeah, I might," manager Ned Yost said of moving Gordon eventually into the leadoff spot. "That's a long way from now and we've been pretty successful the way [the order] is now. You do have your two highest-percentage on-base guys [Ben Zobrist and Gordon] up there [if a switch is made], but that's a long ways from now."
Escobar was shifted into the leadoff spot in mid-September last season when Yost opted for more speed at the top of the order in an attempt to jumpstart the offense.
The move helped the Royals roar into the playoffs and all the way to Game 7 of the World Series.
But Escobar is mired in a dreadful slump -- 8-for-50 (.160) -- and since the All-Star break, his slash line is .210/.255/.241.
"He's been grinding," Yost said before Thursday's series finale against the Tigers. "We got him off his feet [in Wednesday's 12-1 win] after five innings and we gave him a day today.
"His bat is dropping a little bit and he's hitting a lot of fly balls. When he's good, he's hitting a lot of line drives and hard grounders to right. He's pulling a little bit than normal, out in front a little bit more than normal."
Yost said he isn't sure dropping Escobar in the order would take some pressure off him.
"I could put Zobrist there, but I really like Ben in the No. 2 spot right now," Yost said. "If Alex gets going [health-wise] I could [put him at leadoff]. It's a lot of running right now for him in the one-spot if he gets on. So, we're just going to leave it the way it is right now. We've been pretty successful with it."
Jeffrey Flanagan is a reporter for MLB.com. Follow him on Twitter at @FlannyMLB. This story was not subject to the approval of Major League Baseball or its clubs.