Inbox: Is Drew making case for 2016?
Beat reporter Bryan Hoch answers Yankees fans' questions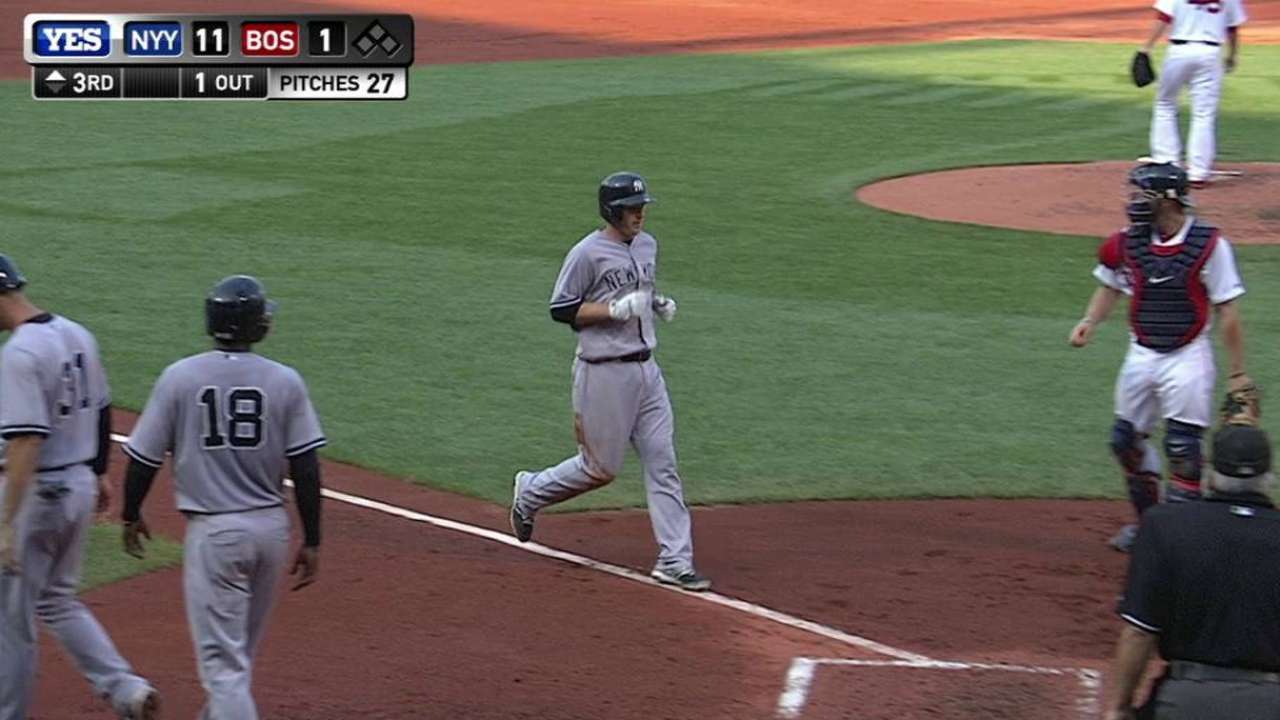 If Stephen Drew maintains his production, do you think the Yankees will try to retain him this offseason?
-- John C., Stony Brook, N.Y.
Drew has come a long way to get his average above the Mendoza Line -- he's up to a season-high .211, and the guy they call "Dirt" is riding a 15-for-41 (.366) hot streak since Aug. 19. Count me among those who didn't see that coming, but Brian McCann made a good point when he said that Drew has impacted games with his occasional power and solid defense, despite the low average.
The Yankees stuck with Drew longer than most expected because of his power (the 17 homers are second only to Brian Dozier among big league second basemen), dependability on defense and ability to work a walk. I believe they will consider re-signing Drew; they obviously like him. If the Yanks do keep Drew, it would be an indication to me that they don't consider Rob Refsnyder or Jose Pirela to be legitimate options.
Drew is making $5 million this year, so his asking price for 2016 and the length of any deal would set the tone for any talks. If you want to think about choices outside the organization, the market for free-agent second baseman this offseason will include Daniel Murphy, Ben Zobrist, Chase Utley and Asdrubal Cabrera.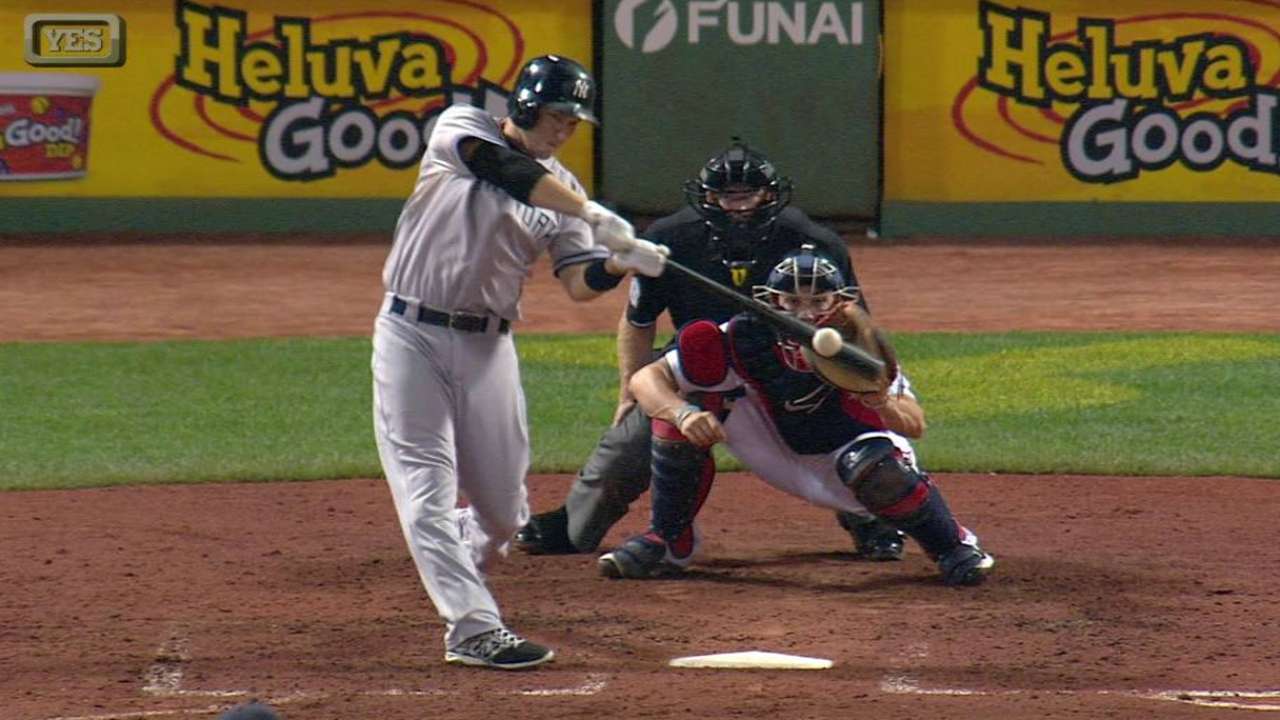 It wouldn't surprise me to see the Yankees blow the American League Wild Card lead with Mark Teixeira and Alex Rodriguez slumping. Would Joe Girardi or Brian Cashman be in trouble if they miss the playoffs for a third straight season?
-- David F., Brooklyn, N.Y.
The Yankees' probability of making the playoffs was 98.2 percent on Thursday morning, with a 30.2 percent chance of catching the Blue Jays for the division, but let's roll with your scenario.
Back in February, managing general partner Hal Steinbrenner warned that dismissals or restructuring would be on the table if the Yanks missed the playoffs for a third straight year. He said that this year would be a test not so much for Girardi, but for Cashman, his staff and his Minor League people.
That said, the Steinbrenners have been very much in Cashman's corner and seem happy with the job he has done. Cashman is under contract through 2017, but put it this way: should the Yankees miss the playoffs again, I would look for dismissals higher up the food chain than a hitting coach and a first-base coach, as they did last year.
Do you think the Yankees would just shut down CC Sabathia for the year?
-- Joshua D., Bronx, N.Y.
To the contrary, the Yankees are getting Sabathia ready with the expectation that he will be back this month and making starts. He had a bullpen session on Wednesday at Fenway Park, and he is scheduled to throw a simulated game on Friday at Yankee Stadium. We've seen enough rehab programs to know that nothing is certain, but that's the plan.
Clearly the Yanks believe there would be value in getting a healthy Sabathia back in the rotation. Girardi has talked about wanting to slot in a sixth starter at times to ward off fatigue for the other starters, so that could very well be Sabathia's role.
With Teixeira's remaining contract and Greg Bird's lack of versatility, do the Yankees intend to keep Bird?
-- Harry, Brooklyn, N.Y.
The fact that Cashman outlined Bird as one of the organization's untouchables prior to the July 31 non-waiver Trade Deadline provides a pretty solid window into the Yankees' thinking. They had plenty of calls on Bird, Luis Severino, Aaron Judge and Jorge Mateo, but ultimately decided to keep those chips for themselves.
Teixeira obviously has something left in the tank -- Rodriguez keeps calling him "the MVP of the American League, for me" -- but the Yanks are experiencing the downside now while Teixeira recovers from a deep bone bruise. His contract expires after 2016.
Bird will be 24 years old on Opening Day 2017. You've seen some raw moments with Bird and there is still development that needs to happen, but there's a whole lot of promise to suggest he'll be in play for that first-base job.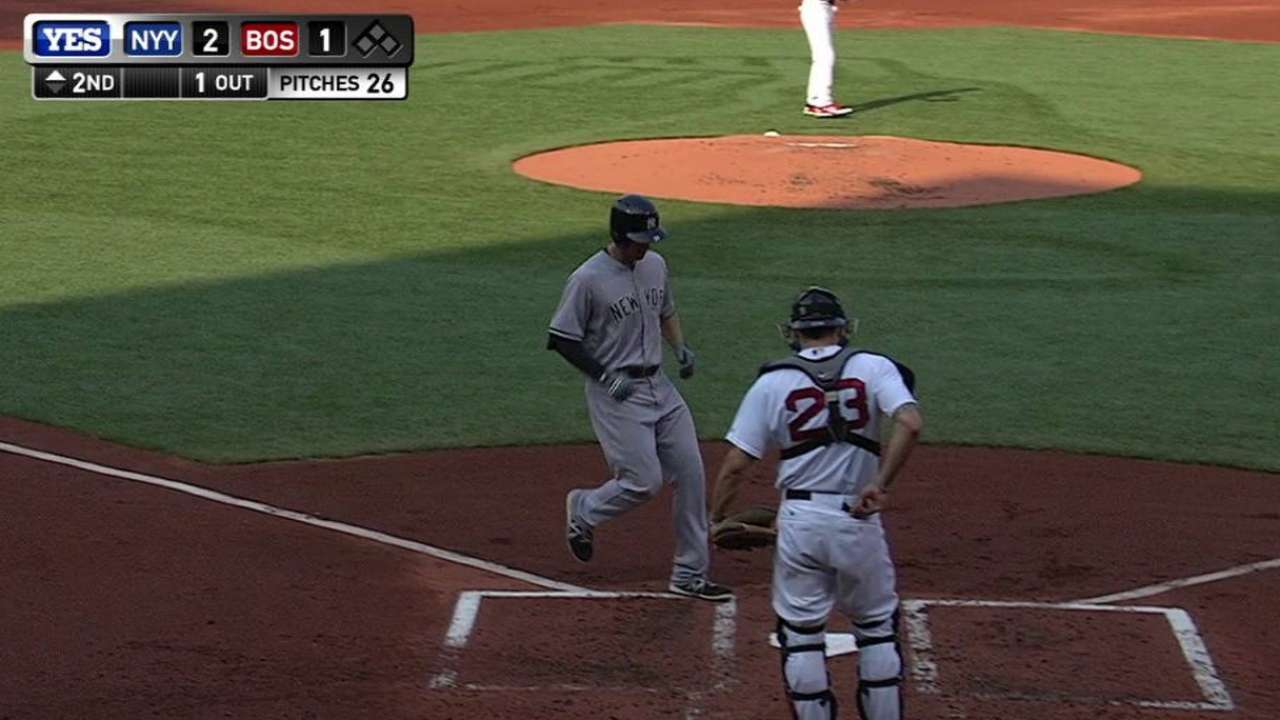 Any motivation at all to give Dellin Betances a shot at the starting rotation for next year? A six-man of Michael Pineda, Masahiro Tanaka, Luis Severino, Ivan Nova, Nathan Eovaldi and Betances doesn't sound too bad.
-- Ramon V., Chicago, Ill.
I don't see that happening. Betances has made back-to-back All-Star teams as a reliever and is so valuable in that role; he can also impact more games out of the bullpen. Why not just keep the five starters you mentioned (or add in some others, if you want) and keep the one-two punch of Betances and Andrew Miller in the late innings?
Does the team have a need to call up Judge, between his Triple-A struggles and Carlos Beltran hitting well?
-- Aaron, Norfolk, Va.
Beltran has shown plenty of life at the plate of late, but that's not what will ultimately keep Judge in Triple-A. It's the fact that he is not on the 40-man roster and does not even need to be protected from the Rule 5 Draft this winter, so there is no urgency to have him clogging up a roster spot -- especially if he wouldn't be starting at the big league level.
There's a chance Judge could be called up in the event of a catastrophic injury to Beltran or Chris Young, I suppose, but otherwise the Yankees seem happy to keep him in Triple-A with the idea of letting Judge compete for a roster spot next spring. He'll turn 24 next April, and if things go the way the Yanks expect, he will have a bright big league future.
Bryan Hoch is a reporter for MLB.com. This story was not subject to the approval of Major League Baseball or its clubs.