ICYMI: Kennedy K's 12, Friars fall in 10
Wednesday night's finale between the Rangers and Padres went a bit longer than San Diego's Friar Faithful might have hoped. Despite a solid gem of a start from Ian Kennedy through seven strong innings, Texas pulled off a 4-3 come-from-behind win in the 10th frame of Wednesday's contest. Reliever Bud Norris was charged with the loss after surrendering the go-ahead run in the top of the 10th, while a clutch performance from veteran Clint Barmes carried the Padres offense.
Kennedy started September right where he had left off with August, surrendering only two earned runs on seven innings and 100 pitches in the final game of a three-game set with Texas. Kennedy was efficient with his pitches, walking only two batters while also striking out 12 on the night - tying a career-high feat that he has now accomplished five times in his career. Over his last four starts, Kennedy has posted a 2.05 ERA while posting an even more impressive 2.49 ERA over his last 14 starts.
After Kennedy left in the eighth inning, the Padres bullpen took the field and showed mixed results out of the gate. Joaquin Benoit entered the game with a 3-2 Padres lead, but was unfortunately unable to hold on to that lead as he surrendered one earned run on two walks and a hit on 31 pitches.
Craig Kimbrel followed Benoit in the top of the ninth in a 3-3 ballgame and needed 37 pitches to get through a scoreless frame while also surrendering a hit and two walks with two strikeouts. The 37 pitches from Kimbrel were the most by the Padres closer this season and the most since having also thrown 33 pitches against the Rangers on July 12th. Oddly enough, Kimbrel's 37 pitches were the most he had thrown in a single outing since having thrown 38 pitches against the Padres as a member of the Braves on August 2nd of last season.
Meanwhile, the Padres offense struggled against the Rangers as the team went a combined 1-for-11 with runners in scoring position and left six runners on base. The Swinging Friars were able to pound out eight hits on the night with Jedd Gyorko and Justin Upton each enjoying multi-hit games, but the biggest performer of the night was Barmes who collected three RBI after going 1-for-4 on the day.
On a positive note, Matt Kemp recorded his 22nd straight game of reaching base safely as his 22-game on-base streak became the longest by a Padres player since Chase Headley accomplished the same feat in 2013. Kemp finished the night going 0-for-4 with a walk and a run scored. Finally, Brett Wallace extended his current active hitting streak to six-straight games after collecting a single in the sixth.
Following the Rangers series, the Padres move forward to welcome the Los Angeles Dodgers into town for the first of a four-game set on Thursday with rookie Colin Rea taking on former Padre Mat Latos at 7:10pm. In case you missed it, here's a look at some highlights and stories you may not have seen from Wednesday:
Padres post-game recap: Padres edged in 10 by Rangers
Kennedy collects a career-high 12 strikeouts over seven strong innings: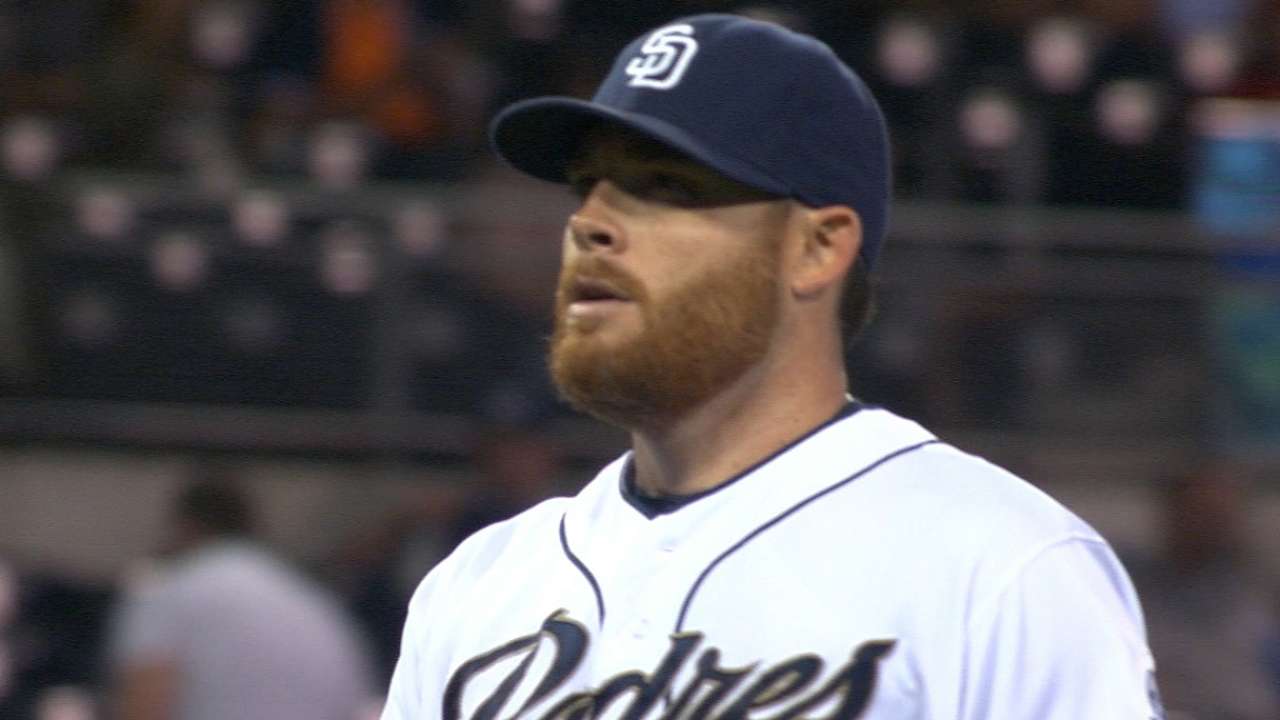 Barmes puts the Padres on the board with a two-run double for a 2-1 lead: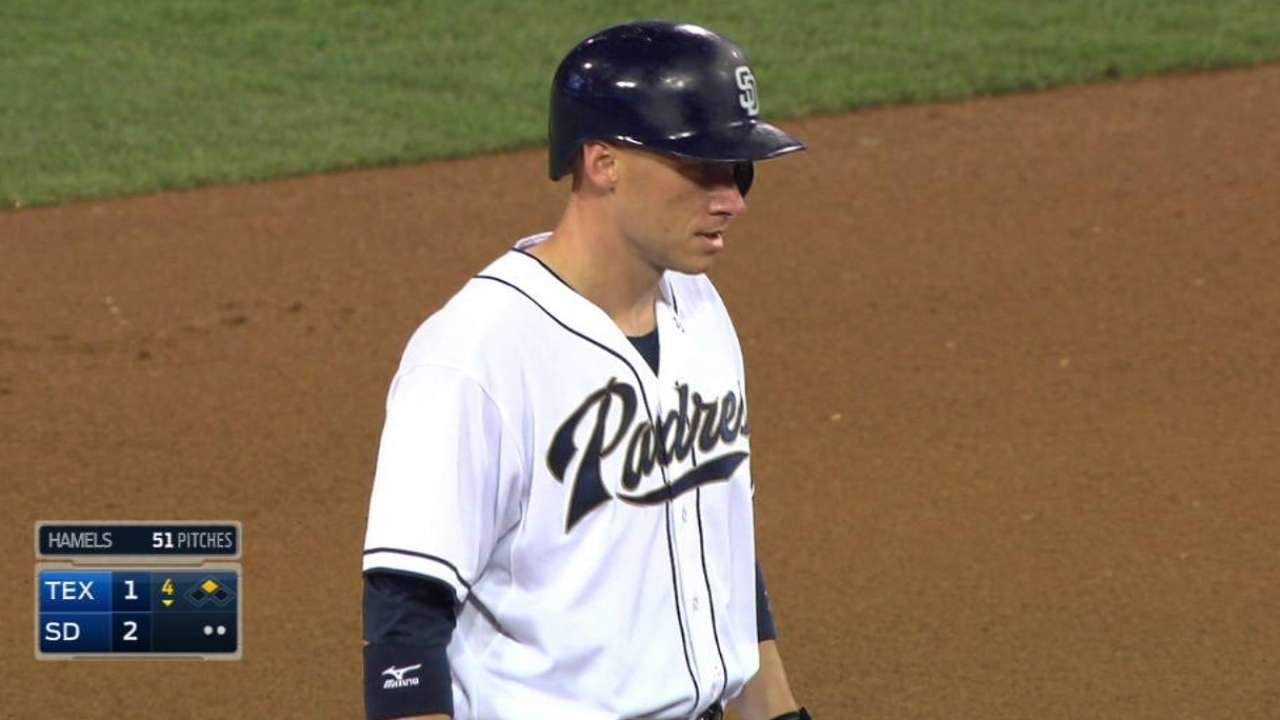 The Padres regain the lead at 3-2 with another Barmes RBI in the sixth: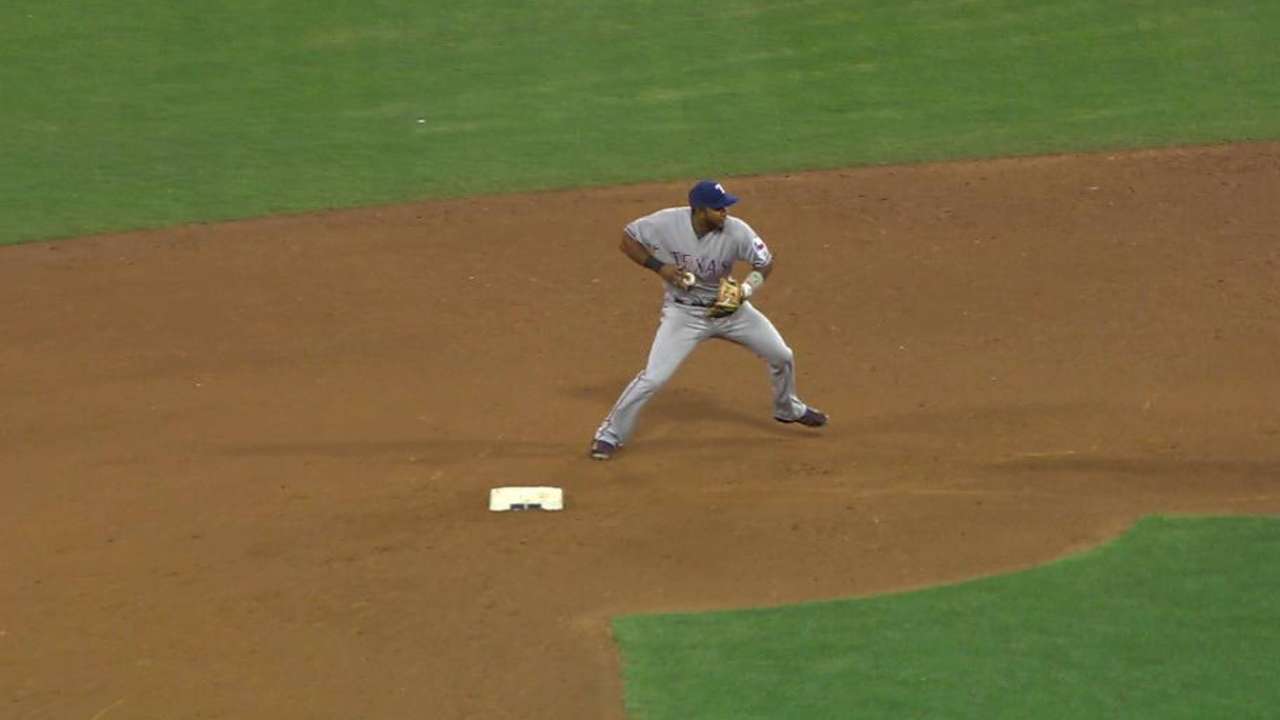 Kimbrel escapes a jam in the top of the ninth with the 37th pitch of the inning: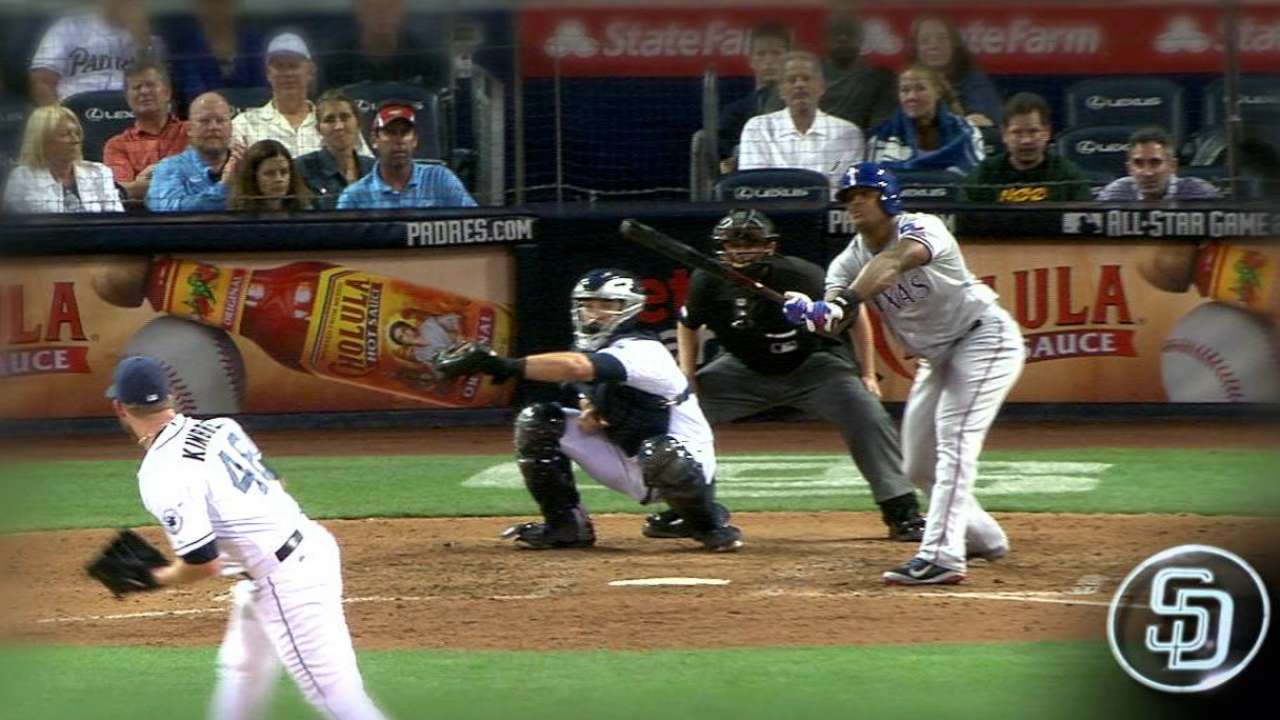 The day's top stories:
Five thoughts after wild middle-match: Injuries could force Padres to seek help from El Paso
Tuesday's game takes its toll, calls for backup: Reinforcements called in for injured players
Today's transactions and September call-ups: Padres Roster Moves, 9/2/15
Down on the Farm: Dickerson gets second PCL honor; AFL rosters set
Murph's Musings: 3 Injuries not serious, but Padres add Dickerson, Edwards, Gale
Notable Notes: Game Notes vs. TEX (09.02) Kennedy Looking to Continue Solid Run in Rubber Match
Looking forward to the next game:
Friar Forecast at Petco Park: Rookie Rea set to face former Padre in Dodgers opener
Thursday's probable pitchers: Colin Rea (2-2, 5.95 ERA) vs. Mat Latos (0-2, 6.05 ERA)