O's 'Crush' losing skid with Davis' heroics
First baseman's 2nd HR gives Baltimore walk-off win in 11th vs. Rays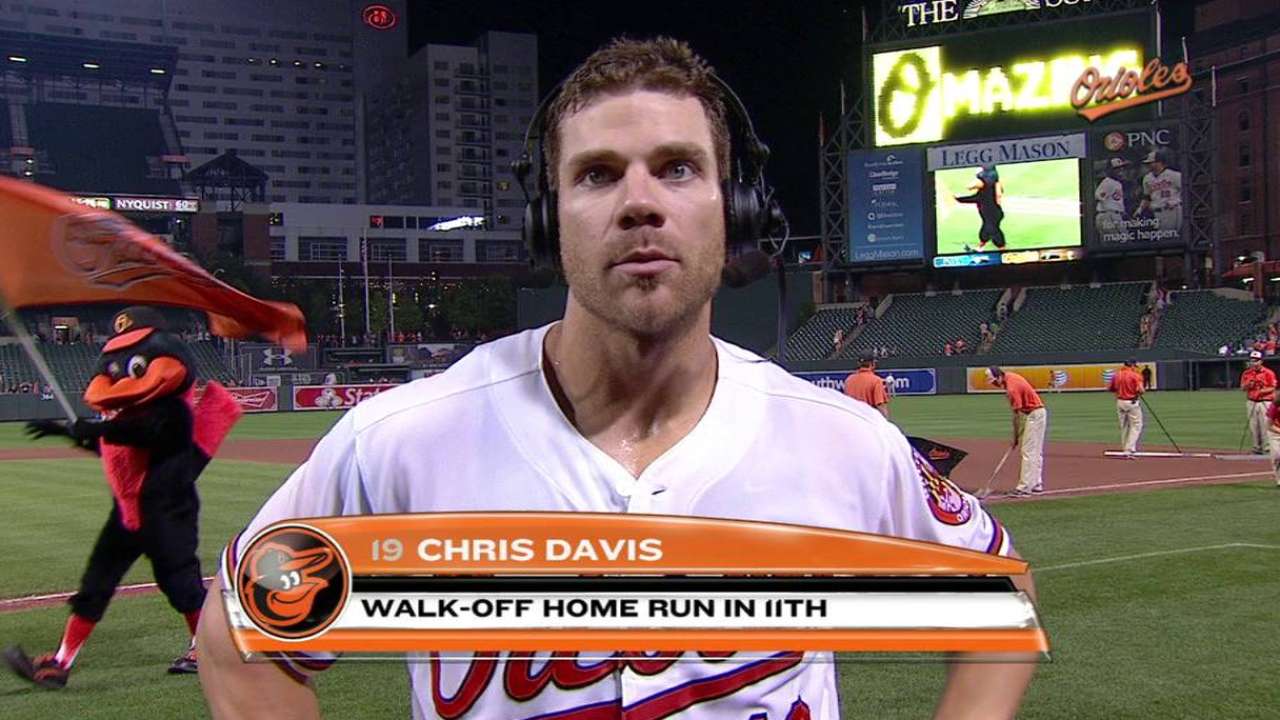 BALTIMORE -- With the Orioles down 11 runs in Tuesday night's game, manager Buck Showalter began removing some of the starters prior to the ninth inning and Chris Davis was one of the guys he had in mind. If it's OK with you, Davis said, I'd like to finish this thing.
And when the slugger hit a two-run homer in the bottom of the ninth inning, he gave Showalter a look before trotting the bases.
On Wednesday, Davis went deep twice, but the first baseman didn't need to shoot any glances. Davis' towering homer to deep center in the bottom of the 11th inning snapped the O's six-game losing streak with a 7-6 walk-off win over the Rays.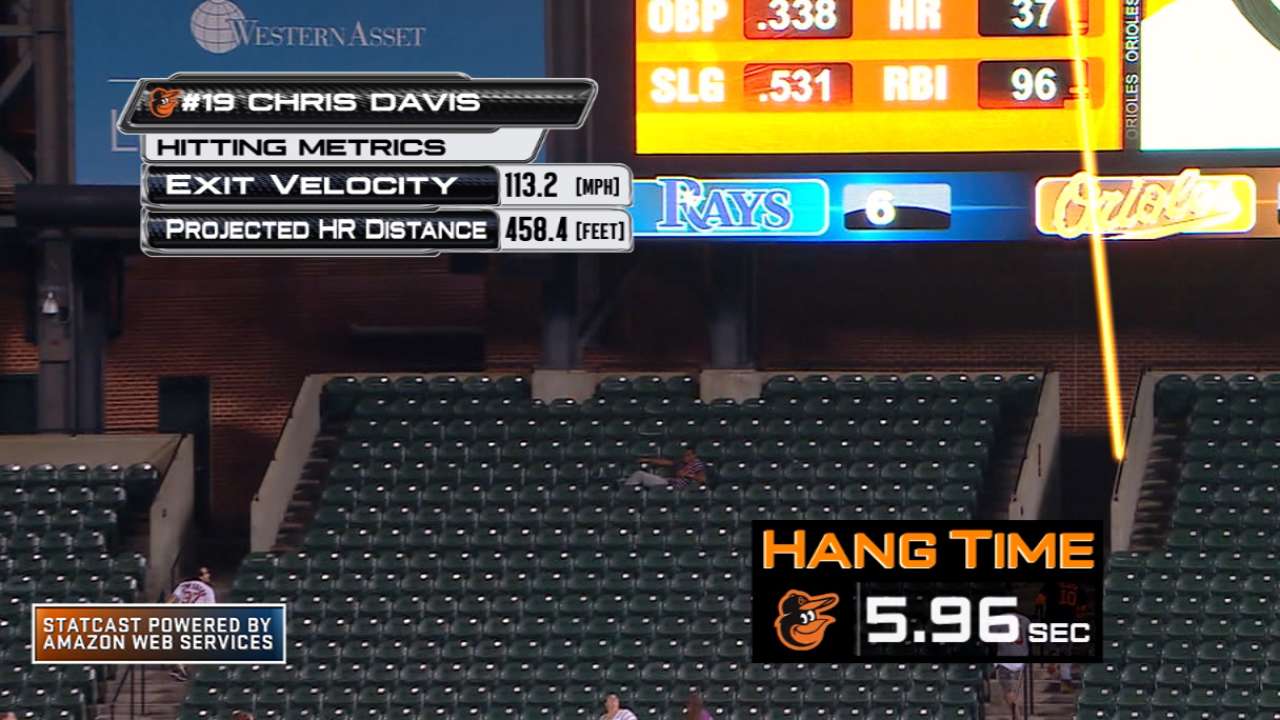 "The guy's going to hit 40 home runs and drive in 100 runs," Showalter said. " Him playing the last inning or two [Tuesday] night might have been the key to tonight and the rest of our season. Those are the little things that go unnoticed. It's always about the endgame and sum of the work. It's a long, grinding season. It's one of those where you wait until the smoke clears and look back at it. But right now, you're in the moment and on every pitch.
• Cut4: Davis rips his pants, then goes back to crushing homers
"Can you imagine having that type of power at your finger tips? Every time you swing the bat. And people get frustrated when he doesn't do it every time out. Can you imagine how frustrated an athlete gets like that? I think he wears it real well all things considered and the expectations he's created by his talent."
Davis' homer, off Rays reliever Matt Andriese's 3-0 pitch, gave the O's their second win in 14 games and helped them avoid what would have been their second consecutive home sweep.
"I was so tired at that point that I was just really happy. I really didn't watch it," Davis said of his walk-off homer, his 38th of the season. "At that point in the game I was taking whatever I could get. Someone said it almost hit the scoreboard. I don't know about all that. I didn't see where it landed."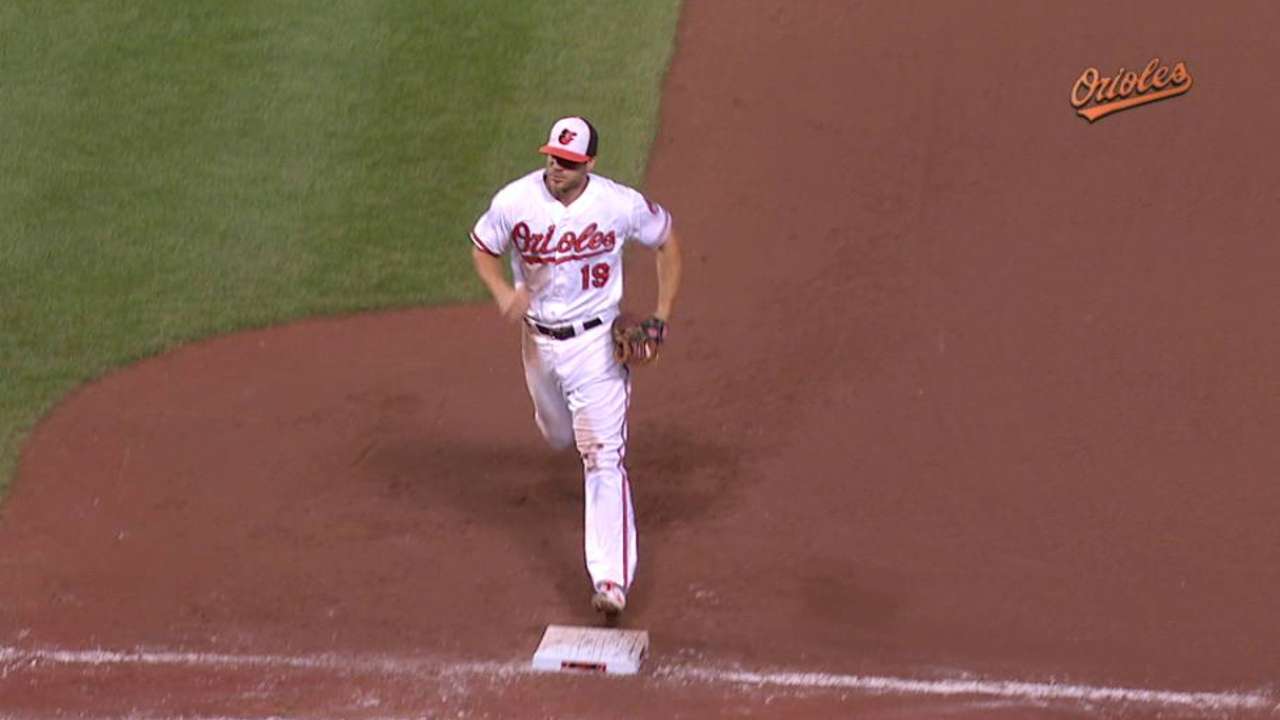 He was just glad it went over the wall.
"Just about everything that could go wrong has gone wrong. Some of it is self-inflicted, some of it is not," Davis said said. "We're scratching and clawing, trying to get a win. That was a big one for us."
Brittany Ghiroli is a reporter for MLB.com. Read her blog, Britt's Bird Watch, follow her on Facebook and Twitter @britt_ghiroli, and listen to her podcast. This story was not subject to the approval of Major League Baseball or its clubs.