Bochy seeks determination, not excuses
LOS ANGELES -- Finished yelling at umpire Mike Winters, Giants manager Bruce Bochy calmly deleted an item from the list of his team's shortcomings for skeptics to cite.
If the Giants miss qualifying for the postseason, their subpar performance in one-run games inevitably will be considered a factor. All three of the defeats the Los Angeles Dodgers pinned on them in this series, which concluded with Wednesday's 2-1 setback, fit in that category. The Giants fell to 16-21 in one-run games, including nine defeats in their last 10 games of this sort.
Bochy acknowledged the obvious. A ballclub must execute properly and perform at or close to its best to win these decisions. Then he dropped an intriguing fact about the Dodgers: They've lost the same number of one-run games, though their percentage is better (20-21) than San Francisco's.
Bochy made his point without behaving as if he were trying to make a point. While handing the Giants their fifth consecutive loss, the Dodgers climbed to a season-high 18 games over .500 (75-57). Though winning close games often reflects a team's quality, all that really matters is winning, period.
And the Giants (69-64), who trail first-place Los Angeles by a season-high 6 1/2 games in the National League West, believe they can win enough of their final 29 games to resume pressuring the Dodgers.
Having finished their 26-game stretch against winning teams with a 10-16 mark, the Giants will play their next 22 games against sub-.500 clubs. The Dodgers' schedule is nearly as soft, though they must face the Angels and Pirates during that span.
First baseman Brandon Belt employed the mathematics of hope to explain why the Giants must continue to strive. Referring to the Giants' four-game rematch against Los Angeles at AT&T Park from Sept. 28-Oct. 1, Belt said, "If we can gain a game a week going into that series, we're in pretty good shape."
Moreover, though the Giants will inevitably confront some formidable pitchers in the coming weeks, they're unlikely to face any duo that can match Los Angeles' Zack Greinke, who muted them Tuesday, and Clayton Kershaw, who dominated them Wednesday with a complete-game, 15-strikeout effort.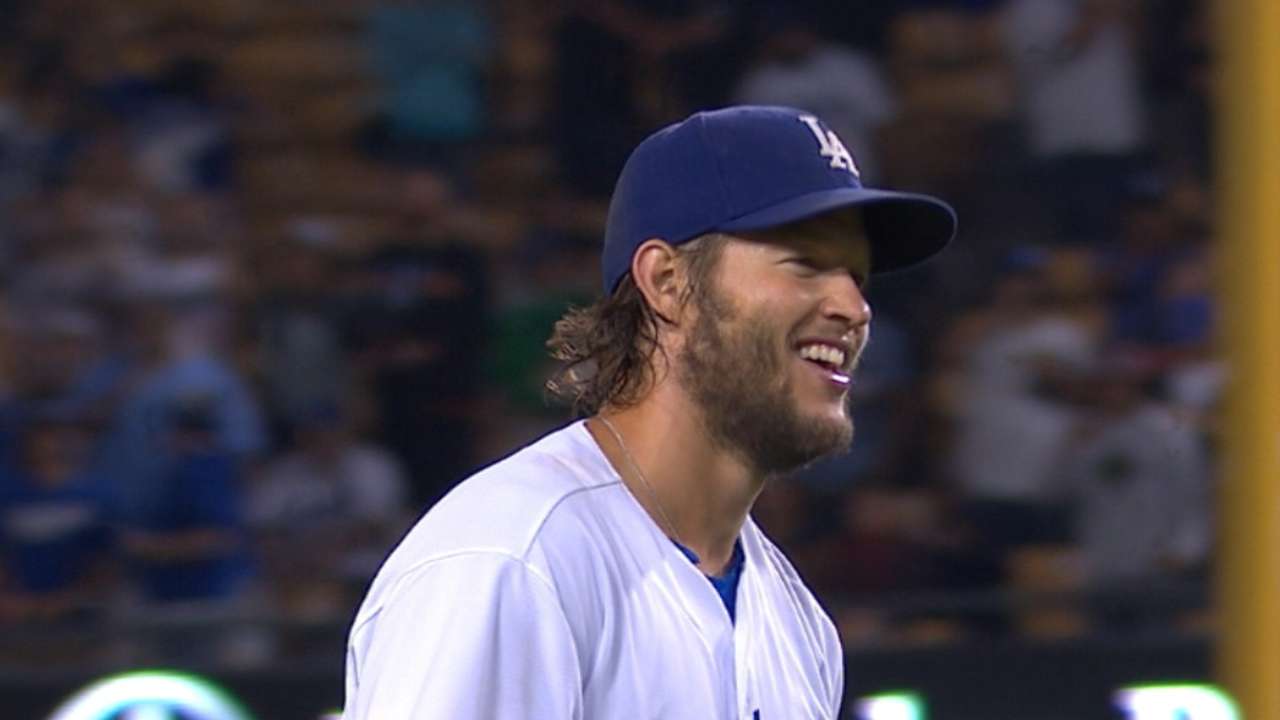 Matt Duffy, who prolonged the Giants' hopes with a two-out, ninth-inning single, said that Kershaw's "slider/cutter" was particularly devastating. "He was throwing it harder than he has in the past," Duffy said. Though Kershaw was laboring somewhat toward the end, as his pitch count escalated to a career-high-matching 132, Duffy said, "A guy like him is going to be able to reach back when he needs it."
Behind Mike Leake's seven resolute innings, the Giants remained competitive, which made Bochy combative. Winters ejected him for the second night in a row for complaining about balls and strikes.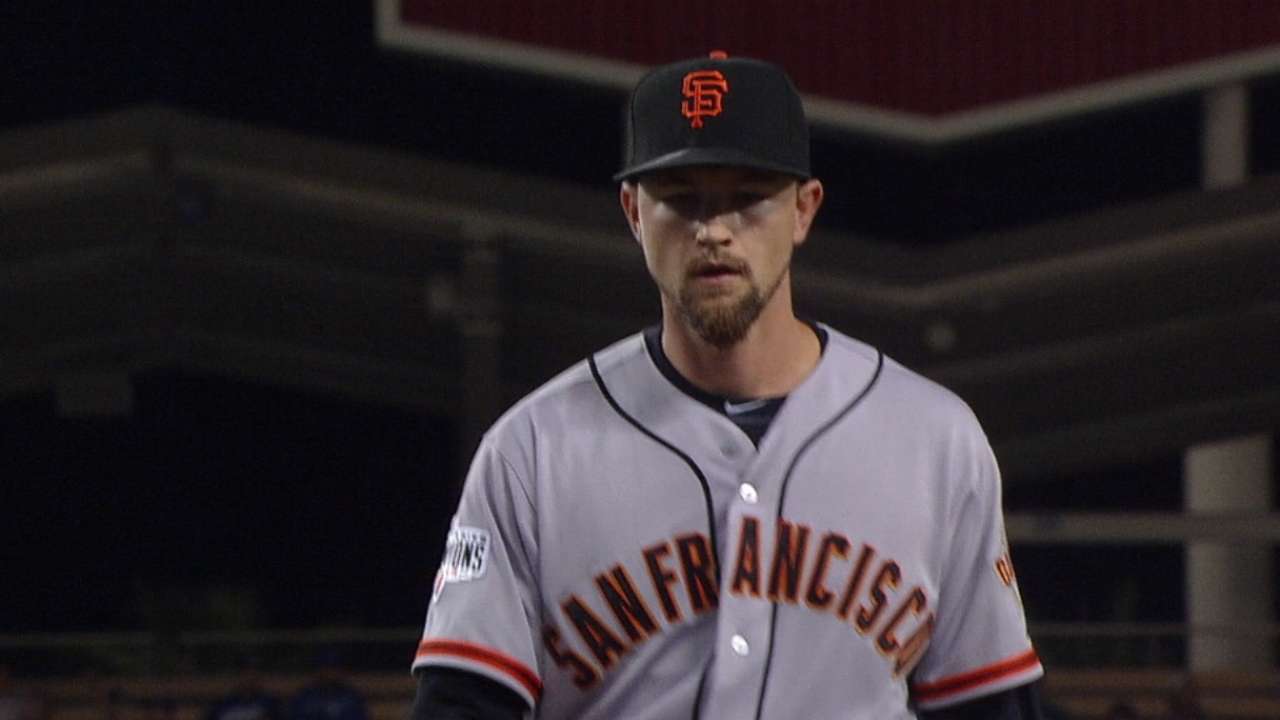 This time, Bochy was dissatisfied with Winters' ruling that Belt, who led off the eighth inning, struck out on a checked swing. Winters, stationed at third base, made the call in response to a Dodgers appeal. Hollering at Winters from his perch in the Giants' dugout, Bochy whipped off his cap and waved it at the umpire in disgust. Winters motioned to signal that Bochy was ejected, which prompted the skipper to leave the dugout, stalk toward Winters and continue his argument at a closer proximity.
It was Bochy's fifth ejection of the season. On Tuesday, Bochy questioned the judgment of Winters, who was working home plate, on a called third strike to Alejandro De Aza with runners at second and third base and one out in the seventh inning.
"I don't have anything to say about it," Bochy said when asked about Winters. "He didn't go [translation: Belt didn't swing]. It's just frustrating. That's all I'll say."
Chris Haft is a reporter for MLB.com. Read his blog, Haft-Baked Ideas, follow him on Twitter at @sfgiantsbeat and listen to his podcast. This story was not subject to the approval of Major League Baseball or its clubs.