Cuthbert belts 1st MLB homer in huge game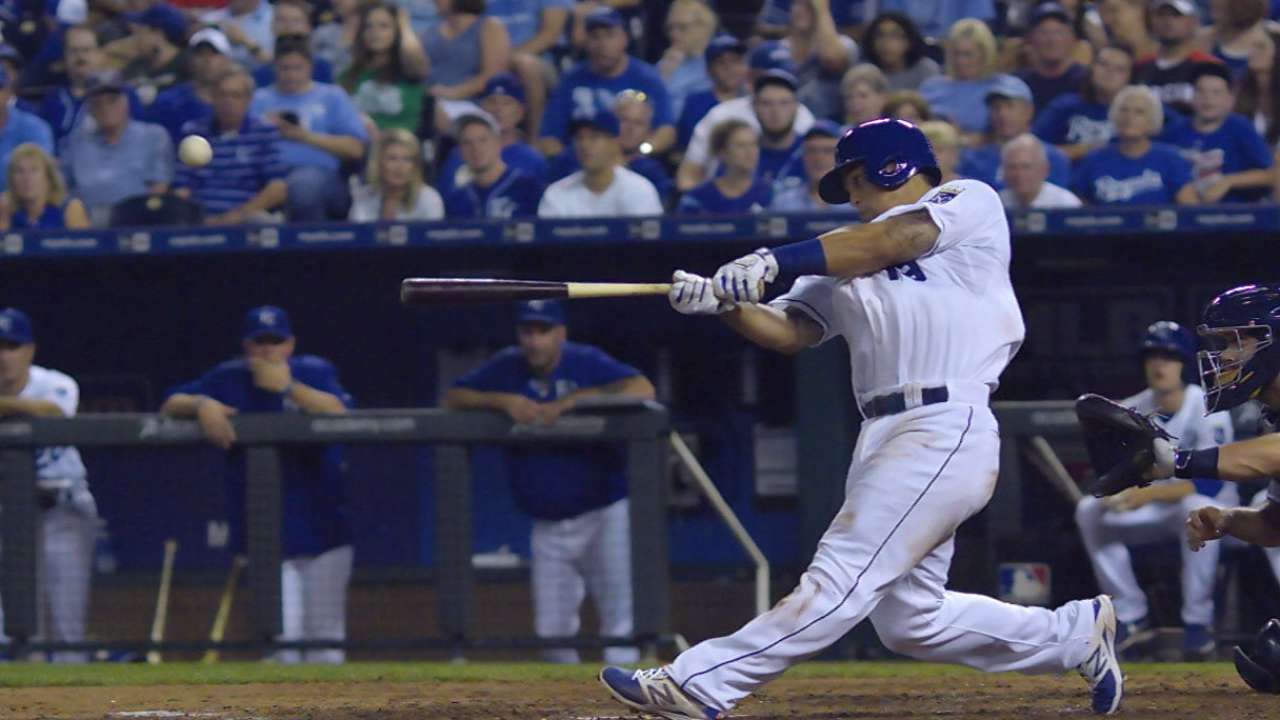 KANSAS CITY -- Royals rookie Cheslor Cuthbert would like to get the baseball from his first Major League home run. But so far, no luck.
Cuthbert drove a two-run homer into the left-field corner, part of his four-RBI Wednesday night in the Royals' 12-1 win over the Tigers.
"I don't know [where the baseball is]," Cuthbert said. "Hopefully, I can get it soon.
"If I find it, I'll give it to my mom."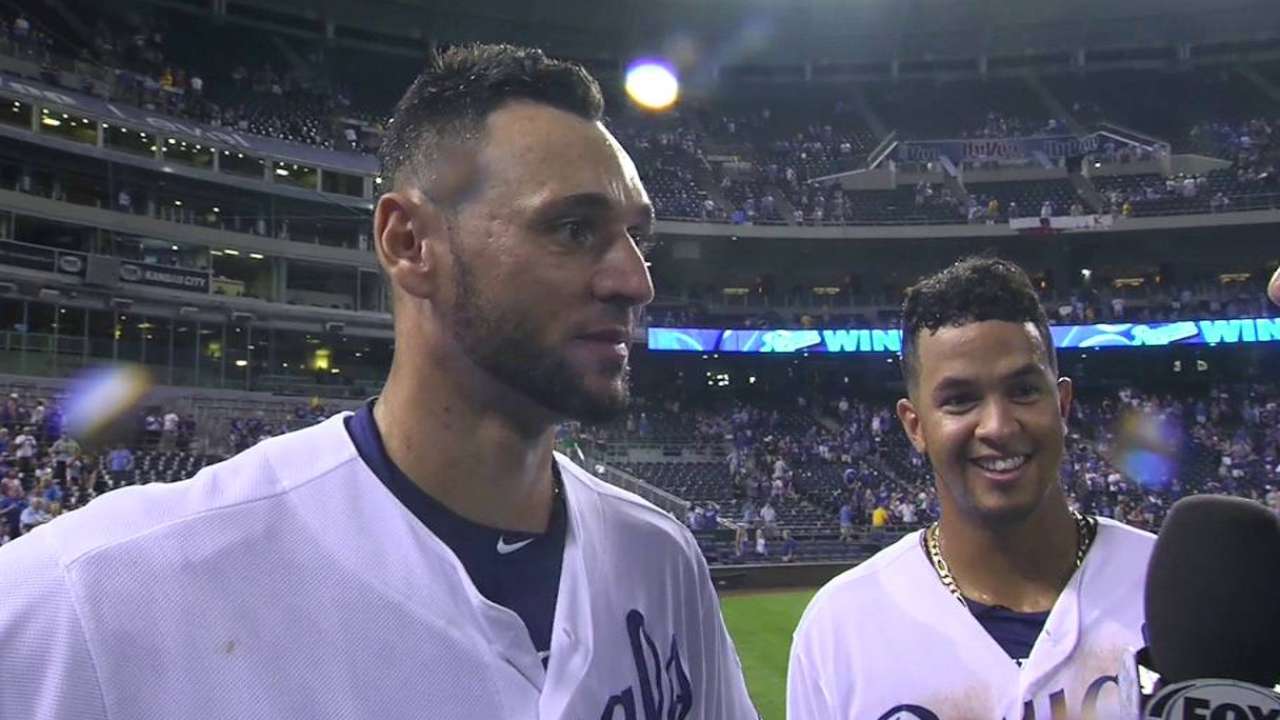 Cuthbert impressed the Royals and manager Ned Yost earlier this season during a callup, and once again drew Yost's praises on Wednesday.
Cuthbert also had a two-run single off Detroit starter Randy Wolf in the second inning, and he made two fine defensive plays at third base.
"He's been very, very good since he's been here," Yost said. "He's been a very solid performer defensively and he's mixing up some big hits. Then hitting his first big league homer ... that was cool because that was a pitch that was inside, and to keep that ball fair was impressive."
Cuthbert said he jumped on a slider he knew might be coming from Wolf.
"I faced this guy last year in Triple-A," Cuthbert said. "I had an idea what he would throw to me."
Cuthbert then got something he wasn't expecting -- a demand for a curtain call.
"Really surprised me," Cuthbert said. "The fans, that's something. The support makes us play harder every day."
Cuthbert's day was just part of a home-run barrage by the Royals. Ben Zobrist started it off with a blast in the first inning.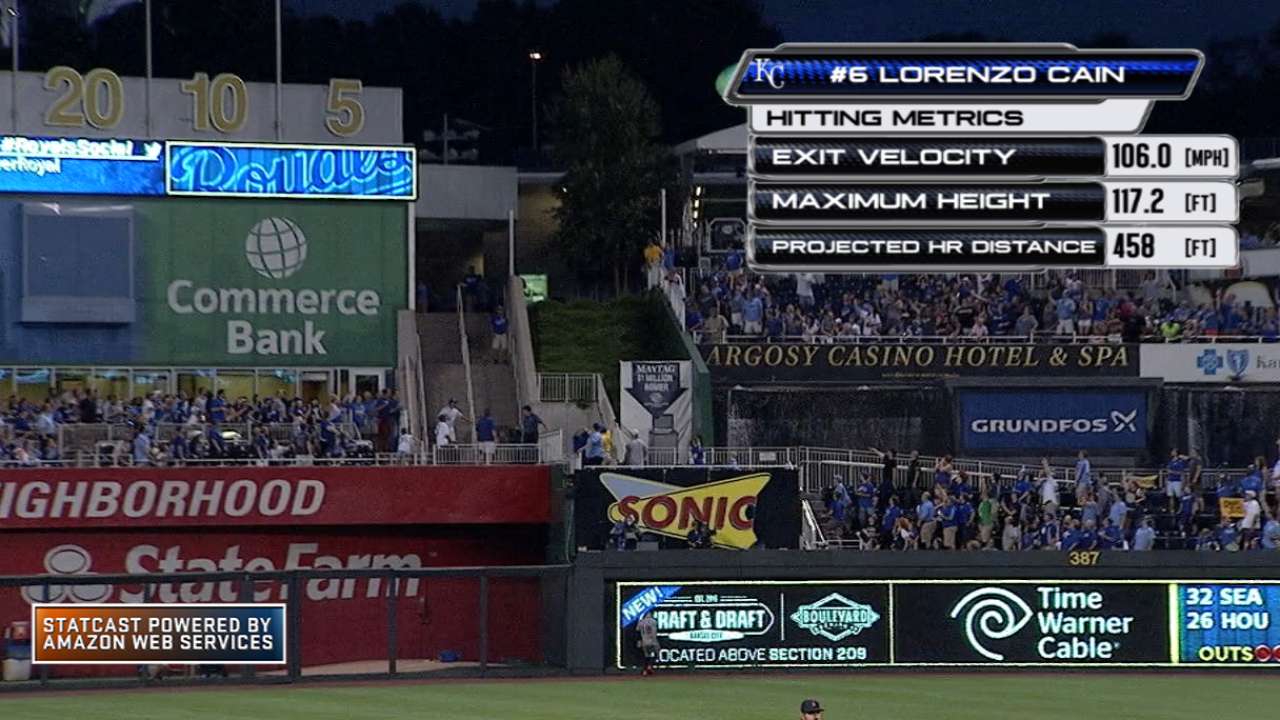 Then, Cain drilled a homer to left -- projected by Statcast™ to land 458 feet away from the plate -- in the third.
"Once I get it, lately, it's been going really far," Cain said. "Most of my homers have went a long distance, I guess. I don't know. Just trying to put a good swing on it. It jumped off the bat tonight. Definitely felt good."
In the fourth inning, Kendrys Morales clubbed his 17th homer, a three-run shot to center field.
Jeffrey Flanagan is a reporter for MLB.com. Follow him on Twitter at @FlannyMLB. This story was not subject to the approval of Major League Baseball or its clubs.