Goldschmidt on paternity leave for birth of first child
D-backs 1B likely to return by Saturday, Hale says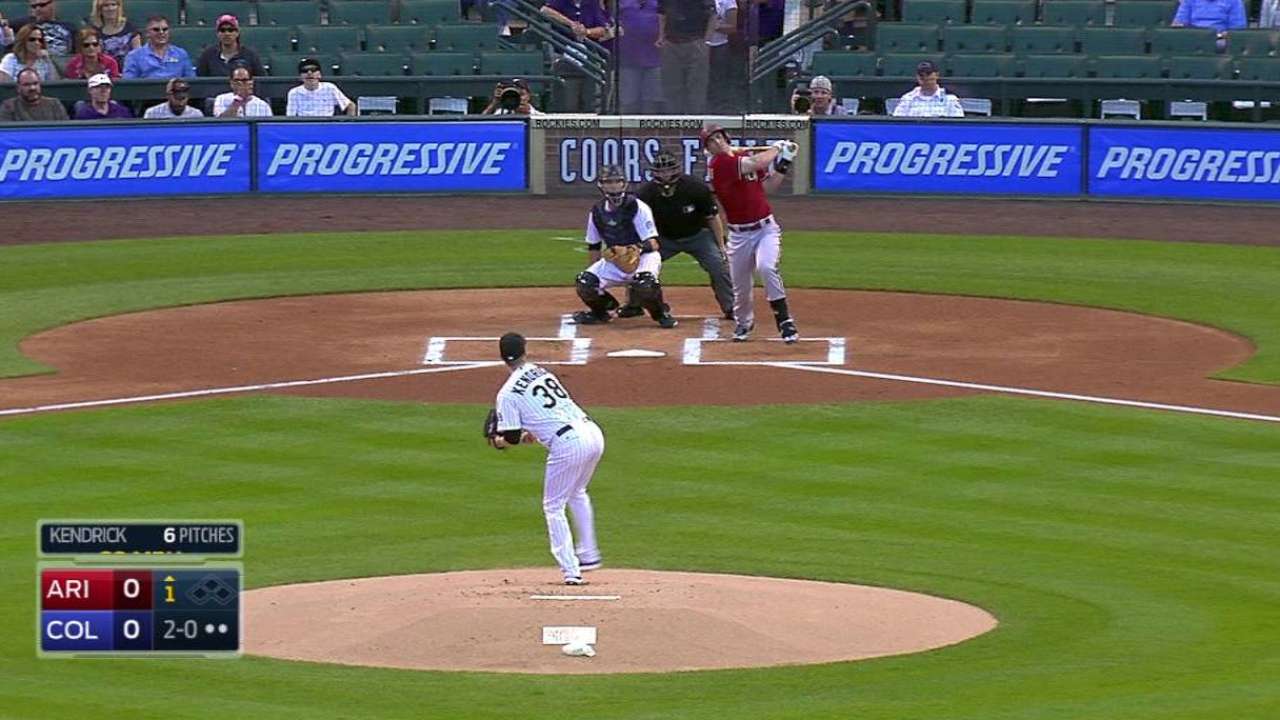 DENVER -- D-backs first baseman Paul Goldschmidt left the team following Tuesday's day-night doubleheader to return to Phoenix to be present for the birth of his first child.
Goldschmidt, according to manager Chip Hale, will likely rejoin the team Saturday in Chicago.
"This is how it was planned," Hale said. "The baby stayed in this long. It's amazing. He kept telling me, here's how we're going to do it. I'm like, yeah, sure, you're going to have to leave a game in Phoenix or Monday night you're going to have to leave. But everything went well."
Hale told Goldschmidt on Tuesday not to worry about how late the game went, that he would get Goldschmidt out of the game and on the plane on time.
"He was excited," Hale said. "But he was concerned about us winning those games. He was very concerned about the team and he was very concerned about his wife and the baby. I think this is a great situation where he can get everything off his mind and he can come back fresh on Friday or Saturday for us."
Steve Gilbert is a reporter for MLB.com. Read his blog, Inside the D-backs, and follow him on Twitter @SteveGilbertMLB. This story was not subject to the approval of Major League Baseball or its clubs.