For Phils, no shortage of future talent at short
Starting with No. 1 prospect Crawford, club's pipeline loaded at premium position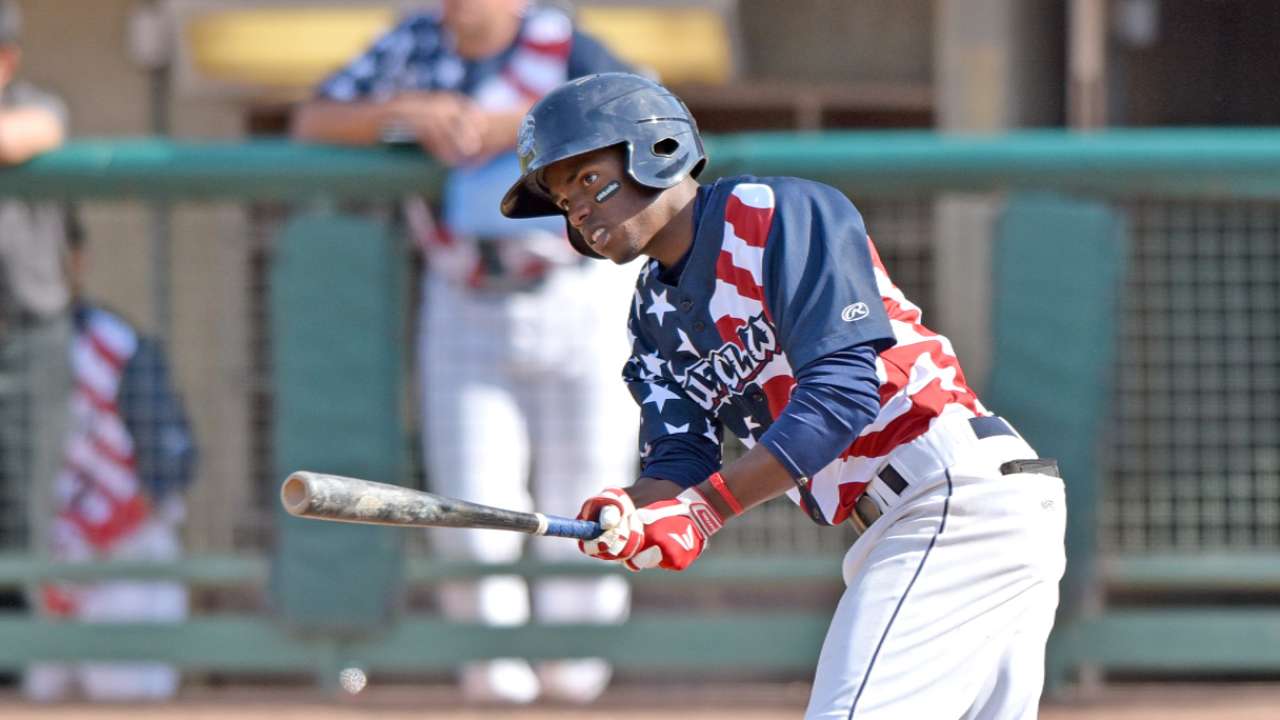 CLEARWATER, Fla. -- The people who run the Phillies' farm system faced a logjam. They had three young shortstops who normally would have been slotted into the Gulf Coast League roster. Except that, obviously, none would get enough playing time.
So they came up with a creative solution. Jonathan Arauz and Arquimedes Gamboa stayed with the Rookie-level team in Clearwater. They alternate between second base and short. Daniel Brito went to the Dominican Summer League to continue his development.
"We've basically done that with [Arauz and Gamboa] to get them at-bats," GCL Phillies manager Roly de Armas said. "Just flip-flopping it. It isn't going to hurt them to learn another position, but they're legit shortstops. And don't forget about Brito. It's nothing that he did. We just had to find playing time and, over here, how could we figure out the rotation with three quality shortstops?"
This, of course, is a good problem for a team to have. One of the oldest and truest clichés in baseball is that there's no such thing as too much pitching. Similarly, an organization can never be oversupplied at shortstop, a premium position.
"We're pretty fortunate," said Joe Jordan, the Phils' director of player development. "We have more than our share, and hopefully we can keep polishing them up."
At the big league level, Freddy Galvis is a plus defender who leads the team in hits. And he's still only 25 years old. Right behind him his J.P. Crawford, the Phillies' first-round pick in 2013 and MLBPipeline.com's No. 1 Phils prospect. He's 20 years old and already at Double-A Reading.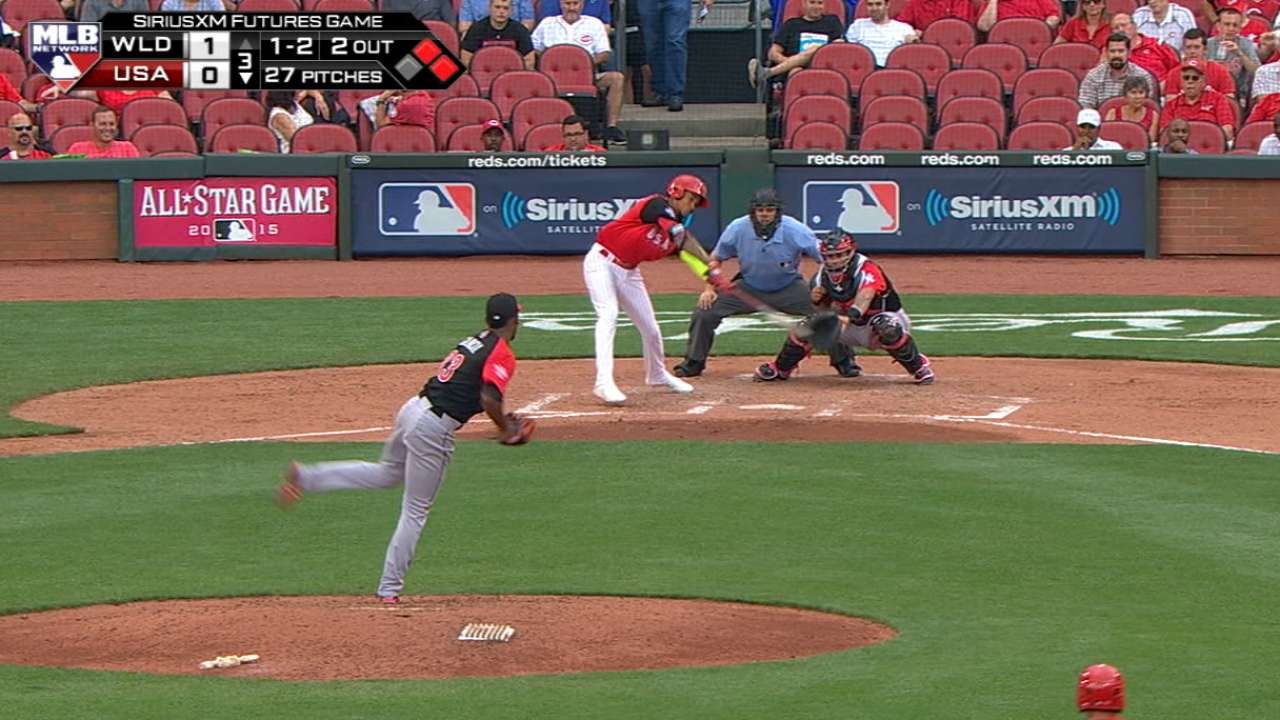 It's the lower classification, though, where the shortstop position really resembles planes stacked up over Philadelphia International Airport.
At Class A Advanced Clearwater, Malquin Canelo is already in his fourth professional season even though he doesn't turn 21 until Saturday. He's ranked as the Phillies' 23rd-best prospect. A .216 career hitter up until this season, Canelo started the year batting .311 at Class A Lakewood. He's continued to make adjustments since his promotion with a .242 average.
"The [hitting] things we're working on with him, it's there and then it goes away," Threshers manager Greg Legg said. "The offense, I think, is going to come later when he learns where he needs to get his body to let those quick hands fire. And he's strong for his size [5-foot-10, 150 pounds]. There's a lot of good there. He's so young. Sometimes I catch myself forgetting how young he is.
"It's real fun to watch him play short. It's kind of unique. It's not your traditional backhand, throw over the top. It's throwing from all different angles and they're all right there. It's kind of a natural. He does things naturally. He's very creative out there. He doesn't miss too much. He's one of those guys who takes hits away."
Said Jordan: "Canelo, to me, is the best defensive shortstop we have in our system. Including everyone."
Then there are Arauz, Gamboa and Brito.
Arauz, the Phils' 29th-ranked prospect, signed as a free agent out of Panama last season. He's hitting .254 and is an eye-catching defensive player. Not bad considering Arauz just turned 17 in August.
"He's a switch-hitter whose swing works from both sides," Jordan said. "He's an exciting young player. He can really play. He's not one of these tooled-up kids. He looks like he really has a feel to play. We're excited about him."
Gamboa, who is hitting .189, may have an even higher ceiling.
"If he gets to his ability, he could," Jordan said.
The 17-year-old Brito, meanwhile, is batting .269 -- with a .383 on-base percentage -- in the DSL.
"It's a pretty good situation to have," de Armas said. "You always want to be strong up the middle. It's hard to find quality shortstops. And we've got some good ones."
Paul Hagen is a reporter for MLB.com. This story was not subject to the approval of Major League Baseball or its clubs.