Tucker called up, inserted into Astros' lineup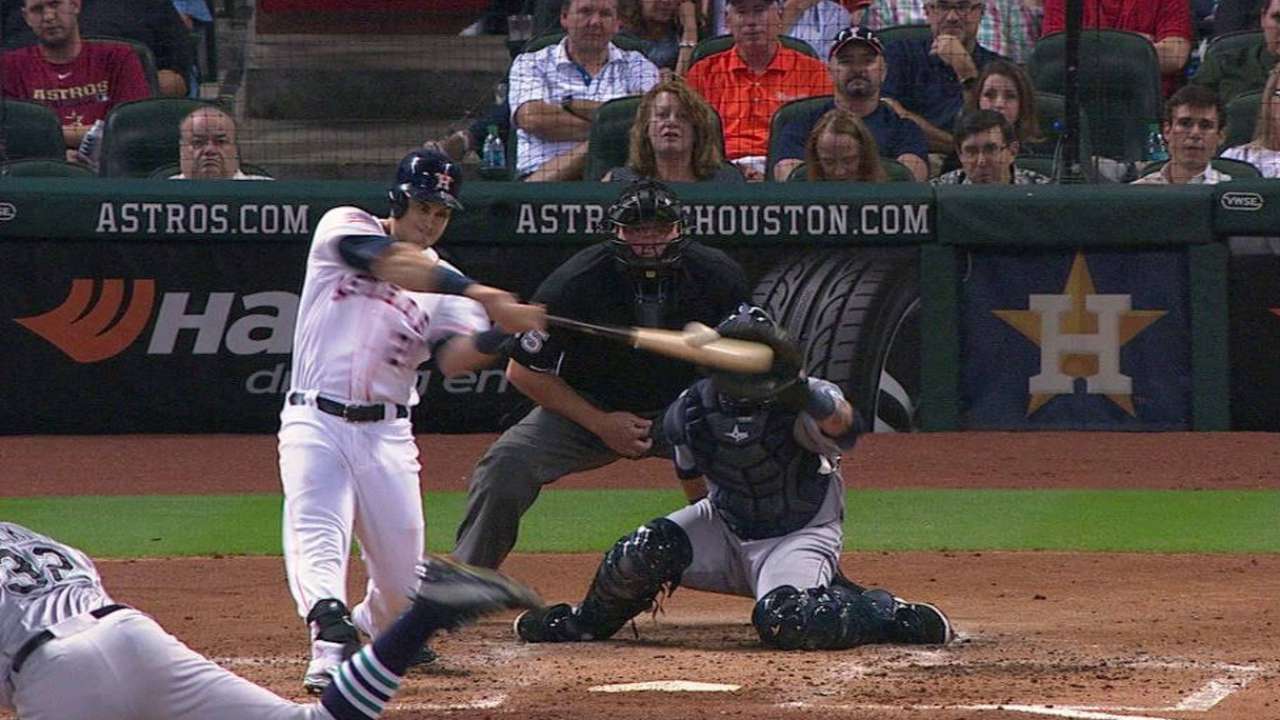 HOUSTON -- Back from a 10-day stint at Triple-A Fresno, Preston Tucker joined the Astros on Wednesday as the club's fourth September callup, playing left field and batting seventh in his first game back in Houston.
Tucker went 1-for-4 with an RBI single in the Astros' 8-3 loss to the Mariners.
Optioned on Aug. 22 when the Astros called up rookie Lance McCullers, Tucker went to Fresno in search of more consistent playing time that would help his strike-zone discipline and perhaps shorten his swing.
Tucker said he accomplished all he set out to improve, hitting .208 with a homer and three RBIs, with seven strikeouts, in eight games.
"My approach wasn't where I wanted it to be," Tucker said. "Mechanics-wise, when my approach goes, I kind of lose my mechanics, my swing gets a little longer. Just tightened up my zone and pitch selection. I got to see a lot of pitches and got to play a lot of games in a row, which helped me a good bit."
Astros manager A.J. Hinch said Tucker didn't really deserve to be optioned, it was done out of necessity for McCullers, and after Tucker took a day off Tuesday, it was a priority to get him back in the lineup Wednesday facing Taijuan Walker -- a matchup Hinch thought was favorable.
In his last 32 games prior to being optioned, Tucker was hitting .272 with eight home runs, 11 RBIs and four doubles.
"I think I was down there for a reason, to improve on my game and give us a shot to win in September, and I think I did that," Tucker said. "I kind of cleaned up some things I needed to work on, and knowing that I'd be up here to help the team was huge for me, too."
Chandler Rome is an associate reporter for MLB.com. This story was not subject to the approval of Major League Baseball or its clubs.