Fantasy Closer Report: Edition 23
Machi replaces struggling Tazawa at back end of Boston's bullpen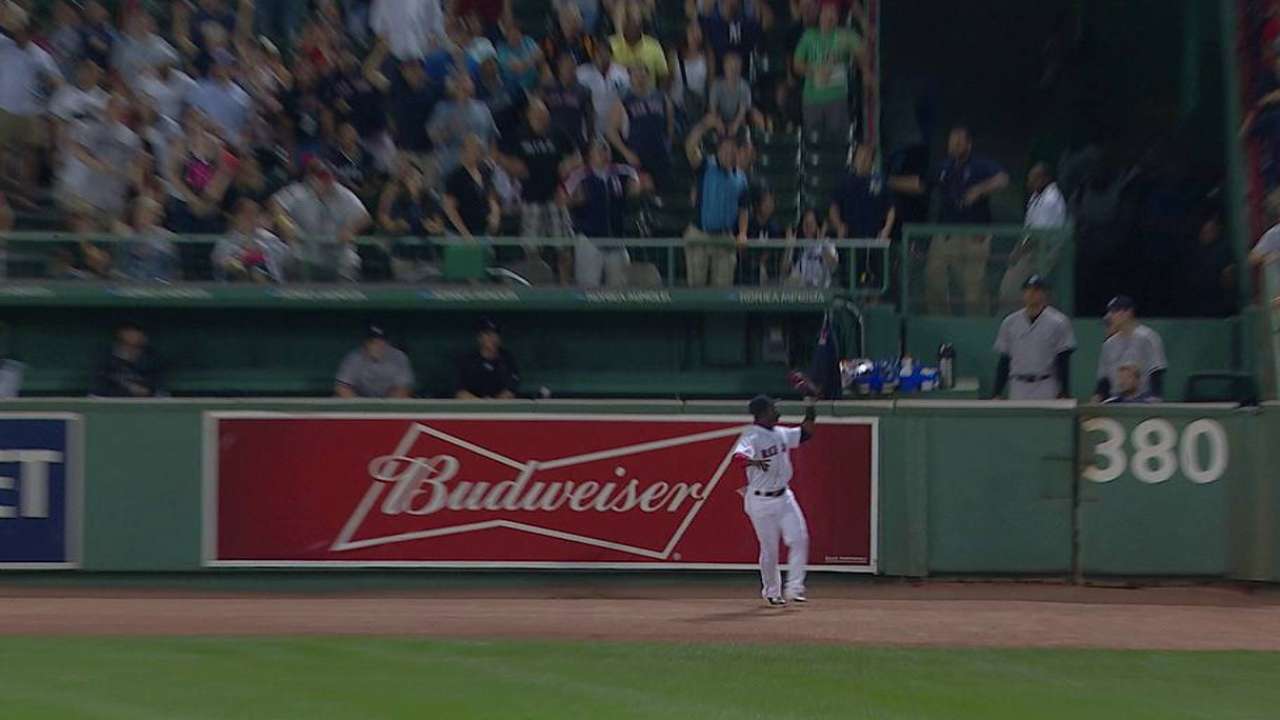 Junichi Tazawa out, Jean Machi in
It's happening. Machi is a closer in the year 2015. This outcome has been rumored since Koji Uehara was put on the disabled list earlier this month, but it never seemed like it was a real possibility. Tazawa was too obvious of a candidate to be next in line, and he did get the first chance.
Unfortunately for those who picked him up, Tazawa struggled a great deal. In the month of August, he tossed 9 2/3 innings with a 9.31 ERA while allowing a 1.092 OPS. Even more concerning for Tazawa, who is usually a dominant strike-thrower, was his 0.5 K:BB ratio in that time. If you haven't already, now is the time to drop him. Tazawa has been overworked for the past few years, and that could be contributing to his woes. He likely won't pitch much more in 2015, and he almost certainly won't have any fantasy value.
Machi has neither overwhelming stuff nor strong control, which contributed to him being less than an ideal fantasy option in San Francisco and Boston. One positive thing about him is that he does induce a good number of ground balls. There really aren't any other options in the Red Sox's bullpen, so Machi should be able to rack up some saves down the stretch. Just don't expect him to help in any other areas.
Oakland's bullpen is still unclear
Sean Doolittle is back from injury. The rest of Oakland's bullpen has struggled this season. These two things should've combined to make Doolittle the closer -- sooner rather than later -- but nothing has happened on that front just yet. As of this writing, Drew Pomeranz remains in the ninth-inning role for the A's. For those of you who grabbed Doolittle when he came back from the disabled list, don't be too worried. Pomeranz has hardly been a rock this season, and he is coming off a blown save on Sunday. Pomeranz shouldn't have too much of a stranglehold on that position, and he could give way to Doolittle at any moment. On the other hand, we're at the end of the fantasy season, and every save counts right now. If you have room and need a save or two this week, Pomeranz could be available and hold on to his job long enough to make his addition worth your while. If you've already locked up a playoff spot, Doolittle should be able to help you by the time your postseason starts.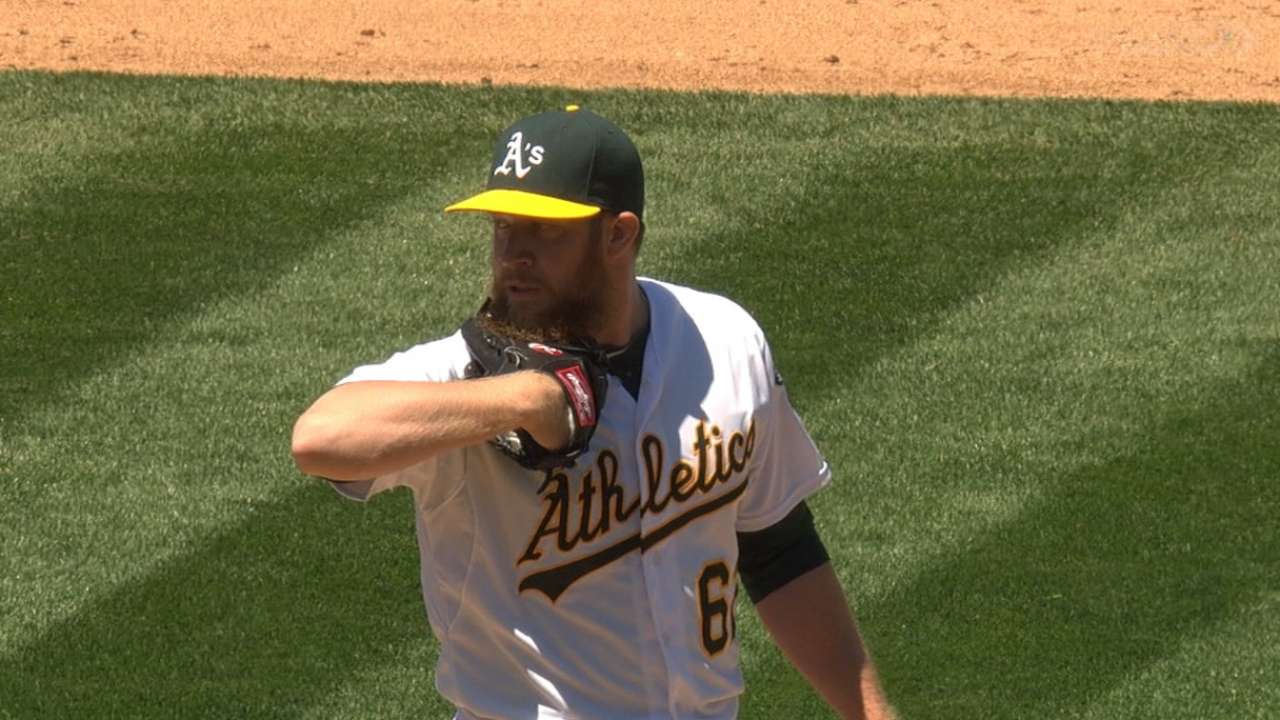 Bruce Rondon struggling
After Joe Nathan got hurt very early in the season, Joakim Soria ran with the closer's job until he was dealt to Pittsburgh at the Trade Deadline. After that, Alex Wilson took over, but he quickly gave way to Rondon. Once a highly touted young reliever, Rondon has big stuff that lends to huge strikeout rates, but he struggles in almost every other area. Rondon was solid when he first took over the job, but the last two weeks have been rough, and there could be more change coming soon. Rondon has allowed runs in four of his past five outings, including three runs in less than an inning on Sunday. For now, his job appears to be safe, but it's a situation to keep an eye on as the week progresses. Wilson is also coming off a rough outing, but he has had a mostly solid August and would be the best guess to be next in line.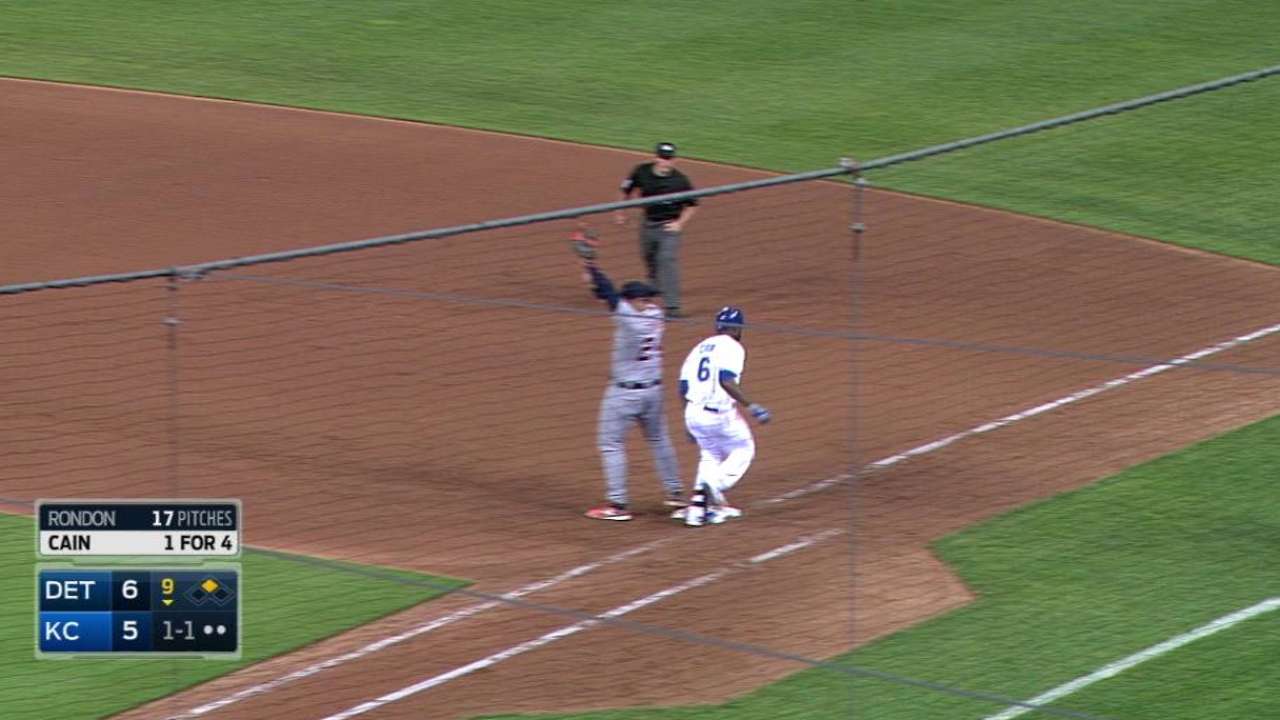 Twins holding Glen Perkins back for now
Minnesota has been one of the biggest surprises in all of baseball, and Perkins has been a big part of its success. He continued to emerge as one of the best fantasy closers in baseball for the first half, picking up 28 saves prior to the All-Star Game, with a 1.21 ERA. While there looked to be some regression heading his way, Perkins was still a valuable commodity heading into the second half. Instead, he's been bothered by injury issues this month, and he has picked up just three saves since the break. Perkins is back on the mound, but he's dealing with back spasms. Kevin Jepsen has been phenomenal since being traded to the Twins, and he has filled the closer role admirably in Perkins' absence. Jepsen may be the best pick for saves this week among players who could realistically be available.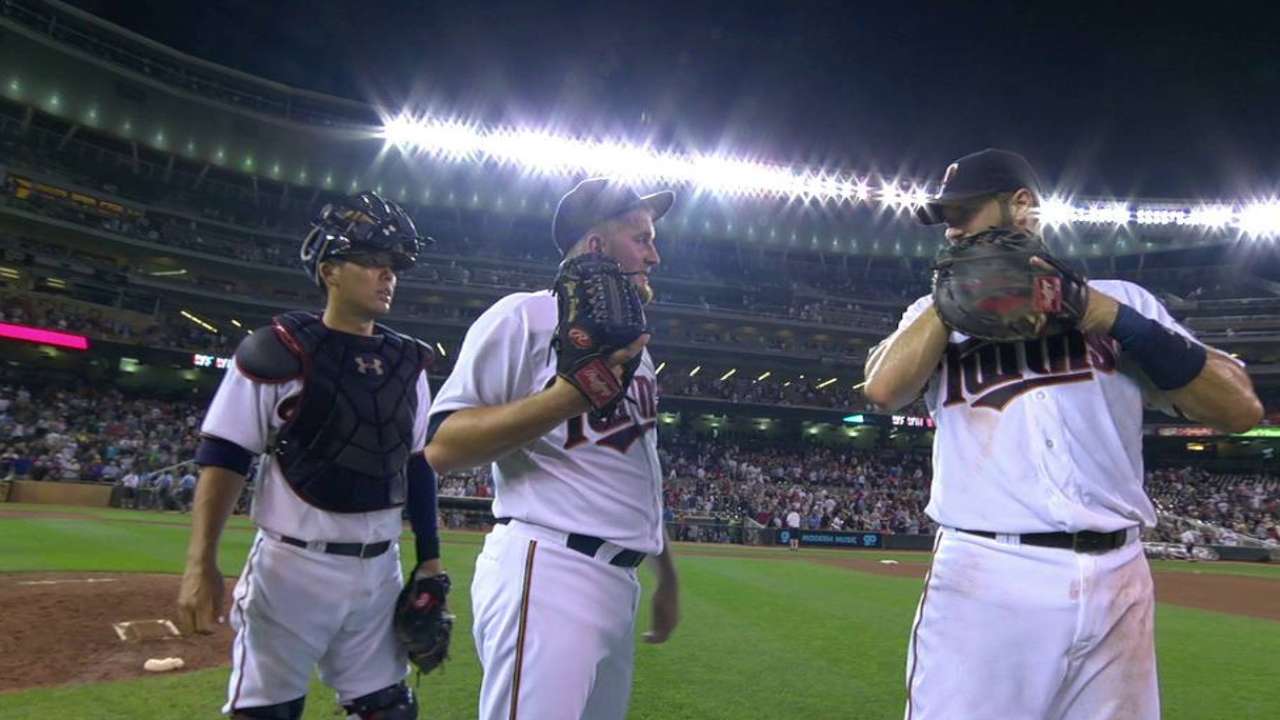 Quick hits
• Greg Holland is reportedly dealing with some elbow soreness, and with the Royals close to locking up a playoff spot, it's fair to expect plenty of rest for him down the stretch. Wade Davis should obviously benefit from this, but with him likely seeing some rest too, don't be surprised by some token saves from Kelvin Herrera in September.
• Remember when the Blue Jays' bullpen was going to stop them from making the playoffs? They've found one of the better one-two punches in the league in Roberto Osuna and Aaron Sanchez. That duo should scare the rest of the American League East for a long time.
A version of this story originally appeared on Baseball Prospectus.
Matt Collins is a contributor to MLB.com. This story was not subject to the approval of Major League Baseball or its clubs.