MLB.com Columnist
Roger Schlueter
Stats of the Day: Greinke joining top RHPs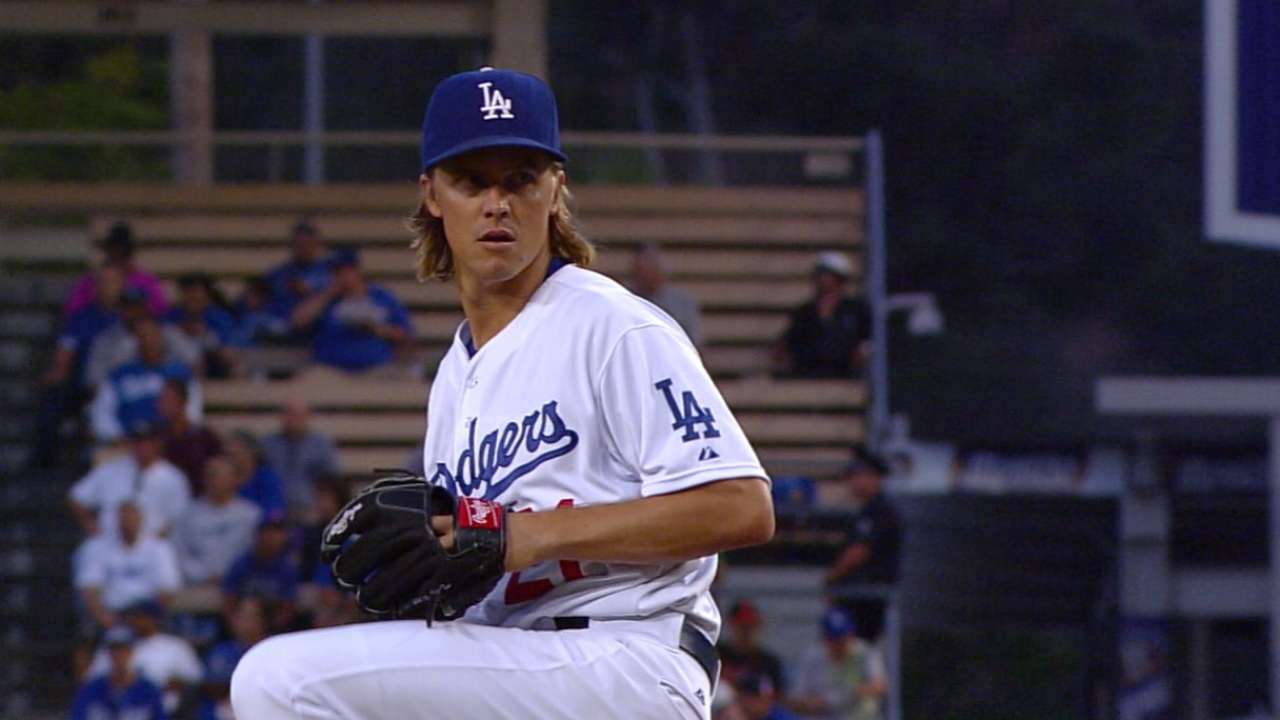 Here are five interesting items from around the big leagues on Tuesday …
• Zack Greinke allowed a run in 7 1/3 innings and picked up the win as the Dodgers defeated the Giants, 2-1. Looking at qualifying right-handers since 1893, Greinke's 235 ERA+ would put him between Walter Johnson (240 in 1912) and Christy Mathewson (230 in 1905), with the ninth best; his 0.846 WHIP would place him below the 0.842 from Three Finger Brown (1908) and Pete Alexander (1915) and above the 0.853 from Bob Gibson (in 1968), for the 10th best.
• Although the Rockies dropped a pair to the D-backs, Colorado's third baseman Nolan Arenado homered in both ends of the doubleheader and closed out Tuesday leading the National League in home runs (with 32) and RBIs (with 98). The last NL third baseman to claim the home run and RBI crowns in the same season was Howard Johnson, who paced the Senior Circuit with 38 and 117 in 1991.
• Kyle Schwarber hit his 13th home run of the season -- a go-ahead two-run shot in the seventh -- to propel the Cubs to a 5-4 victory over the Reds. Schwarber has played in 48 games in 2015. Miguel Sano clubbed his 14th homer of the year -- a game-tying solo shot in the seventh that helped the Twins to an 8-6 win over the White Sox. Sano has played 50 games in 2015. Both Schwarber and Sano are playing in their debut seasons. The most homers hit by a first-year player who ended that freshman year with fewer than 90 games is 23, by Bob Horner in 1978 (he played 89 games).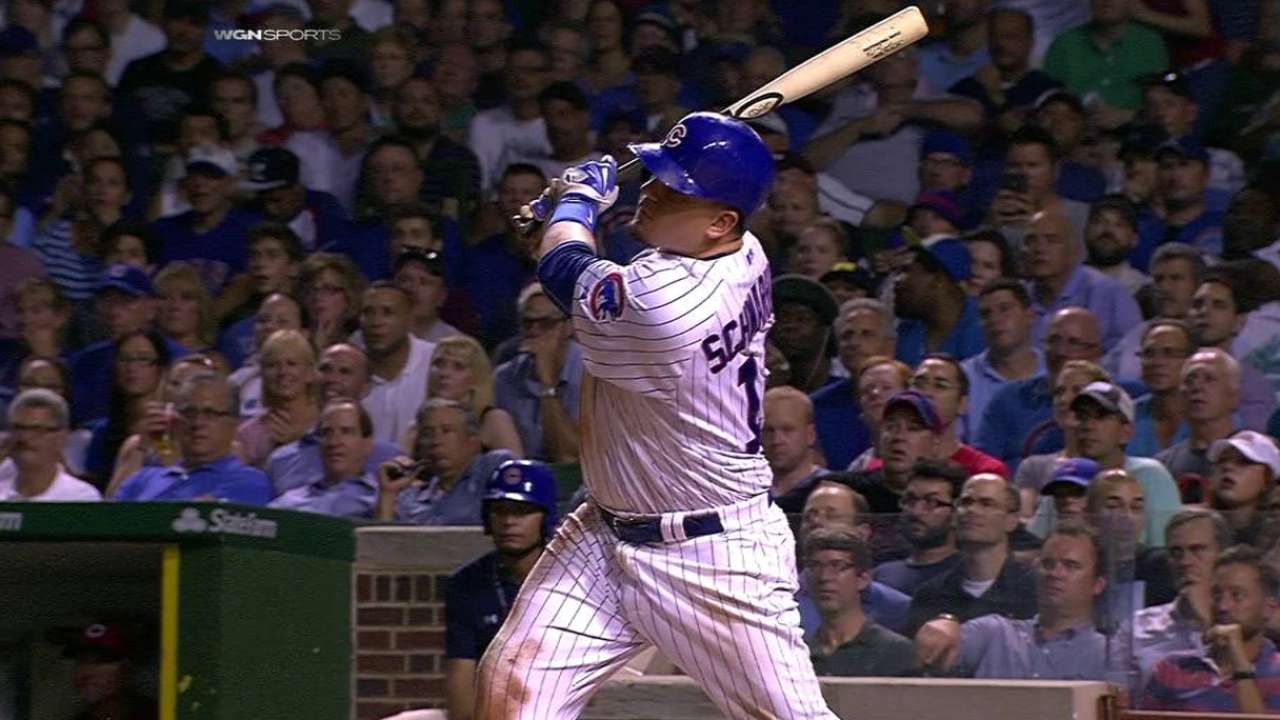 • In Chicago's loss to Minnesota, Chris Sale collected 10 strikeouts for his 13th double-digit strikeout game of the year. Those 13 place Sale in a tie for the 12th most by a southpaw since 1914, with Sam McDowell in 1968 and Randy Johnson in 2004 also having a baker's dozen. Johnson is responsible for eight of the 11 times a left-hander has had at least 14, while Sandy Koufax has two of the remaining three, and McDowell owns the other one.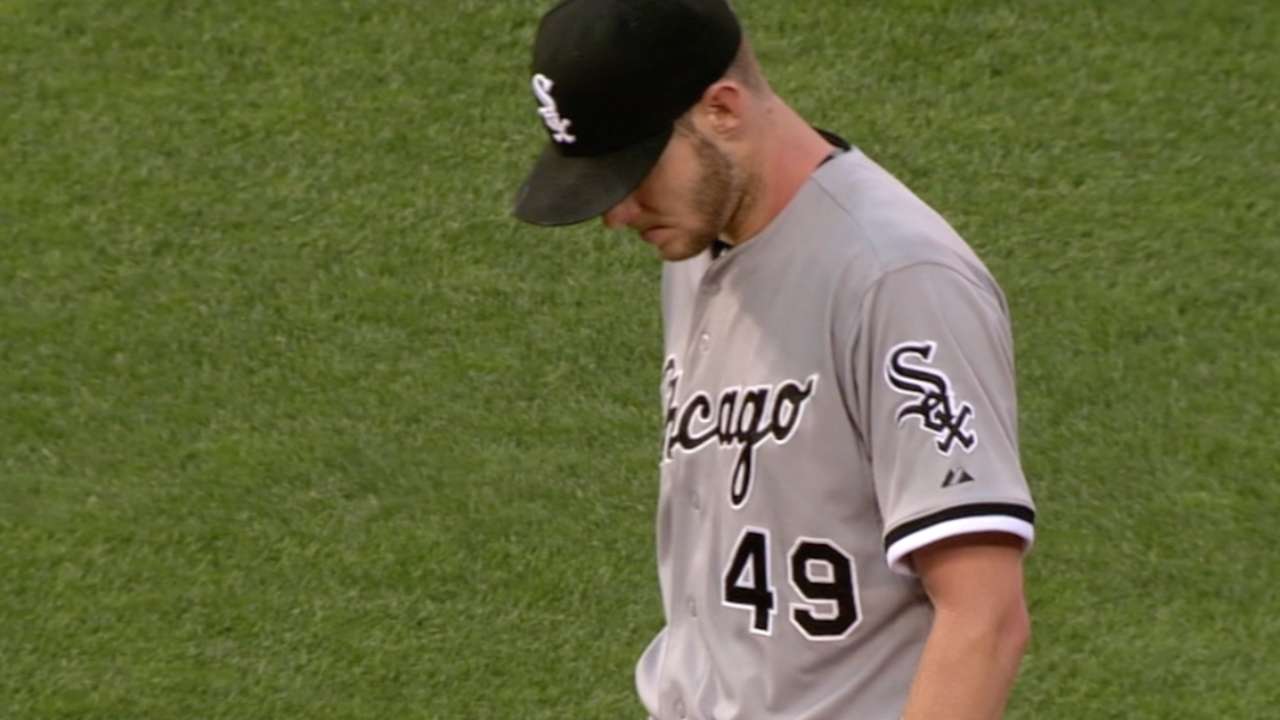 • In the Nationals' 8-5 loss to the Cardinals, Bryce Harper drew two walks to reach 100 bases on balls for the season. It is the sixth time a player in an age-22 or younger season has hit at least 30 homers and drawn at least 100 walks. The six, by OPS+: Ted Williams in 1941 (235 OPS+), Harper (195), Jimmie Foxx in 1929 (173), Eddie Mathews in 1954 (172), Mel Ott in 1929 (165) and Williams in 1939 (160).
Milestone watch for Wednesday
• Ryan Zimmerman has 2,350 total bases. Five more will tie him with Tim Raines for the fourth most in Expos/Nationals history. Zimmerman also needs two homers for 200 in his career. He would be the fifth player in Expos/Nationals history to have at least 200.
• Alex Gordon needs one RBI to tie Carlos Beltran (516) for ninth all-time in Royals history and needs three extra-base hits to tie Willie Wilson (414) for the sixth most in team history.
Roger Schlueter is a contributor to MLB.com. This story was not subject to the approval of Major League Baseball or its clubs.