MLB.com Columnist
Anthony Castrovince
Magnificent 7: The best midseason callups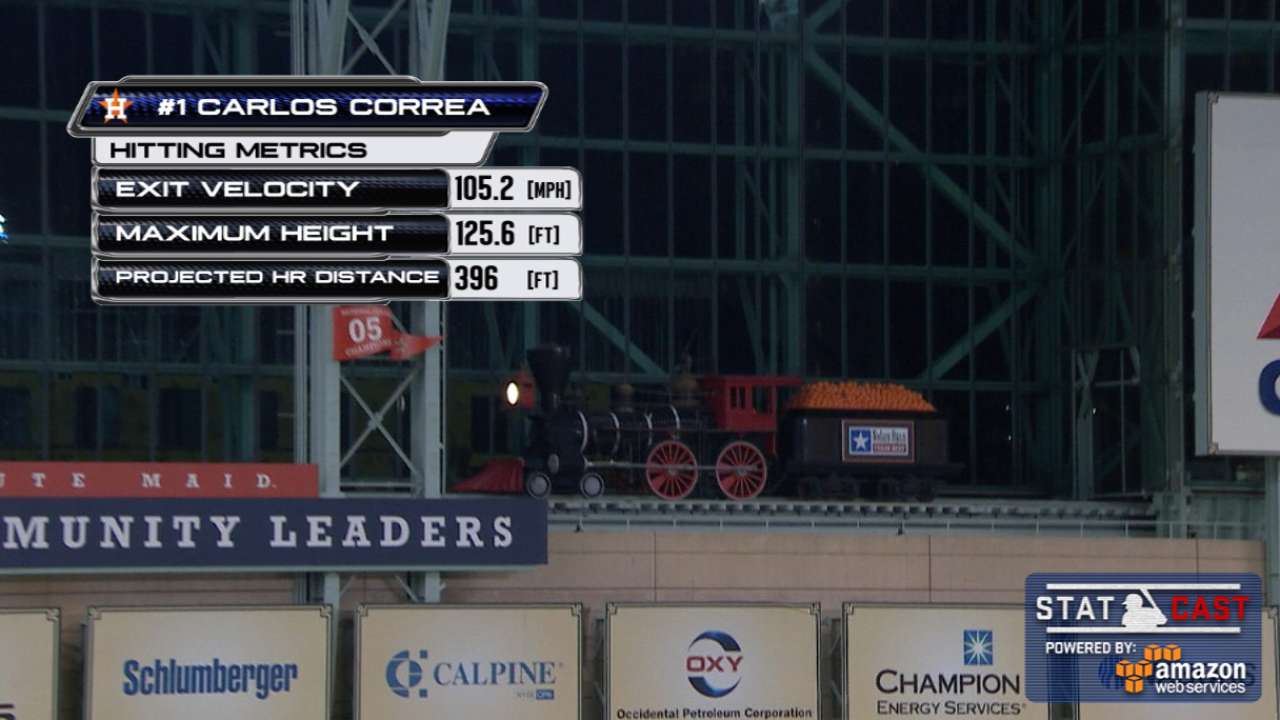 There was a time when September served as the primary point in the Major League schedule to get a look at an organization's best young players. But these days, prominent prospects are thrust into major roles on even the best of ballclubs at just about any time in the schedule. That might have been more evident than ever this year, when 11 of MLBPipeline.com's top 15 prospects were summoned before the All-Star break.
Basically, September came early this year.
With that in mind, I thought it would be interesting to take a look at the best of the midseason callups. I'm going to eliminate guys who were summoned in April and May (the first third of the season), because that doesn't exactly qualify as "midseason" (sorry, Kris Bryant). I'm going to eliminate guys who had big league time prior to 2015 (sorry, Andrew Heaney). And I'm going to eliminate guys whose teams are out of the race (sorry, Taylor Jungmann), because the focus here is on the players who provided a midyear spark for clubs still in the thick of it.
These were the top seven:
7. Luis Severino, Yankees
Severino has basically provided everything the Yankees could have hoped for from a Trade Deadline addition to their rotation -- without, you know, having to give up a Luis Severino to get him.
In five starts, the 21-year-old right-hander has compiled a 2.17 ERA over 29 innings, walking 11 and striking out 29. He hasn't been perfect, and the Yanks have to be careful not to overwork him, but he's serving his primary purpose, which is to keep the Yankees in the game before Joe Girardi hands it off to the big arms in the bullpen.
Severino is the youngest starting pitcher in the bigs this season, but the Yanks have been wowed by his poise and maturity and, on the whole, are very pleased that they trusted him in the midst of the playoff push.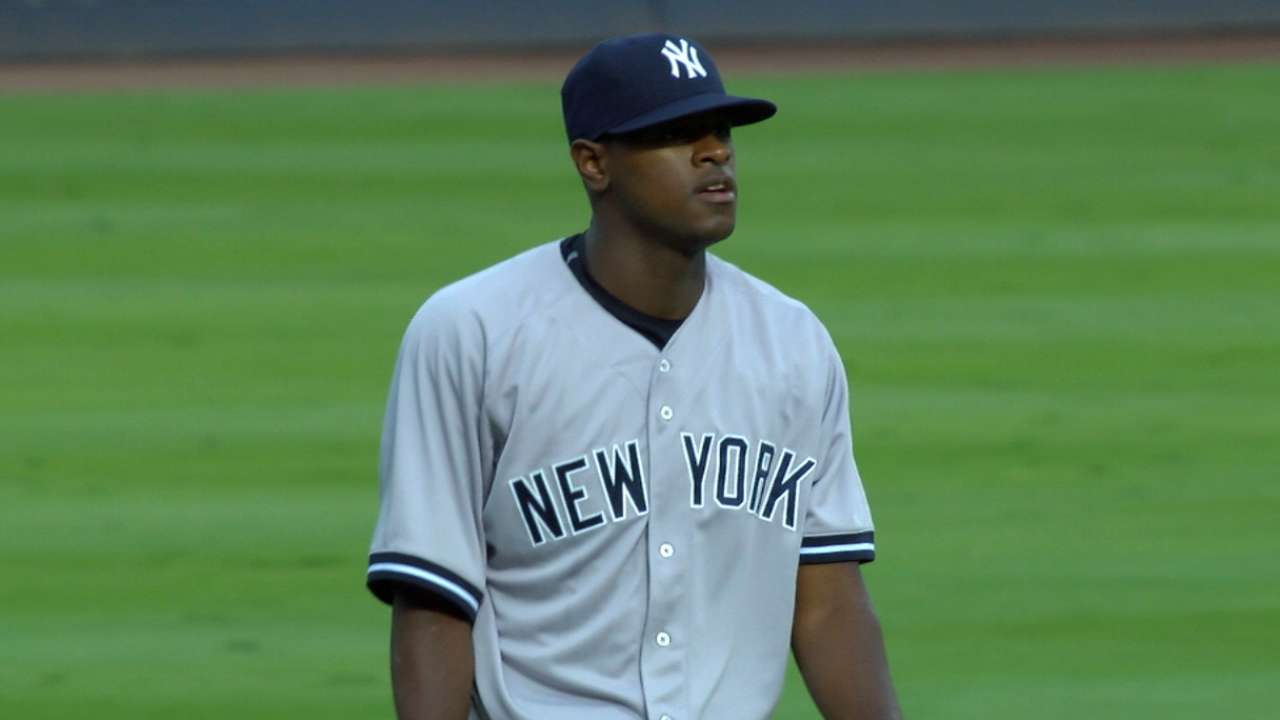 6. Michael Conforto, Mets
Conforto came up on July 24, at a time when the Mets were still very much offensively challenged (remember those days?).
A product of the 2014 Draft, the 22-year-old came straight from Double-A Binghamton after beginning the year at Class A St. Lucie. That's a substantial leap, but Conforto has handled it with aplomb. Three of his first four home runs gave the Mets a tied score or a lead, and he's gotten on base in 39 percent of his plate appearances. This will be remembered as the year the Mets brought in Yoenis Cespedes at the Trade Deadline and watched their offense soar, but Conforto has also been a major part of that rise.
Another Met, left-hander Steven Matz, merits mentioning, as he had two very encouraging outings after his arrival in late June. But a lat injury has so far limited him to just those two starts.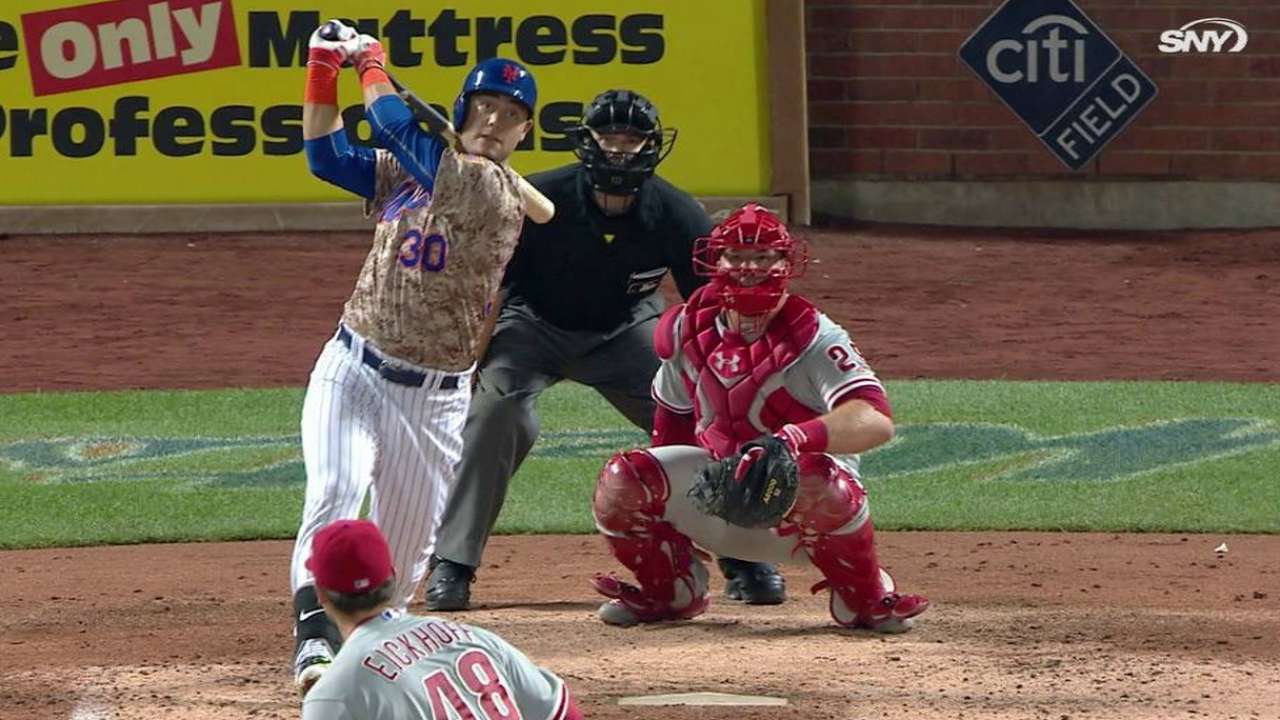 5. Joe Ross, Nationals
Ross lasted just 2 2/3 innings in his start against St. Louis on Tuesday, and he entered the outing with an innings limit looming, which means -- and stop me if you've heard this one before -- the Nats might arguably have their best starter unavailable in the leadup to October.
We weren't even supposed to see Ross much if at all this season, because the super rotation of Max Scherzer, Stephen Strasburg, Jordan Zimmermann, Gio Gonzalez and Doug Fister (with Tanner Roark waiting in the wings) was supposed to be impenetrable. But as you know, the rotation has not been nearly as super as advertised, and Ross, first entrusted with an opportunity on June 6, has surprisingly been the most dependable arm of the bunch, given Scherzer's second-half struggles. Ross, the younger brother of Tyson Ross, walked zero or one batter in each of his first 11 starts, compiling a 120 ERA+ (20 points better than league average) along the way.
You think the Nationals are in much worse shape than expected this season? Just think where they'd be without this 22-year-old kid stepping in and stepping up.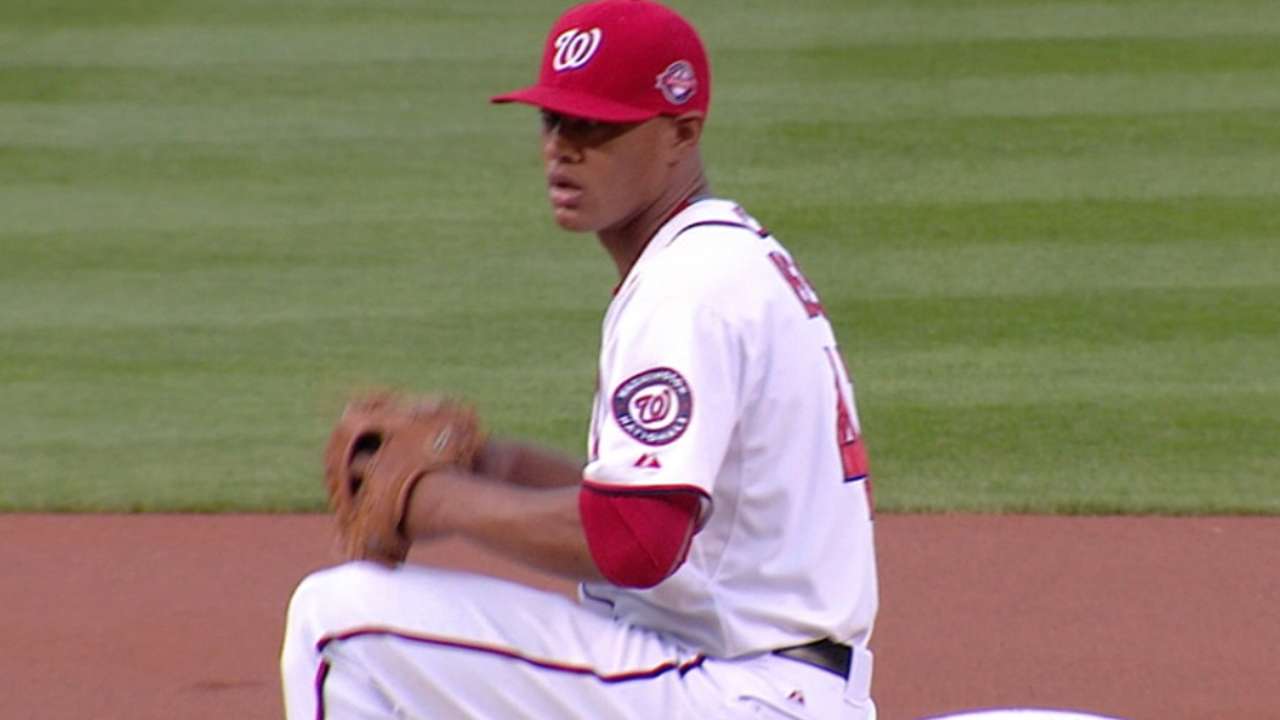 4. Kyle Schwarber, Cubs
This has been the Year of the Cubbie Callup, and while Bryant and Addison Russell have been entrenched in the lineup from the day they each arrived in April, Schwarber had to slug his way into an everyday opportunity.
Schwarber's first six games after his arrival on June 16 (for a trip to American League cities, where he could DH) were bonkers: 8-for-22 with a homer, triple and six RBIs. All that earned him was a demotion back to Triple-A Iowa, because the Cubs wanted him to continue to work on his catching.
Then Miguel Montero had an injury and Schwarber, fresh off his SiriusXM All-Star Futures Game MVP performance, was summoned. He's since proven to be a mainstay, primarily in left field. Because as much as the Cubs might have stressed the need for defensive development behind the plate, Schwarber's bat has been impossible to turn away. In his first 47 games, he racked up 18 extra-base hits, 36 RBIs and a 1.5 WAR. Schwarber has been a big reason why the Cubs went from flirting with a National League Wild Card spot to commanding one.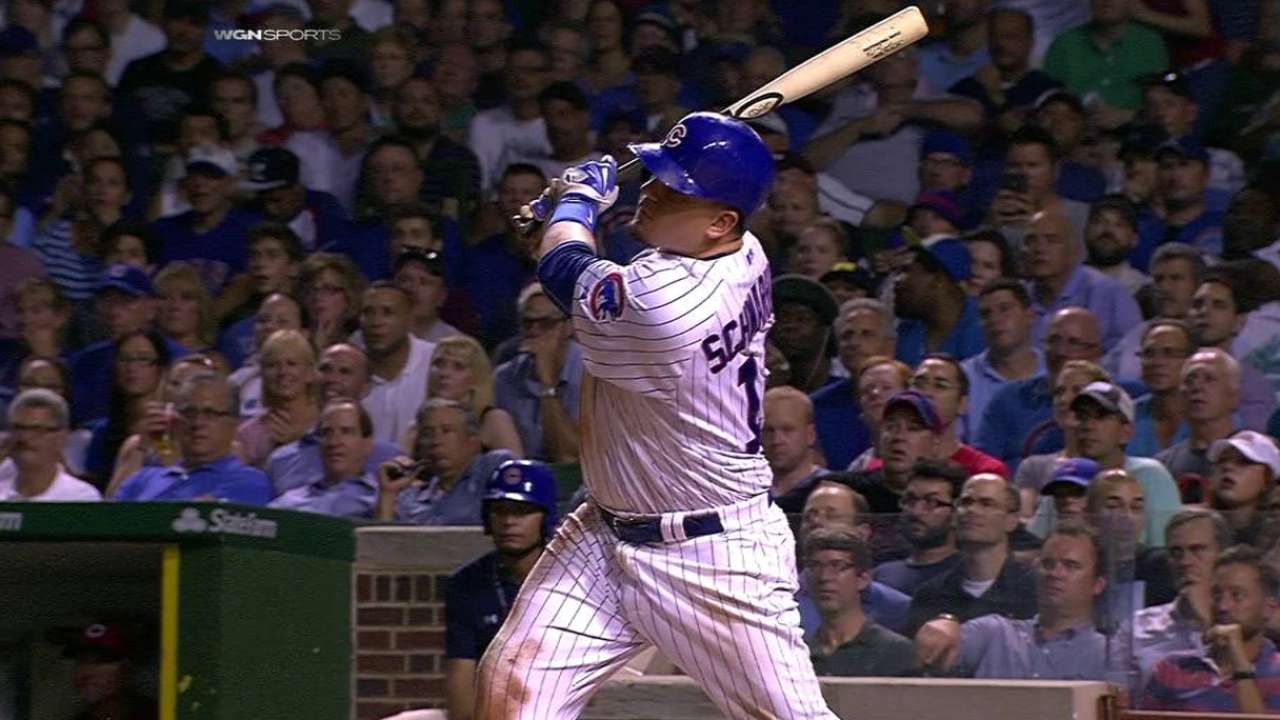 3. Francisco Lindor, Indians
The Tribe is still mathematically alive in the crazy AL Wild Card chase, which is amazing considering the way the team's season started. The Indians have been one of baseball's hottest teams the past few weeks, and Lindor is arguably the biggest reason why. He has fundamentally reshaped the energy and enthusiasm level of this club with his infectious personality. And oh, by the way, Lindor can play a little bit, too.
It took the 21-year-old a good 100 at-bats or so to find his offensive footing, but Lindor is now a reliable presence in the two-hole, where he had a .370/.413/.500 slash line in August. He's been a defensive plus from the day he arrived, and that's had a dramatic effect on the left side of Cleveland's infield. Despite not arriving until June 14, Lindor has already been worth 2.8 Wins Above Replacement.
2. Miguel Sano, Twins
As Minneapolis Star Tribune columnist Jim Souhan put it, it's the "Summer of Sano" in the Twin Cities.
The Twins were a cute story when they rattled off 20 wins in May, but they've remained a legitimate AL Wild Card contender in large measure because of the large man in the middle of their order.
Sano, 22, didn't arrive until July 2, but his impact has been extraordinary. In his first 49 games, he hit 13 homers and 13 doubles, drove in 40 runs and registered a 1.8 WAR mark. Sano strikes out a ton (in 36 percent of his plate appearances), and yet it would be impossible to label his plate discipline as anything other than mature. He has a discerning eye that leads to a strong walk rate and allows him to make the most of his prodigious power.
Minnesota's season has been all about defying expectations. But with Sano quickly establishing himself and Byron Buxton getting his feet wet, the Twins will probably face elevated expectations in the years to come.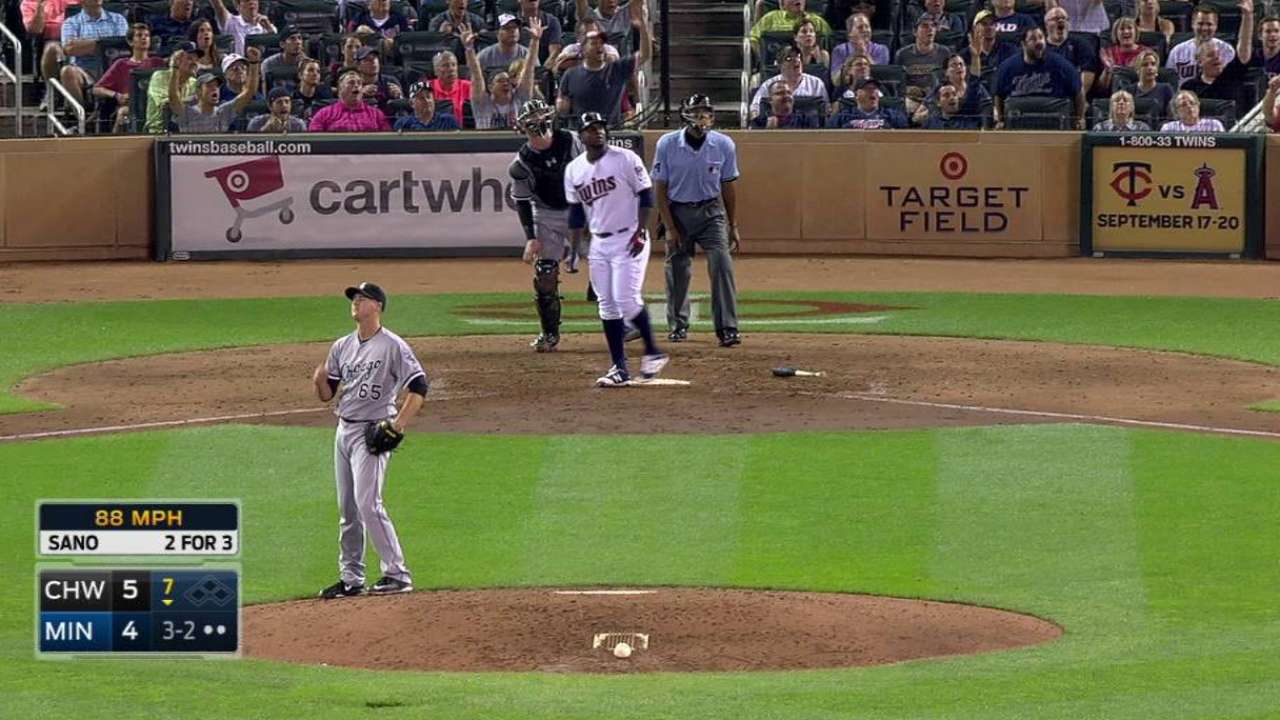 1. Carlos Correa, Astros
It's not often that on Sept. 2, you can point to a kid called up on June 8 and say he's already his league's best player at his position, but I think that's absolutely fair in the case of Correa. He entered September with a .281/.349/.521 slash line. Correa's 16 homers led all AL shortstops, and his 3.1 WAR was second only to that of Boston's Xander Bogaerts, whose 3.6 mark was compiled in 57 more games played.
Correa is the odds-on favorite for the AL Rookie of the Year Award, and there was a good case for him to be an All-Star just five weeks after his debut. The Astros were in good standing when Correa arrived, but he's helped solidify that standing. And with his glove, his power bat that can spray the ball to all fields and his speed, he's quickly asserted himself as one of the game's most captivating players.
My favorite Correa stat? He's 20 years and 345 days old. He's only going to get better.
Anthony Castrovince is a reporter for MLB.com. Read his columns and follow him on Twitter at @Castrovince. This story was not subject to the approval of Major League Baseball or its clubs.