Angels buy into idea of fresh start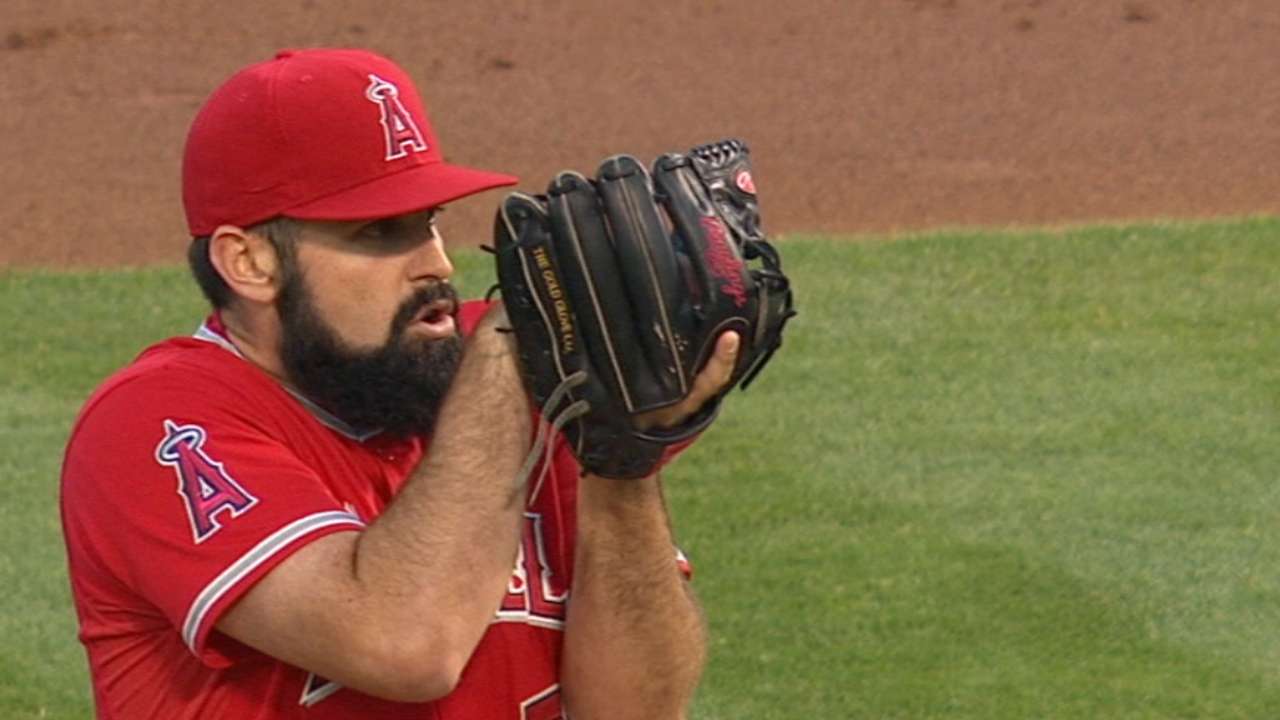 OAKLAND -- The Angels are well aware of how silly it sounds, this notion that the start of a new month can trigger success and rid them of the stench they carried throughout a woeful August. Games come almost every day and slumps are never compartmentalized so conveniently.
Sometimes, though, you just have to believe it, no matter how ridiculous the thought.
"Every once in a while, you have to abandon your mantra and acknowledge the fact that it was really nice to win the way we did, but also to find those little moments when you can [trick] yourself," Angels closer Huston Street said after finishing off a 6-2 win over the A's on Tuesday night, on the very first day of September.
"You have to tell yourself it's a new month. Maybe it has power, I don't know. But it seems to work in baseball. I can't explain it, but it just seems to have a pattern that way. It is a new month, thankfully."
And for what it's worth, the Angels started it off on the right foot.
They got a second straight dominant start by Matt Shoemaker, who gave up only a Brett Lawrie solo home run over seven innings.
They got balanced production from their offense, with four runs in the top of the third, four hits from the bottom three hitters of their lineup and at least one baserunner in six of nine innings.
And they played solid defense, after tying for the Major League lead in errors in August.
It marked only the second time since July 27 that the Angels had won a game by more than two runs.
Think about that for a second.
"Maybe it hasn't happened as much," Shoemaker said, "but that's what we need to get going. We still have over a month to go, so we know that we're more than capable of being where we want to be in the postseason."
The Angels, 66-66, still have their work cut out for them. They gained a game on the first-place Astros, but they're still 6 1/2 back in the American League West. And they didn't make up any ground on the Rangers, who lead them for the second AL Wild Card spot by 3 1/2 games.
But they believe they have another big run left in them, they can't fathom playing any worse than they did last month, and, by and large, they're buying into the concept of new months and fresh starts, silly as it may all sound.
"It's a weird thing in baseball," Street said. "The calendar seems to have an effect, for whatever reason. It says September, and it's different. It shouldn't be that way. If you put a gun to my head, I'd argue 1,000 percent that it isn't that way, but it is that way. The proverbial turning the page, I think, is going to have an effect."
Alden Gonzalez is a reporter for MLB.com. Follow him on Twitter @Alden_Gonzalez and listen to his podcast. This story was not subject to the approval of Major League Baseball or its clubs.