Badenhop's impressive homerless streak ends
Reliever had not allowed HR in 49 2/3 innings before Schwarber's in Chicago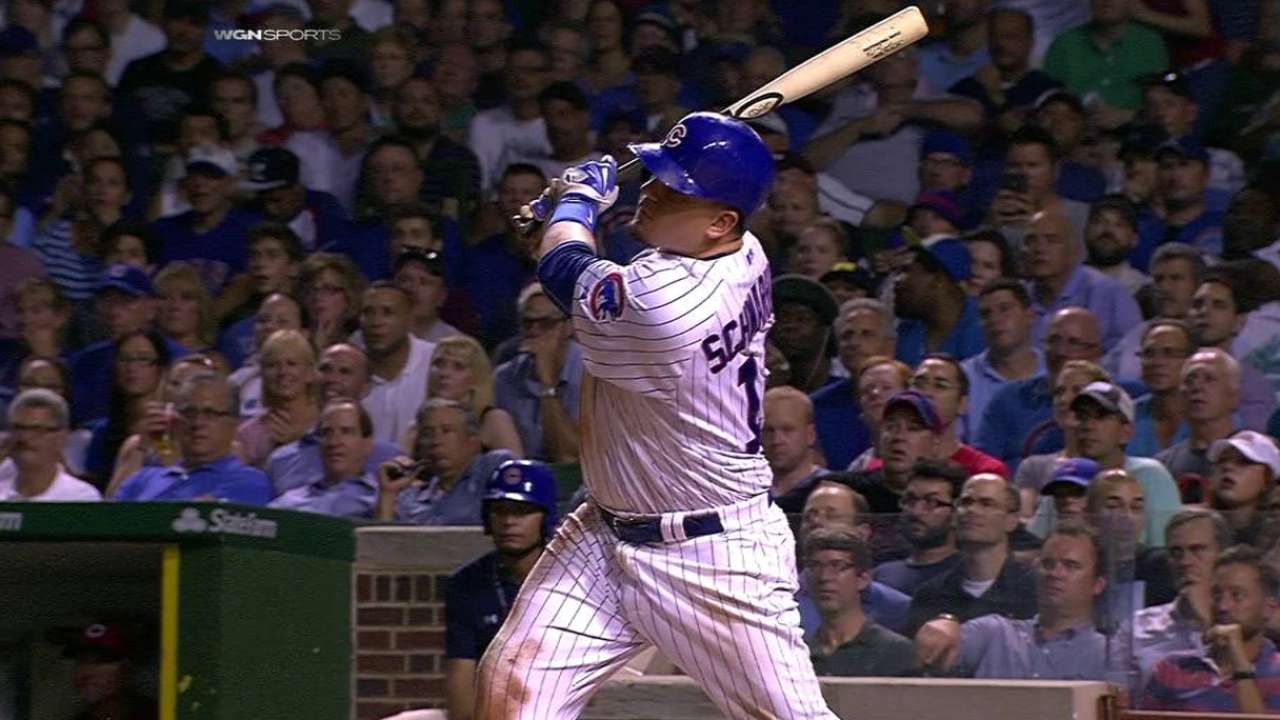 CHICAGO -- Reds reliever Burke Badenhop came into Tuesday's game vs. the Cubs having not allowed a home run for 49 2/3 innings, which was the fourth-longest active streak in the Majors. The only two homers Badenhop had given up all season were on back-to-back days, April 20-21.
Rookie Kyle Schwarber ended that streak at an inopportune time for the Reds in a 5-4 loss at Wrigley Field. In the bottom of the seventh, Schwarber hit a 3-2 changeup for a two-run homer to left-center field for Chicago's game-winner.
"I think he made a good adjustment with the pitch and I didn't make a good adjustment throwing a different pitch," Badenhop said.
Actually, Badenhop was more disappointed in himself for even letting Schwarber be in the position to bat that inning. He retired his first two batters, but Dexter Fowler hit a 0-1 pitch for a single to right field.
"I've got to finish that inning three up, three down," Badenhop said.
Still, Badenhop was one strike from getting out of it vs. Schwarber. A 2-2 pitch went for a ball before the full count pitch was lifted into the bleachers.
"I just didn't sell a pitch and he hit it pretty well," Badenhop said. "Then having to face the same guy back-to-back nights. I struck him out on a changeup below the zone [in the seventh inning on Monday]. The pitch before he was out ahead of it. So for him to sit back and kind of see it, and I didn't throw it as well as I wanted.
"If you would have told me I would have given up a homer on that pitch, I was worried more that since we went 3-2 there, I know Fowler was running. He hooks a ball down the line, [Fowler] is probably going to score. Hot night, [Schwarber] hit the ball well and it's a home run here every time."
Mark Sheldon is a reporter for MLB.com. Read his blog, Mark My Word, follow him on Twitter @m_sheldon and Facebook and listen to his podcast. This story was not subject to the approval of Major League Baseball or its clubs.