Jankowski among Padres headed to Arizona Fall League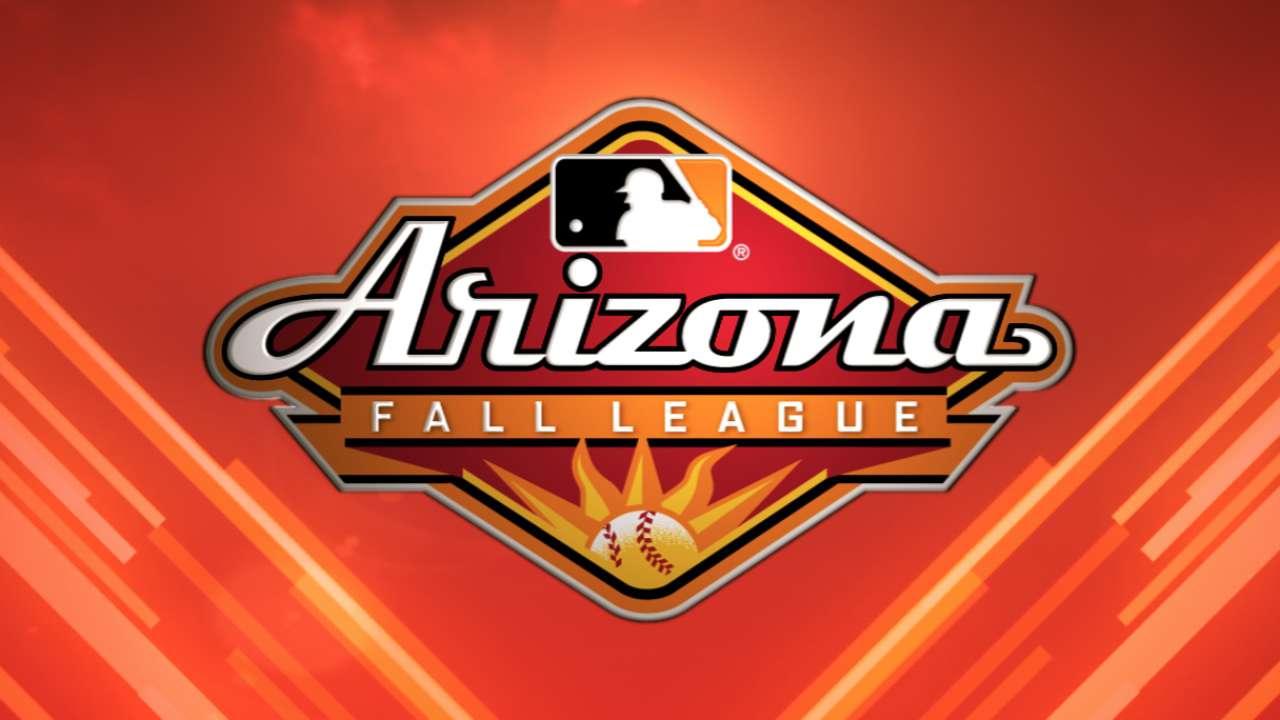 SAN DIEGO -- Outfielder Travis Jankowski, the Padres' No. 5 prospect, according to MLB.com, will headline the group of Padres prospects headed to the Arizona Fall League in Scottsdale, Ariz., this offseason.
Jankowski, along with right-handed pitchers Ryan Butler, Michael Dimock, Elliot Morris and Eric Yardley; and infielders Fernando Perez and Gabriel Quintana, will represent the Padres and play for the Peoria Javelinas.
In addition, Double-A San Antonio Manager Rod Barajas who will manage the Javelinas.
Jankowski, who was the Padres' 44th pick in the first round of the 2012 Draft, was called up from Triple-A El Paso on Aug. 19. He is batting .250 entering Tuesday's game, and recorded his first stolen base and extra-base hit in Monday's 7-0 win against the Rangers.
Jankowski said he owns a house in Goodyear, Ariz., and is looking forward to be able to spend time there. He joked that some people may call where he lives a "retirement village" and that "he is probably the youngest in the neighborhood by a few years."
"It's a tremendous honor and I am excited. [I want to] just go out and work on my strengths and continue to improve them, also work on my weaknesses," Jankowski said. "Just go out and continue to do what I do and continue to have a successful season and year."
Assistant general manager Josh Stein said that the goal of Jankowski playing in the AFL is to get more at-bats and time in center field. Stein said that when considering the youngster for the AFL, they didn't know he was going to be called up before September.
"I think a lot of times Fall League is where you send your top prospects to continue development," Stein said. "It is a continuation of development probably against some of the best competition guys are facing. In Travis' case that could be an extension at the chance he's getting to prove himself."
Beth Maiman is an associate reporter for MLB.com. This story was not subject to the approval of Major League Baseball or its clubs.