Moore back with Rays after strong Minors stint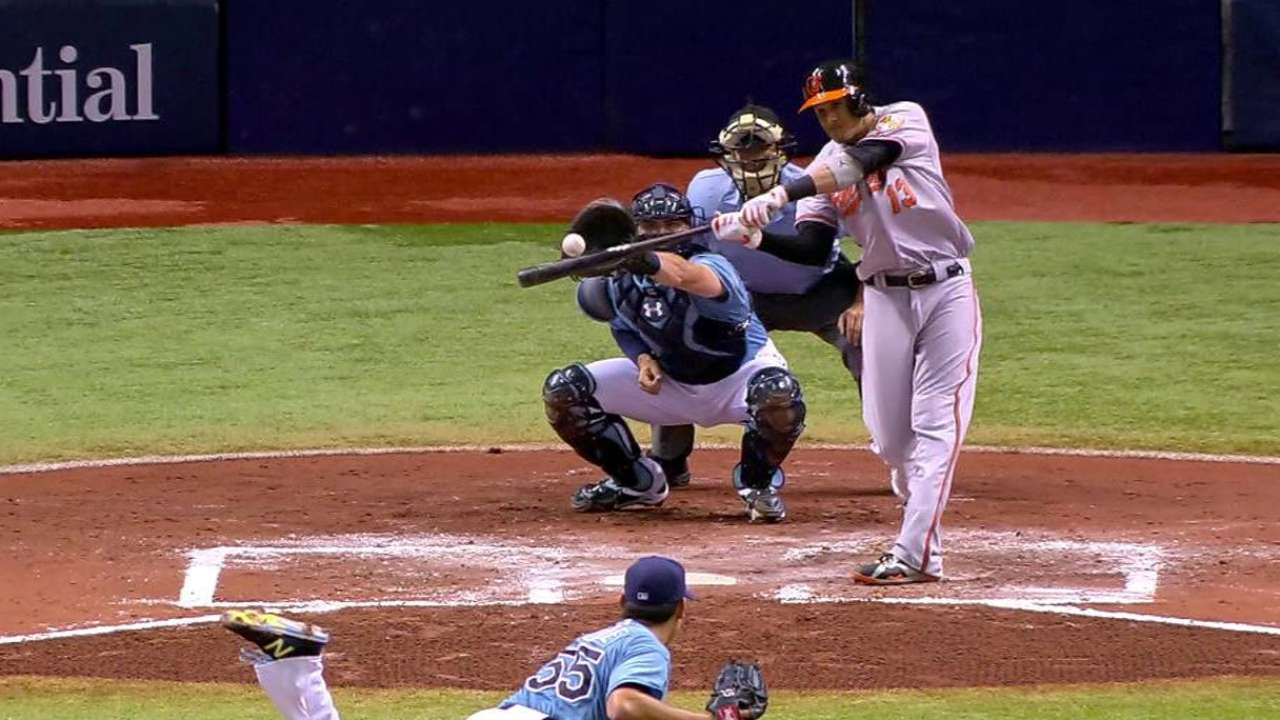 BALTIMORE -- Matt Moore will likely get a start or two after returning to the Rays on Tuesday as a September callup.
Moore, 26, returned to the Rays from Tommy John surgery on July 2 to make the first of six starts, in which he went 1-3 with an 8.78 ERA. That prompted the Rays to send him to Triple-A Durham, where he went 2-1 with a 3.30 ERA in five starts. Included in those results was his Aug. 22 start against Columbus when he struck out 16 in six innings.
"Matt Moore, we're going to make some decisions in the upcoming days about what we're going to do," Rays manager Kevin Cash said. "He's done a tremendous job. It's a pretty huge credit for him to go down there for a month -- or whatever it was -- make the starts that he did. It wasn't the most ideal situation. But he took it upon his shoulders to go and correct some things that needed to be corrected, and he feels like he's in a good spot."
Cash noted that "in fairness to Matt," starting is the best option for his use.
"That's what we'll plan to do," Cash said. "When that day is, we'll have that probably tomorrow when we decide [where] to insert him in."
Currently the Rays' starting rotation is composed of Chris Archer, Nathan Karns, Erasmo Ramirez, Jake Odorizzi and Drew Smyly. Cash said the Rays do not intend to expand to a six-man rotation.
Moore said he was "happy to be here."
"Not knowing a game plan as far as a timetable of what was going to take place and how long, and what I had to do to get back," Moore said. "But having that all behind us, and being in the hunt to play meaningful games, it's nice to be back."
Moore couldn't pinpoint exactly what clicked for him while in Durham.
"I don't know if it was intensity, rhythm," Moore said. "Just being able to have some different feedback, a different set of eyes. A different setting, kind of forces your hand to figure it out a little quicker as far as maybe you would have elsewhere. But it was good. ... For what it was, I had a good time with it."
Bill Chastain is a reporter for MLB.com. This story was not subject to the approval of Major League Baseball or its clubs.