MLB.com Columnist
Phil Rogers
Which managers have the greatest team influence?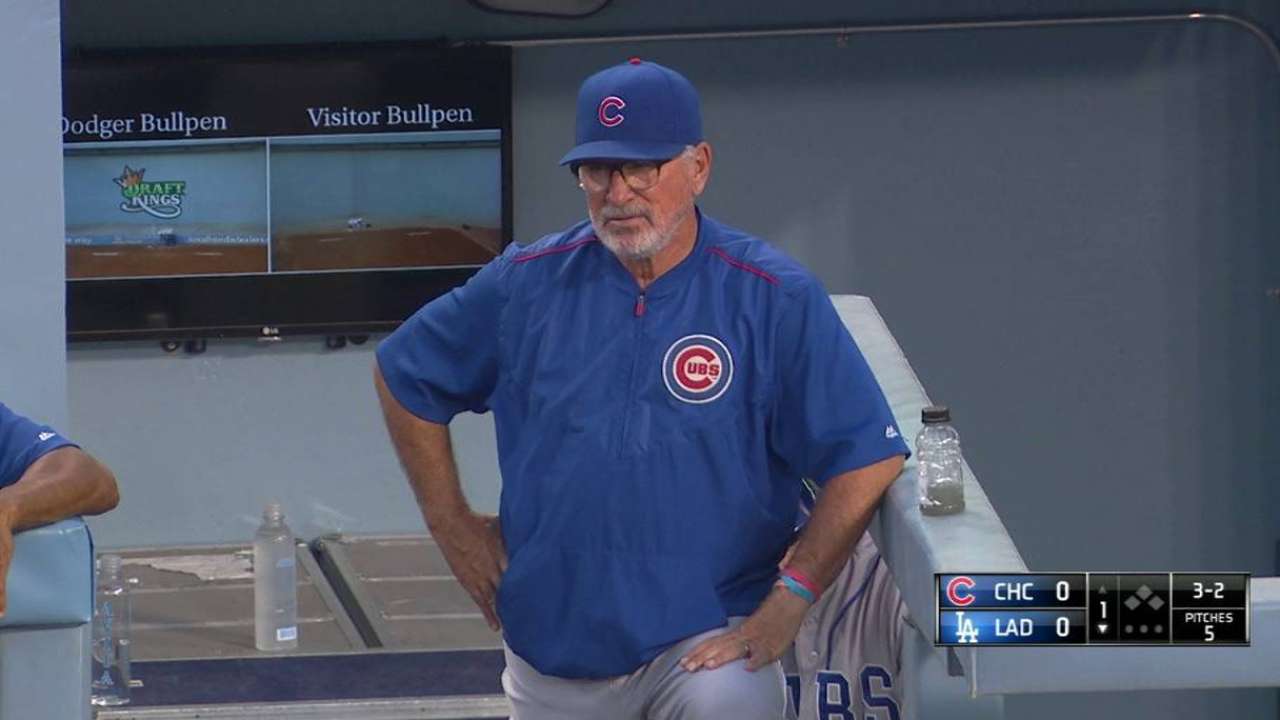 Nothing's more difficult than evaluating the impact managers have on their teams. To quantify it is probably impossible. But one way it can be done is through the Pythagorean standings.
Bill James developed the formula long ago, looking at a team's statistics to determine how many games it should have won. Then, you compare that to the total that a team does win.
It's not a perfect system, of course, and within it lies a large flaw. It does not account for how a manager aids or detracts from the performance of his players. But when you look at the ratings over time, you find that the really good managers are worth one or two wins a year -- maybe three.
Tony La Russa was a +26 for his career (counting only the full seasons he managed, not partial ones). Sparky Anderson was a +17 and Bobby Cox, a +12. Leo Durocher, when he managed the Brooklyn Dodgers at the start of his career, was a +12 over eight seasons, accounting for a win and a half a season; at the end, managing the Cubs, he was a -12 over six seasons, essentially costing the Cubs two wins a season.
Gil Hodges, was a pioneer likely on his way to Cooperstown. When he died at age 47, he was miles ahead of Durocher as the Mets' manager in 1969. The difference in the dugout played a huge role in that race, more than is usually the case.
Hodges delivered a Pythagorean ranking of +8 in '69. Durocher was a -1, and the Mets ran down the Cubs to win by eight games. This season, here are the managers who are making the biggest difference, when comparing the Pythagorean standings to the real ones.
JOE MADDON, + 6
No surprise here. The Cubs have the fourth best record in the majors (74-56 entering Tuesday) despite a run differential of only +22, which ranks 13th.
Maddon's moves have been a key for his team. The Cubs pitched well when they weren't scoring runs in the first half of the season. They've covered up shaky pitching by ranking second in the NL in runs scored since the All-Star break.
Chicago has had more than its share of walk-off victories, and the team has had 28 one-run wins, the second-most in the Majors. Interestingly, the Cubs, Cardinals and Pirates are 85-52 in one-run games, including a 72-39 record when they aren't playing each other.
Not every move that Maddon makes works out, of course. He had a couple moves that blew up on him in a 13-6 loss to the Reds on Monday, including his decision to walk Joey Votto to pitch to Brandon Phillips when there were runners on first and second, not second and third.
Maddon said afterward the key was that a base was open.
"It doesn't have to be first base,'' Maddon said, shattering a century of managerial protocol. "It was a much better matchup with Kyle [Hendricks] pitching against Phillips, as opposed to Votto.''
That's a manager thinking outside the box. Even though Phillips drove a two-run single into left field this time, Maddon's won a lot more of those gambles than he's lost this season.
JEFF BANISTER, +6
A bull-riding aficionado and former apprentice to Clint Hurdle, the Rangers' rookie manager has earned his spurs. Banister was something of a surprise hire after Ron Washington was fired -- interim manager Tim Bogar seemed positioned to get the job full-time -- but Jon Daniels kept an open mind about Banister, perhaps because he was recommended by Hurdle, who was Texas' hitting coach in 2010.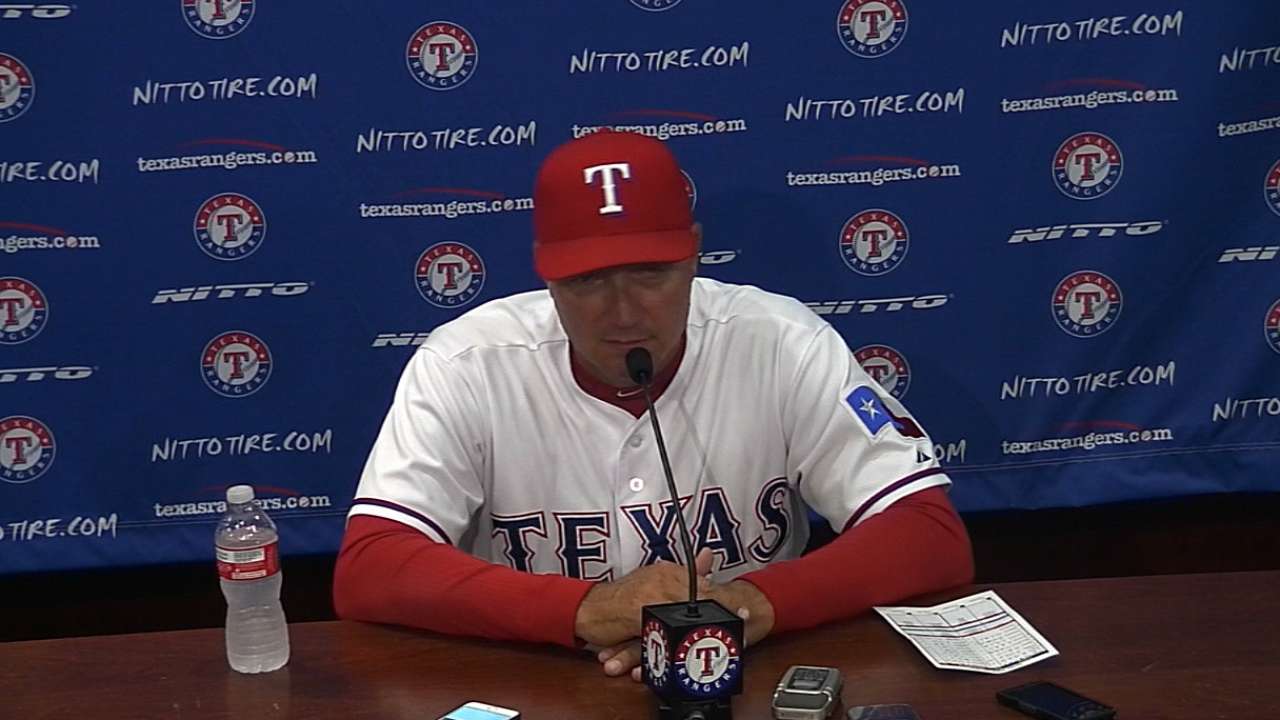 There's a certain Texas high school football coach quality to Banister, but underneath it is a consistently excellent preparation and use of analytics. Banister is an optimist about the possibilities for his team and his players, seeing a chance for a bounce-back season when others saw a franchise in decline. He was severely tested by an 8-16 start to the season but established order in May, getting the Rangers to .500 and setting the framework for what has followed.
Texas was 42-46 at the All-Star break, tied for seventh in the Wild Card race, but followed by going 26-16 to claim leadership in the race for the second Wild Card spot. Banister's use of the bullpen, and his appreciation for the "thresholds'' of his starting pitchers has contributed to the Rangers' ability to win more than its share of close games.
CLINT HURDLE, +5
When Hurdle took over the Pirates in 2011, they were understandably skittish after a run of 18 consecutive losing seasons for the organization. Hurdle was reliantly upbeat about the team's future -- he was always talking World Series and never the end of the streak.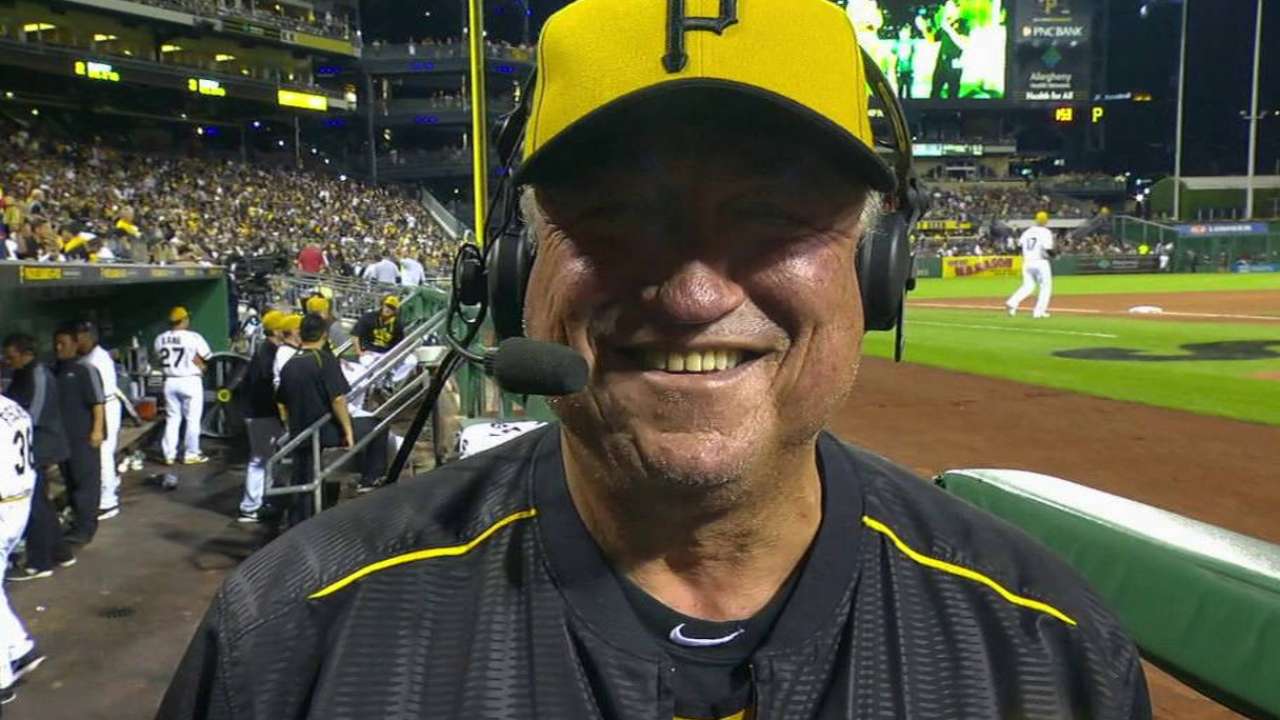 He pushed the right buttons in 2013 when the Pirates not only ended their losing streak, but also beat the Reds in the Wild Card game (his Pythagorean ranking was +6 that year). Hurdle has kept pushing them since then, intent on taking down the Cardinals in the Central. That may not happen this year, but it's clear that the trust between him and the players is a strong as ever.
Hurdle has done a great job allowing Korean slugger Jung Ho Kang to make a smooth transition to the Majors. He absorbed the departure of free agent catcher Russell Martin without a whimper, and he has handled his bullpen well, as he always does. The Pirates still envision a run at the Cardinals, and you shouldn't ever count one of Hurdle's teams out. Look at what his 2007 Rockies did to take down the Padres and roll on to the World Series.
NED YOST, +5
No, these aren't last year's Royals, who grabbed a Wild Card spot after finishing last in the American League in home runs, and who accumulated a run differential of only +27, which ranked seventh in the league. Yost has more firepower this time around -- the Royals are producing runs at about the same pace as the Tigers of Miguel Cabrera, Victor Martinez, J.D. Martinez and Ian Kinsler -- but would you look at this team and think it was capable of winning 100 games?
Yost has kept the Royals winning despite a minimal contribution from Yordano Ventura, who was expected to step into the ace's role after the departure of James Shields. Ventura is showing signs of a turnaround now that he's working behind Johnny Cueto. Kansas City's recent 17-6 run suggests that the team is building steam as the postseason approaches.
LLOYD MCCLENDON, +5
While McClendon's future beyond this season is uncertain with a general manager search underway, it would have been wrong to blame the manager for the Mariners' underachieving ways. The complete implosion of the bullpen, along with Robinson Cano having a horrible first three months and catcher Mike Zunino failing to follow up on a strong rookie season, has contributed to a -96 run differential.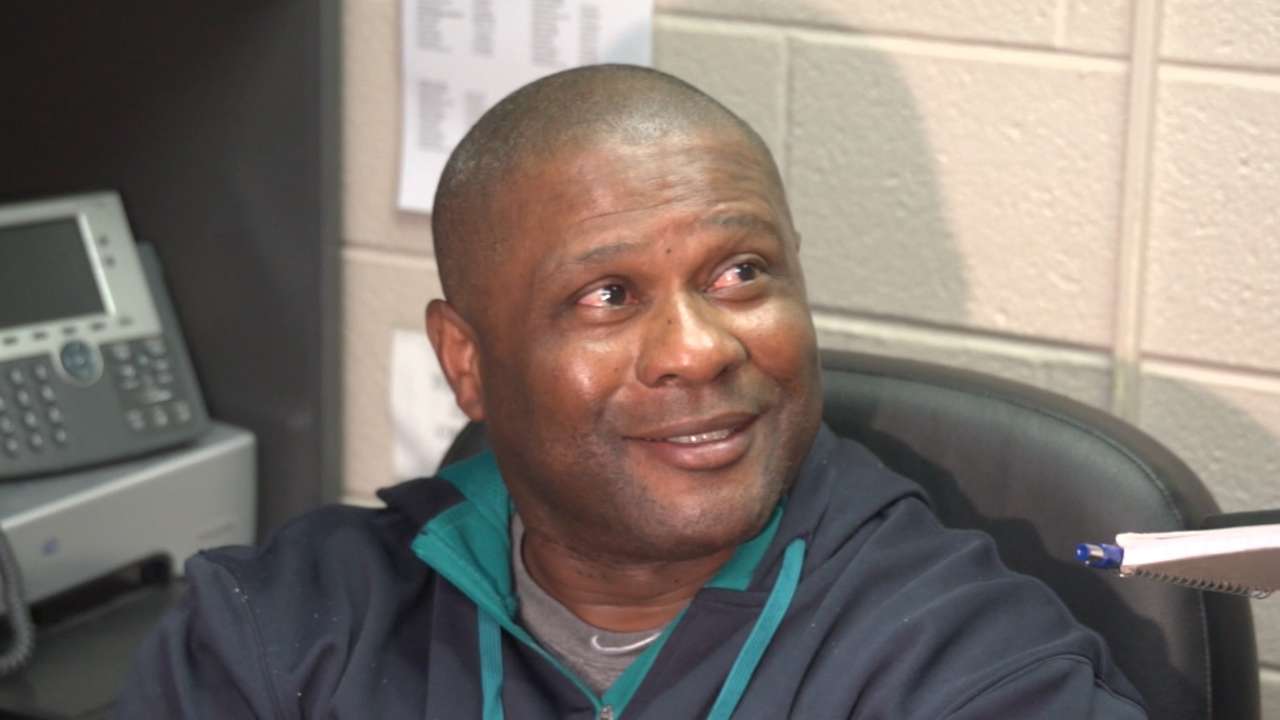 That's the worst in the well-balanced AL, yet the Mariners are on track to finish only 12 games below .500. They've gone 26-22 in one-run games, and those are arguably the ones that a manager influences the most with his decision-making.
Phil Rogers is a columnist for MLB.com. This story was not subject to the approval of Major League Baseball or its clubs.