Rox turn triple play on Goldschmidt, D-backs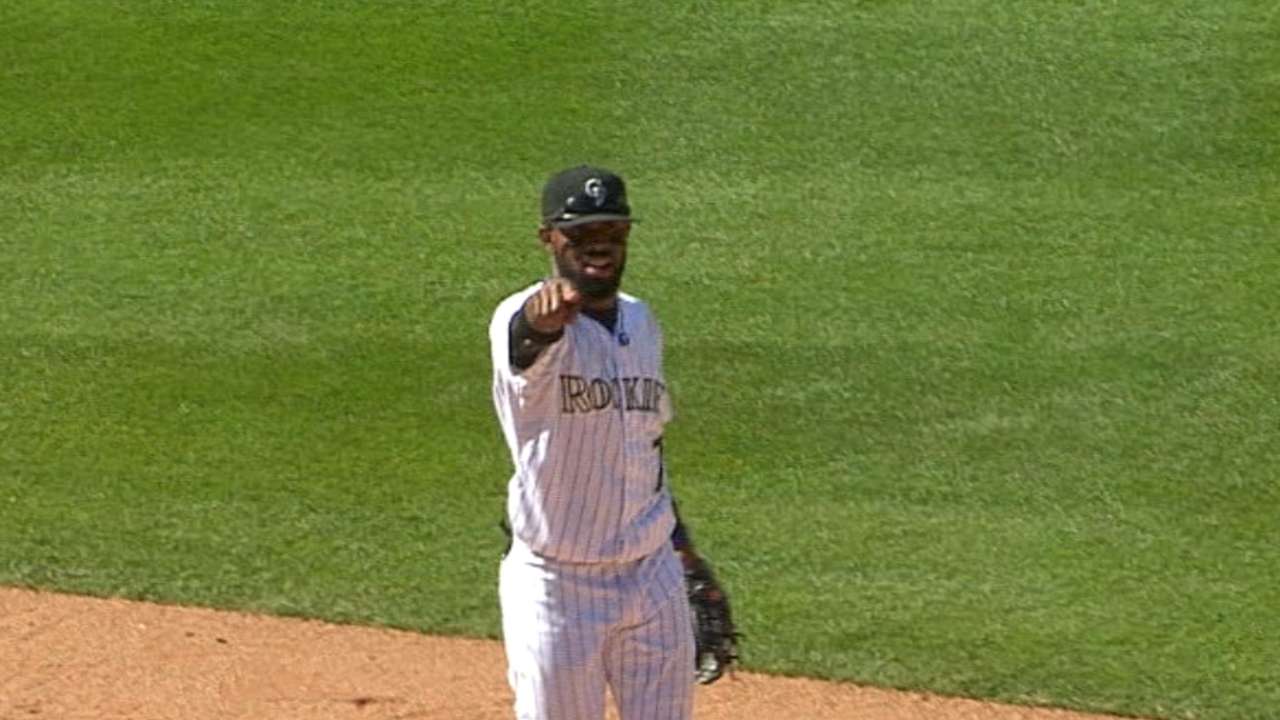 "It's part of the game," Goldschmidt said. "It may never happen again to me, personally. They got really good jumps. It was unfortunate. It maybe would have been nice to just take and let them get second and third with no or one out, but it was a good pitch to hit. It just happened to be right at him."
Reyes said it was the first triple play he could remember being a part of, but the Rockies shortstop knew immediately what was unfolding once he caught the ball.
"I was kind of surprised a little bit that they were running with nobody out," Reyes said. "But it turned out good for us."
It was the fourth triple play turned in franchise history, including Troy Tulowitzki's famous unassisted triple play on April 29, 2007. The Rockies had last turned a triple play on May 18, 2014, against San Diego.
"It's just the perfect storm with two runners in motion," Rockies manager Walt Weiss said. "A line drive right to the shortstop. That's how you draw it up."
Dargan Southard is an associate reporter for MLB.com. This story was not subject to the approval of Major League Baseball or its clubs.