Matz to start for Syndergaard this weekend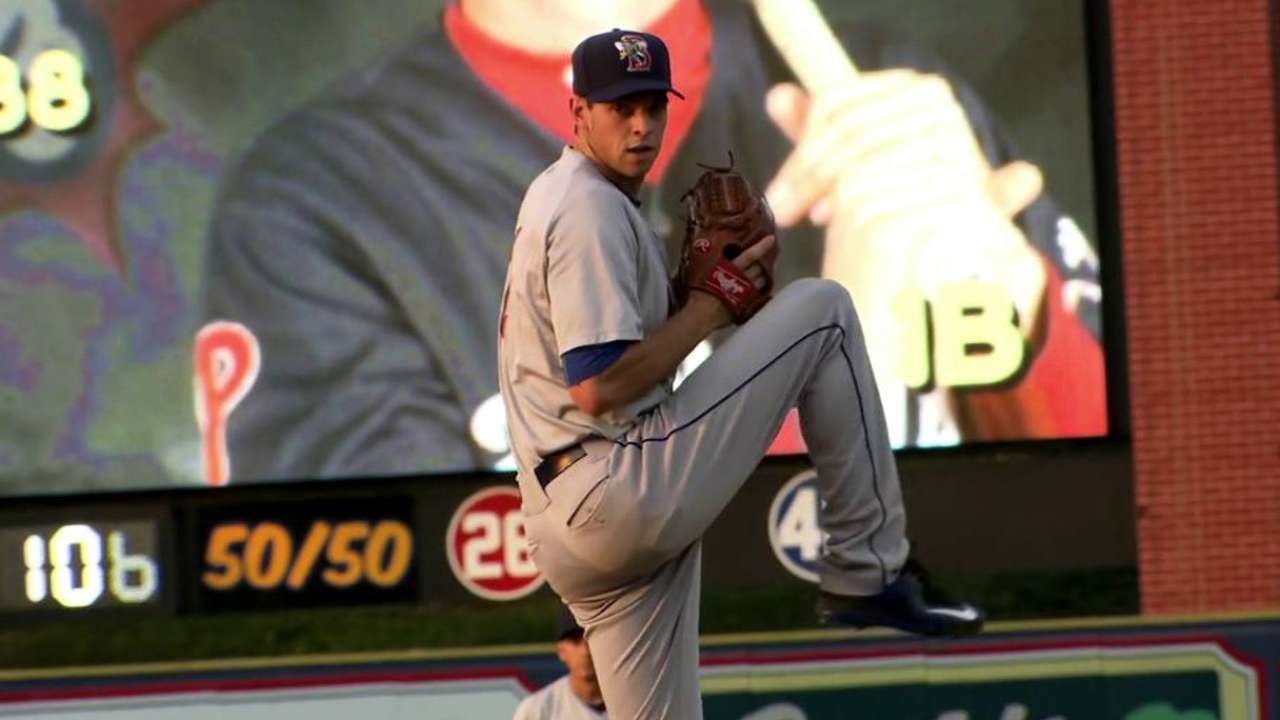 NEW YORK -- Steven Matz's electric but brief introduction to the big leagues is finally ready for a sequel.
The Mets activated Matz from the disabled list on Tuesday, a day after he delivered 5 1/3 shutout innings for Double-A Binghamton in his final rehab start, with plans to insert him into their rotation this weekend in Miami. The team will skip Noah Syndergaard's next turn in the rotation, according to a person with knowledge of the plan, shifting Matz into that slot before moving to a six-man rotation the following week.
Those are the logistics. Most of all, the Mets are happy to have Matz back after a summer defined by injury.
"I think he's going to be fine," manager Terry Collins said. "I think his stuff speaks for itself."
That stuff was present throughout Matz's 11 1/3 scoreless innings for Binghamton during the final stage of his rehab from a strained left lat muscle. And it was certainly present earlier this summer when Matz posted a 2-0 record and 1.32 ERA in two starts on the mound, as well as a 3-for-6 line with five RBIs at the plate.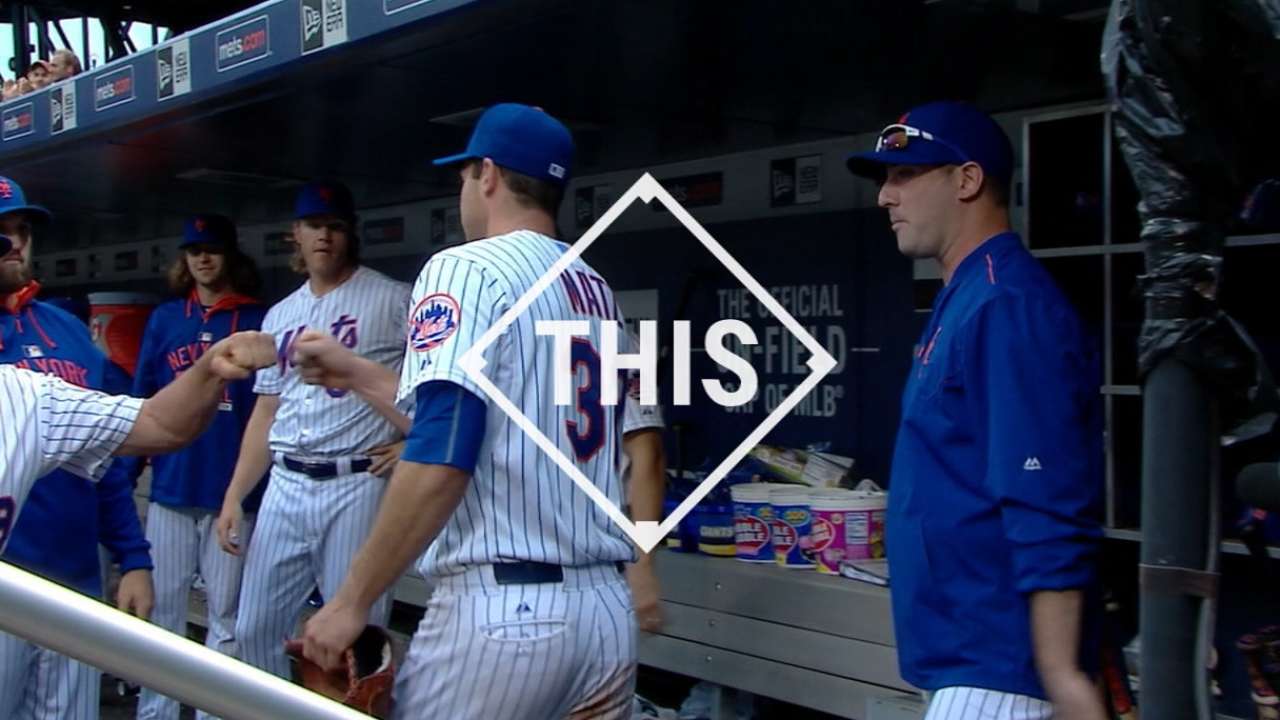 "I definitely want to pick up where I left off," Matz said. "I was a little worried about having the time off with my sharpness, but I feel like I was able to get that back during my rehab stint."
Now, it's mostly a matter of where Matz fits come playoff time; he'll start every six games for most of September, but beyond that, questions remain as to his ultimate role. Collins has already said he does not envision Matz in the bullpen, citing the left-hander's lengthy injury history since the Mets took him in the second round of the 2009 MLB Draft. But Collins has mentioned similar things about Syndergaard and Jon Niese, and at least one of those three will need to pitch out of the bullpen in October.
Ultimately, it may be Syndergaard, considering he struggled in August and has already pitched 29 more innings than he did all of last year. But Matz presents an intriguing option for a team that has not had a reliable lefty specialist in its bullpen for most of this season.
"I'll do whatever they ask," was how Matz put it, eager simply to spend September proving again just what he can do.
"It's going to be my first start back coming here shortly," he said. "I'm just going to take it day by day, week by week, start by start and go from there, and then let the rest kind of fall into place."
Anthony DiComo is a reporter for MLB.com. Follow him on Twitter @AnthonyDiComo and Facebook, and listen to his podcast. This story was not subject to the approval of Major League Baseball or its clubs.